Oh My Ghostess casts Kwak Shi-yang as pretty-boy chef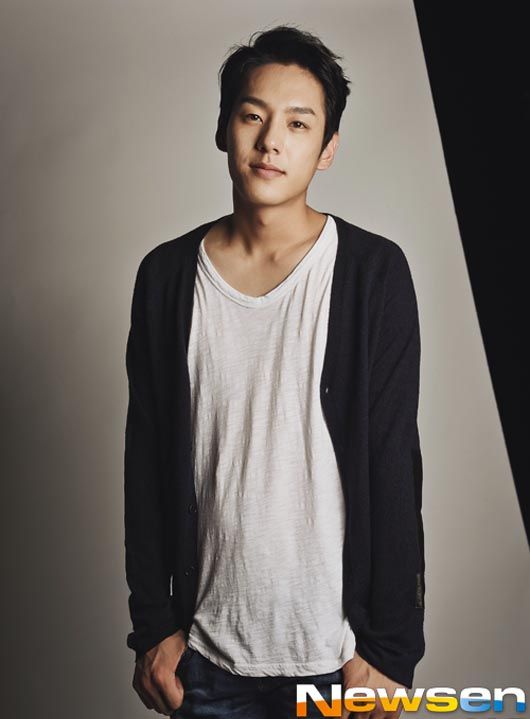 I always like seeing talented newcomers getting more work, so it's good to hear that Kwak Shi-yang, who came on the scene out of nowhere to take a lead in Mnet's Persevere, Gu Hae-ra, is joining Oh My Ghostess on tvN, which is the new series from the High School King of Savvy producers.
Kwak Shi-yang will play one of the cooks at the restaurant run by the conceited chef-owner, Jo Jung-seok. Also working there is the exceedingly timid Park Bo-young, who is so shy she has no friends and no confidence — until she's possessed by the spirit of a lusty virgin ghost (Kim Seul-gi) and undergoes a sudden transformation. Oh, the hijinks that will ensue…
Like Savvy, it sounds as though Ghostess will be largely workplace-centered, since that's where all our main players work. Having studied at the Cordon Bleu, Kwak's character's relative lack of kitchen experience is made up for by his impressive specs, and he's described as being a straight shooter. Being startlingly blunt (to everyone except the heroine) was exactly his M.O. in Gu Hae-ra, so I can see him fitting right into that description.
Kwak Shi-yang debuted with the 2014 film Night Flight (a movie about high school, broken friendships, and bullying), then had a role in weekend drama Feel-Good Day, after which he scored the lead in Persevere, Gu Hae-ra. That drama was one of those shows where the characters were endearing despite being acted by rookies who were mostly still green, but Kwak Shi-yang was a surprise breakout as the taciturn, principled Se-jong. His character was often frustrating with his silent suffering and excessive sense of responsibility, but he was one of the main highlights of the show for me, and I thought him both adorable and charismatic. (Reluctant drunk bromance! So cute!)
This role doesn't sound like it'll be huge, but it's a step in the right direction; I remember looking him up right away when Gu Hae-ra began and feeling disappointed that there was little in his filmography to watch, so I'm glad to see him getting more work, since he's certainly got the potential.
Oh My Ghostess will follow Ex-Girlfriend Club in July.
Via Osen
RELATED POSTS
Tags: Jo Jung-seok, Kwak Shi-yang, Oh My Ghostess