Park Hae-jin signs on for webtoon-adapted drama Cheese in the Trap
After being mentioned in conjunction with the project for a while, Park Hae-jin (Bad Guys, Doctor Stranger) has confirmed his next project as the drama Cheese in the Trap, based on the popular webtoon of the same name.
The webtoon centers around a university student, Hong-seol, and the perfect-seeming university sunbae, Yoo-jung, who becomes her boyfriend. The plot description was incredibly vague — a story about their conflicts, love, and various experiences — so I started reading the webtoon to get a feel for it… only to conclude that that's a pretty apt description since the story is fairly small-scale and slice-of-life. Turns out, it's difficult to ascribe more plot to it when it's so simple (at least as far as I've read), but admittedly it does have an unexpected pull.
For instance, one steady source of interest comes in trying to figure out who the character of Yoo-jung really is; he seems pretty straightforward on the outside as the good-looking, good-natured, well-mannered boy-next-door type, except that he's SO nice and friendly and thoughtful that the heroine, Hong-seol, eyes him with suspicion and cynicism, wondering what he's actually after. Since we see everything through her eyes, he becomes something of an intriguing puzzle, which she tries to work out as they run into each other in classes, hang out with classmates, and encounter other campus experiences.
Park Hae-jin said that he took the role partly because of such strong fan support for the idea of him playing Yoo-jung, and I can see why he's a good fit (even if I think he's rather old to be playing a university student). Yoo-jung is kind and genial on the outside, but described as inscrutable and harboring a "frightening hidden side." Both sides are things Park Hae-jin portrays well, on top of looking the part to a tee.
Cheese in the Trap is being produced by Eight Weeks, the company that did OCN's crime thriller God's Quiz. No word yet on a broadcaster or timeslot.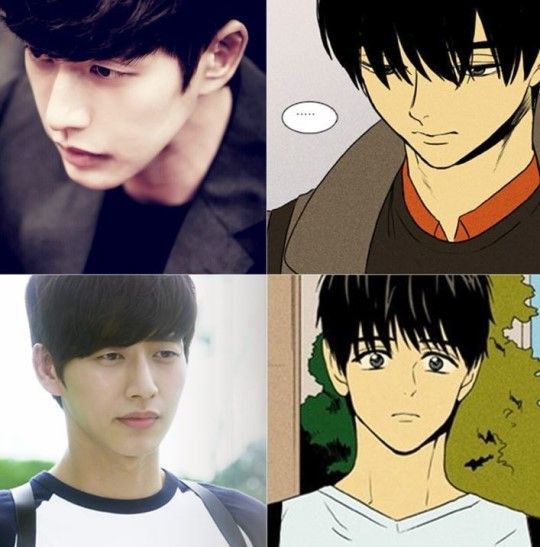 Via Mk.co.kr
RELATED POSTS