Six Flying Dragons confirms leads, adds Yoon Kyun-sang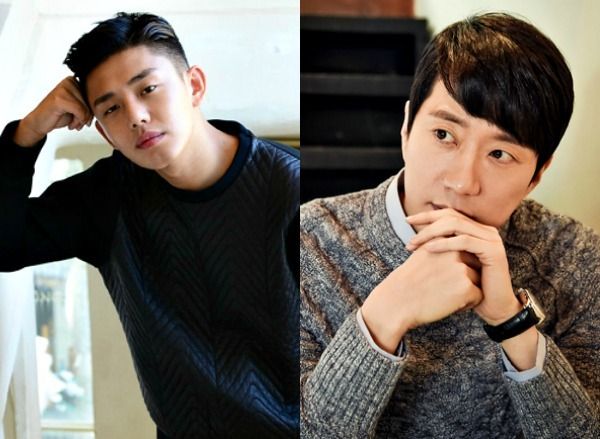 All systems are a go for Six Flying Dragons, the new SBS sageuk that now officially stars Yoo Ah-in (Secret Love Affair) and Kim Myung-min (A New Leaf) in an epic political struggle over the future of the newly founded Joseon nation. There's going to be a lot of acting in this drama, but I don't think I'd have it any other way; if political intrigue is the name of the game, you really need two intense leads to anchor it.
The drama from the team behind Tree With Deep Roots tells the story of future King Taejong Yi Bang-won (Yoo Ah-in), and the strife in the early Joseon court over the direction that government would take and the key figures who shape its future. His greatest opponent was Jung Do-jeon (Kim Myung-min), a scholar and politician who aided Yi Bang-won's father in establishing Joseon. Veteran actor Chun Ho-jin (Bluebird's House, Doctor Stranger) is also onboard as Yi Seong-gye, Yi Bang-won's father and the founder of the Joseon dynasty.
Also confirmed for the drama is Baek Jin-hee (Pride and Prejudice) as the heroine and Yoo Ah-in's love interest. She's a strong-willed woman who hates to see injustice, which ought to put her in quite the moral quandary when the hero starts killing for ultimate power. She'll be the younger sister to Byun Yo-han (Ex-Girlfriend Club), who plays a skilled swordsman and Jung Do-jeon's bodyguard, putting brother and sister in opposing camps. His character is actually a prequel version of Lee Bang-ji (played by Woo Hyun) in Tree With Deep Roots.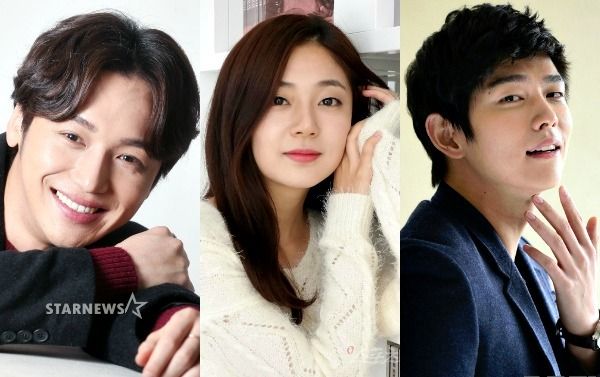 Byun Yo-han, Baek Jin-hee, Yoon Kyun-sang
In addition to the confirmed cast, up-and-comer Yoon Kyun-sang (Pinocchio) is being courted to join the drama as Yoo Ah-in's head bodyguard. He'll be the prequel version of Jo Jin-woong's character in Tree, Mu-hyul. He's a dim-witted boy who grows up dirt-poor and having to take care of his enormous family, but he eventually becomes the greatest swordsman in the land, rising to the head of the royal bodyguard unit that defends the king.
I'm so pleased that Yoon Kyun-sang is breaking out and scoring some big roles — first The Time I've Loved You, 7000 Days opposite Ha Ji-won, and now a plum badass bodyguard role, which is almost always the character I end up loving the most in sageuks. I have a feeling that the Byun Yo-han/Yoon Kyun-sang rivalry will be the one that carries me away, and that'll be just fine by me.
Six Flying Dragons is still casting (Jung Yumi is still reportedly considering a supporting role), and plans to start shooting next month for a September premiere.
RELATED POSTS
Tags: Baek Jin-hee, Byun Yo-han, Kim Myung-min, Six Flying Dragons, Yoo Ah-in, Yoon Kyun-sang