The prosecutor rips off his robes and dons his mask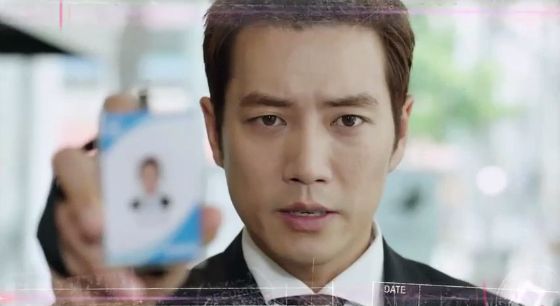 Well, we asked for it, didn't we? And now it can't be unseen. The first teaser is out for KBS's new crime-fighting vigilante drama Masked Prosecutor (or should I call it Prosecutor Libre?) and, um, I can definitely say it's a comedy. Thank goodness for that, though I'm still holding out hope that the prosecutor's mask is a joke. I know we're seeing these wrestling masks on singing variety shows these days, but I don't think I'll ever get used to it. How am I ever supposed to take your crime-fighting seriously? Or maybe that's the point.
The drama stars Joo Sang-wook as a materialistic prosecutor by day, and secret do-gooder masked vigilante by night. Kim Sun-ah stars opposite him as an "emotional detective," who can't stand for injustice and races headlong into danger whenever she's moved to act.
Joo Sang-wook opens the teaser by busting out his prosecutor's badge with authority… so that he can get a discount at the coffee shop. Kim Sun-ah, on the other hand, is a confident cop who declares that it's not just tough detectives who are good at catching criminals. She springs into action while muttering, "You're dead," then we cut to Joo Sang-wook saying, "Justice is dead. It's time for me to act!" He laces up his mask, rips open his prosecutor's robes like Superman, and reveals the drama title. Heh, okay, ridiculous mask aside, the Superman moment is fun.
At least we know this drama won't be taking itself too seriously. The teaser feels a bit like You're All Surrounded, though hopefully with less fumbling on the job. The show is described as "sincere but upbeat," which I really like the sound of. And the fact that Joo Sang-wook always gives up all semblance of looking cool endears him to me so. Who says you can't fight injustice and have a few laughs too, right?
Masked Prosecutor follows Unkind Women on Wednesdays and Thursdays and premieres May 20.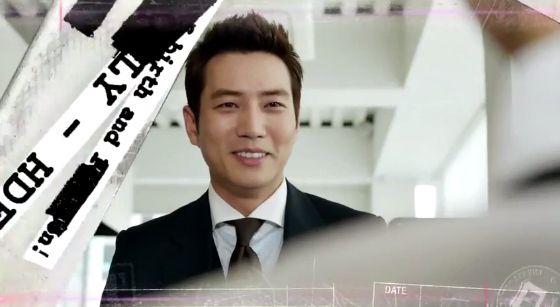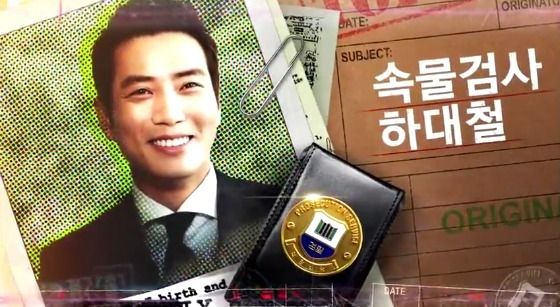 Via TV Report
RELATED POSTS
Tags: Joo Sang-wook, Kim Sun-ah, Masked Prosecutor