Anticipated webtoon adaptation Cheese in the Trap goes to tvN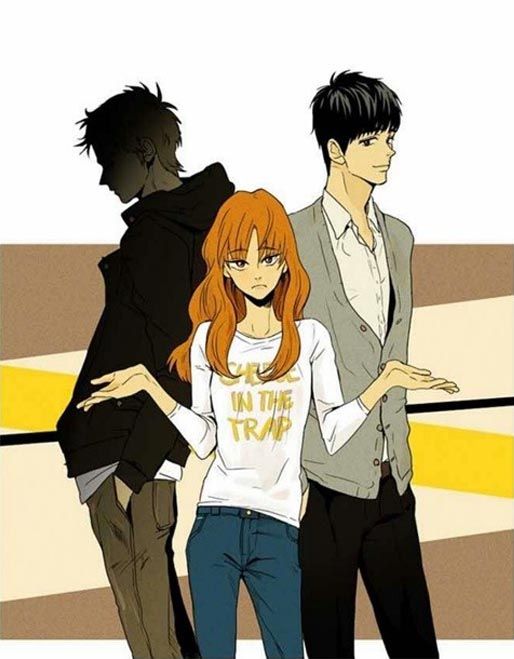 The buzzed-about webtoon adaptation drama Cheese in the Trap doesn't yet have a timeslot, but it has now secured a broadcaster and a director, and both seem like good deals: tvN has snapped up the hot property and attached director Lee Yoon-jung, the PD who turned Coffee Prince into a lovely sentimental hit back in 2007 and recently made the jump to cable with the quirky rom-com Heart to Heart.
The drama adaptation for Cheese in the Trap has been garnering a lot of interest in the media; the hype is actually so high that it took me aback, but the webtoon is quite popular and Park Hae-jin, who has signed on to play the lead, is in the middle of a career boom (You From Another Star, Bad Guys). And with adaptations being all the rage these days, everyone's wondering what'll become the next Misaeng.
The webtoon, which began running in 2010, centers around a university student who struggles to put herself through school and the mysteriously perfect sunbae who becomes her boyfriend. The stories are mostly small and everyday, told in an engaging way that draws out the little dramas of regular life. Based on that, I think PD Lee is a perfect choice since that type of storytelling fits with her directing approach, finding mood and sentiment in the ordinary. She's not infallible since she did also direct the slooooow and meandering Triple, but I'd argue that she still brought her sweet, humorous touch to that drama, whose failure was more due to its lack of plot.
The drama is described merely as telling the story of young adults struggling to make it in the world, in love as well as careers. A vague description, but a relevant one—notice how many dramas these days are about the struggling 20-somethings trying to get a foothold into adulthood? It's 'cause the real world, she is a bitch.
Cheese in the Trap is being considered for an October premiere on tvN as a Monday-Tuesday drama. If it gets that slot, it would follow the 14th season of Rude Miss Young-ae, which follows Hidden Identity.
Via TV Report
RELATED POSTS
Tags: adaptations, Cheese in the Trap, Lee Yoon-jung, Park Hae-jin