Kim Seung-woo's Midnight Diner opens for business
Here's a peek at SBS's late-night "healing food" drama Midnight Diner, which is getting ready to premiere this weekend. It's a remake of the Japanese manga Shinya Shokudo by Yaro Abe, which has also been remade as a television series in Japan and most recently a movie, all starring Kobayashi Kaoru. Kim Seung-woo (IRIS 2, Third Ward) headlines the remake for SBS as an enigmatic chef who runs a quirky diner that only opens at night.
Kim Seung-woo plays Master, the owner of a diner that keeps its doors open for business between midnight and 7 AM. He has only one thing on the menu but makes whatever you ask of him (why does this place not exist in real life?). He's a character shrouded in mystery, since no one knows his real name, his age, or what his story is. But he's covered in scars and is described as a character who's trying to forget his past.
The drama will tell little slice-of-life stories about the various patrons who come into the diner, with plenty of food porn and a dash of emotional healing to go on top. There are very few recognizable names on the cast — Kim Seung-woo really is the only star of the show — but included are Choi Jae-sung (Warm and Cozy), idol Nam Tae-hyun (of Winner), Jung Han-heon (The Family Is Coming), and Park Joon-myun (Mask).
I love the mood of the teaser and posters (especially the top one where it looks like Kim Seung-woo is just waiting outside on a lonely night). The teaser begins with the caption: "To those who are tired today, is there a taste you want to remember?" Kim Seung-woo opens up shop and narrates, "As the day ends and people rush home, my day begins." His first patron enters, and it closes with the captions: "Late at night, a place where a special comfort begins. Midnight Diner."
Directing is PD Hwang In-roi of Goong, Return of Iljimae, and Playful Kiss, and variety writers Choi Dae-woong (Brave Writers) and Hong Yoon-hee (Gag Concert) will be penning the script. The drama is unusual in that it plans to air two 30-minute episodes back to back once a week on Saturday nights, beginning at midnight. I guess they're taking their midnight diner concept very literally. Great, good luck not busting out a midnight snack to go with that.
Midnight Diner premieres this Saturday, July 4.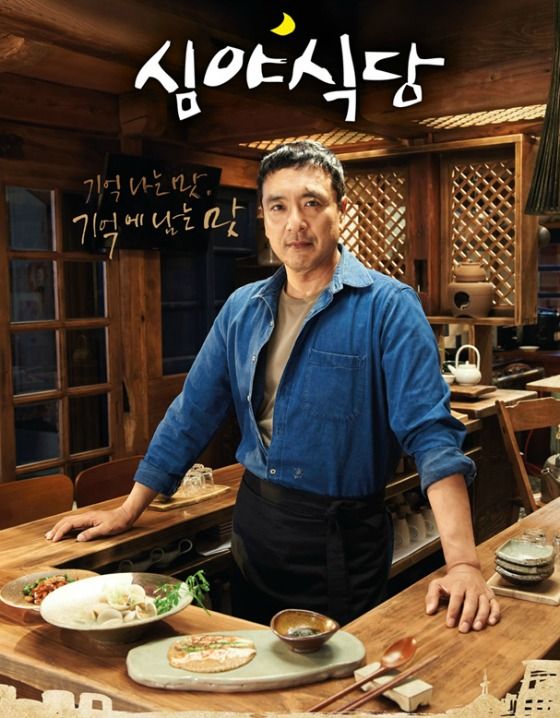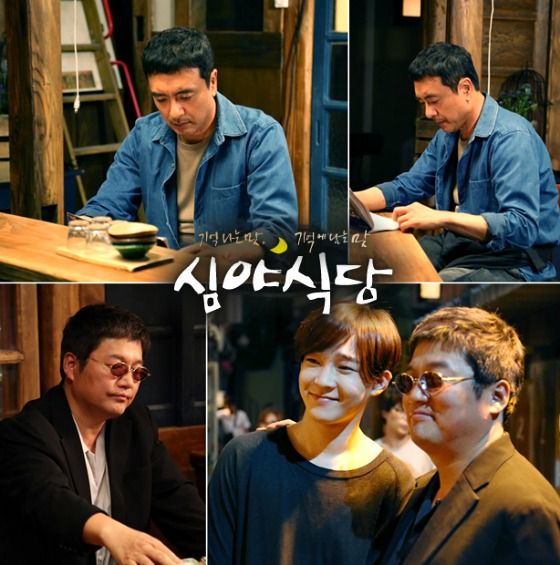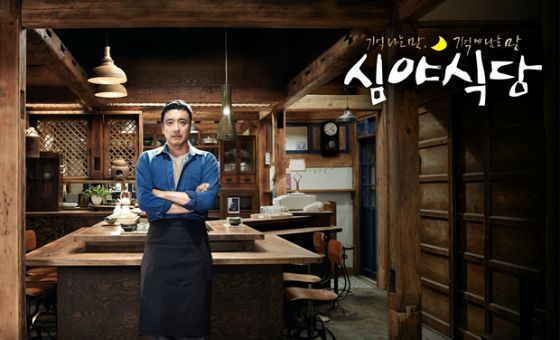 Via Newsway
RELATED POSTS
Tags: Kim Seung-woo, Midnight Diner