Mrs. Cop recruits Lee Ki-kwang, Park Yong-woo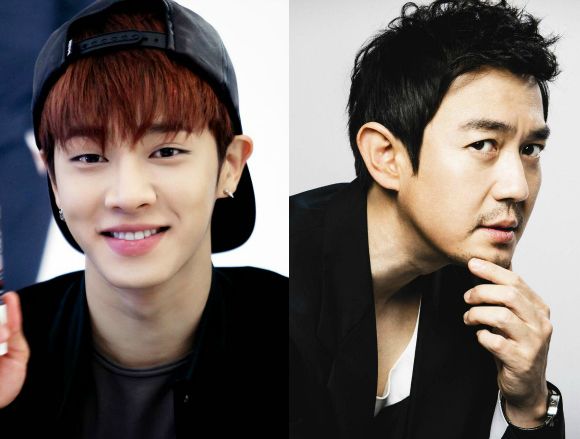 We've got more detectives reporting for duty in SBS's upcoming police investigative drama Mrs. Cop, which stars Kim Hee-ae as a squad leader in the violent crimes division. The drama comes from the PD of You're All Surrounded, which had a similar focus on one team of detectives, with a veteran team leader and a bunch of rookies he had to whip into shape. Somehow I think Kim Hee-ae will be even scarier as a boss (did you see her as the piano teacher in Secret Love Affair?).
Idol-actor Lee Ki-kwang (Me Too Flower, My Princess) is considering an offer to join Kim Hee-ae's team as the maknae detective. Aw, I'm sure he'll be adorable. Lee Ki-kwang hasn't acted a ton, but he's got a really bubbly screen presence that works for supporting characters. He played a uniform cop in Me Too Flower, so I guess this time he graduates to detective status.
Park Yong-woo (Spring, Hwayi) is also being courted to play a veteran detective. The character started out alongside Kim Hee-ae as her colleague, but was promoted ahead of her early on, and is now a section chief while she remains a team leader.
They'll be joining squad members Sohn Ho-joon (Trot Lovers), who plays a special-forces-trained detective, and Lee Hana (Unkind Women), who's up to play a police university grad with exemplary grades. Hopefully we'll get some more character and plot information to find out what sets this drama apart from all the other investigation dramas that we have right now (so, so many). Though maybe the only real hook they need is Kim Hee-ae kicking ass.
Mrs. Cop follows High Society in August.
Via MBN, Sports Today
RELATED POSTS
Tags: Lee Ki-kwang, Park Yong-woo