Name That Drama: Foiled weddings and secret rich people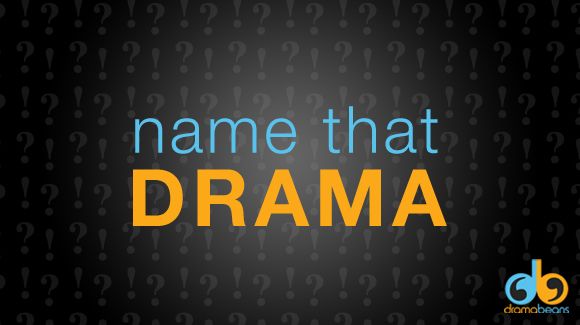 It's Name That Drama again! As always, feel free to email us your questions and requests for future Name That Drama installments.

Wedding intrigue:


The drama I am looking for has this scene where a body drops from the ceiling during a wedding and the a person who was at the wedding was totally going nuts 'cause she was tending to a psychopath bride who was slapping her for some reason.

I watched on TV once while I was flipping channels to find another drama and the scene totally intrigued me. Help me find this drama!!

Sick bunny:


I remember watching parts of this drama when I was younger so it probably came out in the early 2000s. I remember that the main male lead would always say the main girl lead looked like a bunny. I think in the beginning they met at a fashion show or a club, but there the main male tried to seduce the girl. Towards the end they fell in love and got married(?) and the girl got a terminal illness.

Who's your daddy?


This is a drama from a few years back, still pretty recent. There's an actress mom, announcer dad, troublemaker son in high school. The announcer has a fake love affair with a gay man, they live in a nice grand house, and the drama is about whether the son is really the announcer's or another guy's.

Undercover rich hero:


There was once this Drama Special that I'd watched on KBS World. In that, the heroine is a former rich girl, and a guy who I think is the hero is considered by her as her best friend, while it's clear that his feelings are more than that. She doesn't seem to know that he's rich, though!

Then, in a scene, the heroine is in a hotel (which I think is our hero's) and runs into him. She thinks that he's just working in the hotel. Then he lies that he's a valet and proceeds to get her car for her. He waits for the real valet to get the car, and then exchanges the seat with him and drives to the heroine. There's a photo of another guy in the car, and it looks that guy is the heroine's fiancé.

I really need your help guys, because it's been about two years since I saw that Drama Special scene, and I haven't been able to get it out of my mind! Thank you in advance!

Call off the wedding:


I'm looking for a special drama, that I´ve watched about three or four years ago.

The only things I can remember: First, at the beginning of the drama there is a wedding. And the bride's friend (also the lead actress) had to tell all the friends there (on behalf of the bride) that the wedding is canceled. After mostly all are gone, she goes to the buffet and eats. At the next table is the main actor…

Second, there's a small shop where they serve tea etc. The main actress is working there and lives in a small room in this shop. After she gets sick the main actor cares for her and builds a window in this small room. He works in a company near that shop and often takes coffee, or she must bring them to his company. At night he often stands with his car near the shop and is looking for her…

Cats and violins:


So there was this one movie I saw a long time ago (several years back), I'm not sure what language but it is Asian. It was about this child prodigy who played the violin and who became a student of this super elite teacher who had a girl student who played perfectly, but without enough "feeling."

I vaguely remember this dirty place at the beginning with lots of cats caged up and the boy letting out the cats on accident, and a mentor type figure, but this may be from something completely different. Thanks!

Long-lost daughter:


I watched a K-drama a while back. I don't remember the name or even the characters. I just remember one particular scene.

I remember there being a rich mother coming back to look for her daughter — the father is still alive but he doesn't let her know that. So of course there's also an evil second lead character that had been talking bad about the main lead to her very own mother. So in this one scene, the main girl and her mother walk past each other. Then the main girl's friend comes out of nowhere and calls her by her name. Mother turns around in shock.

And yeah that's all I remember. Hahaha. Please help me out.
Thanks for playing, everyone — till next time!

RELATED POSTS
Tags: Name That Drama