Scholar Who Walks the Night sends both leads to the hospital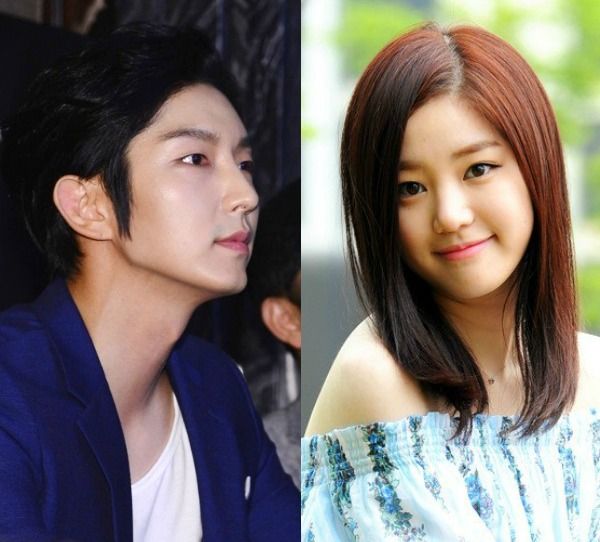 Oh no, what is going on over there on the set for Scholar Who Walks the Night? Yesterday the vampire-sageuk-fusion-fantasy drama sent lead actor Lee Jun-ki to the hospital with a fractured nose (not the beautiful, beautiful nose!), and now we're hearing that leading lady Lee Yubi is also out with an injured back. Eek!
Lee Jun-ki's injury occurred during an early dawn shoot on Wednesday, June 10, in what is only described as a fall. He was ushered to the emergency room immediately and underwent surgery later that day; it'll require a week of recovery, prompting him to cancel drama shoots for the week as well as a scheduled appearance at the Shanghai International Film Festival, which opens this Saturday.
Lee Yubi's injury occurred at the same time as Lee Jun-ki's (the two fell together while filming), although her condition wasn't reported until the next day. (Did they fall down a mountain? Off a cliff?) She experienced enough pain that she couldn't get up or walk and headed to intensive care, where a specialist diagnosed her with a herniated lumbar disc. She was told she needed to remain in the hospital for one to two weeks, but her management, Sidus HQ, stated that because of filming she would be treated with medication for two or three days at the hospital, and return to work as soon as possible. (To which I say, you were told "as soon as possible" was one to two weeks! Who are you to disagree with the diagnosis?)
Lee Jun-ki's reps also stated that he'd do his best to not hold up the filming schedule (god, Korea, and your workaholia), although this drama does sound like it's in reasonably good shape: They began filming in early May and are premiering in July, so they have a decent amount of footage already shot and a good amount of time still left before the drama airs. So the production may not suffer too much—although really, shouldn't we worry about the actors before the schedule?
Scholar Who Walks the Night is set in the Joseon era and stars Lee Yubi as a young woman who dresses as a man to work at a bookseller and the romance that unfolds when she meets the mysterious scholar played by Lee Jun-ki and learns that he's a blood-sucking vampire. The drama will follow Warm and Cozy on MBC.
RELATED POSTS
Tags: Lee Jun-ki, Lee Yubi, Scholar Who Walks the Night, star accidents