Sohn Ho-joon, Lee Hana courted to join Mrs. Cop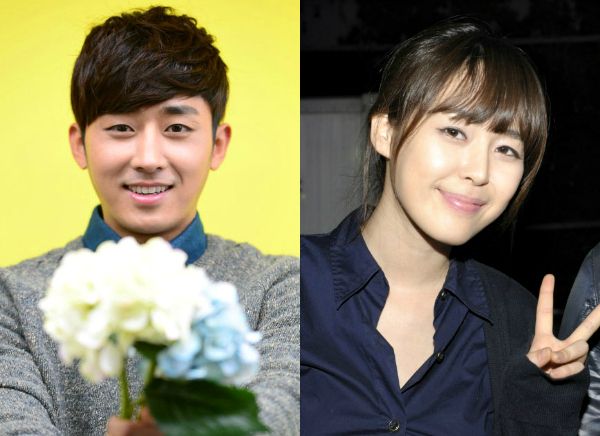 Cops, cops, everywhere! Dramaland's already teeming with cops these days, so what's a few more? Casting is in full swing for SBS's new Monday-Tuesday drama Mrs. Cop, the action police drama that's been courting Kim Hee-ae (Secret Love Affair) to headline. Offers are now out to Sohn Ho-joon (Trot Lovers) and Lee Hana (Unkind Women) to join her violent crimes unit.
The drama will be about a team of cops who are passionate about justice. I still don't know what tone this drama will take, but I'm hoping it includes comedy. The title suggests something light, and it comes from the PD of You're All Surrounded and one of the writers of Lie to Me, so chances are good that it might be on the funnier side of police drama (not that Surrounded didn't also have its share of murder and mayhem).
Kim Hee-ae is still considering the leading role as a tough violent crimes team leader, and Lee Hana is up to play a detective on her squad. Hm, this is pretty much You're All Surrounded: The Girls' Version, isn't it? I see a Cha Seung-won/Lee Seung-gi thing happening here, though they're going to have to do a lot to match their bromance.
Lee Hana's character is a girl-next-door type with top grades, a loving home, and a strong work ethic. She a rule-follower and a bit conceited about always being the best, and is logical about everything she does. She even goes so far as to judge others' emotions by using logic, which gives her the reputation of being cold. Lee Hana is hit or miss for me depending on the project, but I definitely see her fitting the straight arrow by-the-book character, and she isn't afraid to make fun of herself, which I like.
There's less information about Sohn Ho-joon's character, but he's up to play Kim Hee-ae's hoobae, a former special forces officer who's now a detective in the violent crimes unit. I'm happy to see Sohn Ho-joon getting bigger roles, much of which is really due to his popularity as a variety star post-Answer Me 1994. He's just so sweet and lovable in real life that you can't help but root for him in everything.
Mrs. Cop will follow High Society on Mondays and Tuesdays in August.
Via IS Plus, YStar News
RELATED POSTS
Tags: Kim Hee-ae, Lee Hana, Mrs. Cop, Sohn Ho-joon