The rescue team is dispatched in disaster drama D-Day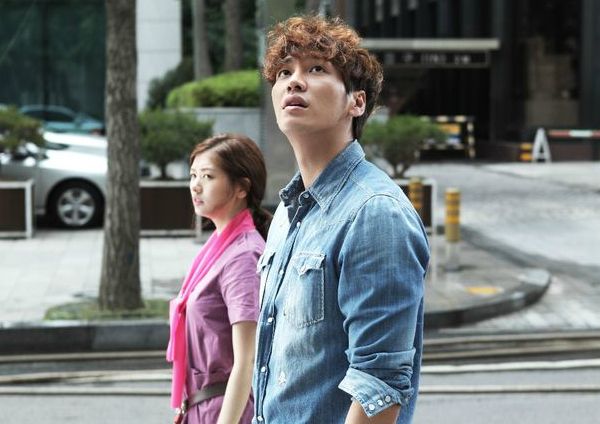 Cameras are rolling on the set of JTBC's fall series D-Day, the large-scale disaster drama about a massive earthquake that hits Seoul and the rescue workers who are first on the scene. The first stills from the production have been released, though shooting actually began in May due to the high volume of CG shots required for the show. It makes me feel better to hear that they're shooting ahead of schedule to try and account for the special effects, because it seems like the kind of show that rests entirely upon the gripping, urgent life-and-death stakes.
The drama plans to highlight the humanism and tension inherent in saving lives, and will center around a group of DMAT (disaster medical assistance team) workers. Kim Young-kwang (Plus Nine Boys) stars as a highly skilled general surgeon who prefers the emergency room to his current position at a cancer hospital, and Ha Suk-jin (Legendary Witches) co-stars as his surgeon sunbae.
Jung So-min (Big Man) is an orthopedic surgeon with a sweet disposition; Kim Jung-hwa (Dating Agency Cyrano) plays a psychologist who will treat victims for psychological trauma; Lee Kyung-young (Misaeng) is the ambitious hospital director; and Kim Hye-eun (Unkind Women) plays the head of the emergency ward.
It'll obviously be hard to get a feel for the show until all its effects are in place, but I do think that for a medical drama (snore), the disaster element is a huge upgrade, and will hopefully up the tension by leaps and bounds. The drama's producer stated, "Because the drama's scale is big and it requires a lot of hands, we began production in May. We will make sure the drama doesn't run counter to expectations concerning its scale." Oooookay. You promised.
D-Day follows Last on Fridays and Saturdays beginning in September.
RELATED POSTS
Tags: D-Day, Jung So-min, Kim Young-kwang