Unwanted visitors bring bad juju in fantasy-horror Guest
If eerily moody thrillers are your bag, keep your eyes peeled for Guest, a movie set in 1950s Korea in a tiny unmapped village where strange things begin happening after the arrival of a father (Ryu Seung-ryong) and his son. Based on the story of the Pied Piper of Hamelin, the film is described as a fantasy-horror, and the trailer below provides an excellent example of making things creepy not because of what they show, but what they don't. It's all up to our imaginations to fill in the blanks, and as it turns out, our imaginations are terrible things. At least I know mine is.
In the poster above, the tagline reads: "In the 1950s. A rural village that isn't on any map. One day, a guest arrived." The second teaser bears the copy: "After an uninvited guest arrives, what will happen to you all?" Um, we all live happily ever after? …no?
Just to make things more unsettling, the film's producers explained the origins of the word for guest, which in Korean is son-nim. "Son" was the name given to a ghost believed to interfere with people's activities, and the honorific suffix -nim was then attached. Superstitions persist about avoiding Son on certain important events, such as weddings, leading to the practice of choosing wedding dates on auspicious days where Son would not be present.
In the film, the villagers eye traveling musician Ryu Seung-ryong with distrust, viewing him as an unlucky presence. They agree when he asks to spend just a night there, but nobody looks happy about it. The copy reads, "A day where daytime has no sun, and nighttime has no moon." Lee Sung-min (Misaeng) plays the village leader, while Lee Joon (Heard It Through the Grapevine) and Chun Woo-hee (Han Gong-ju) play residents of the mysterious village. Lee Joon asks, "It isn't that… is it?" I really don't want to know what that is, do I?
Guest is set for a July release.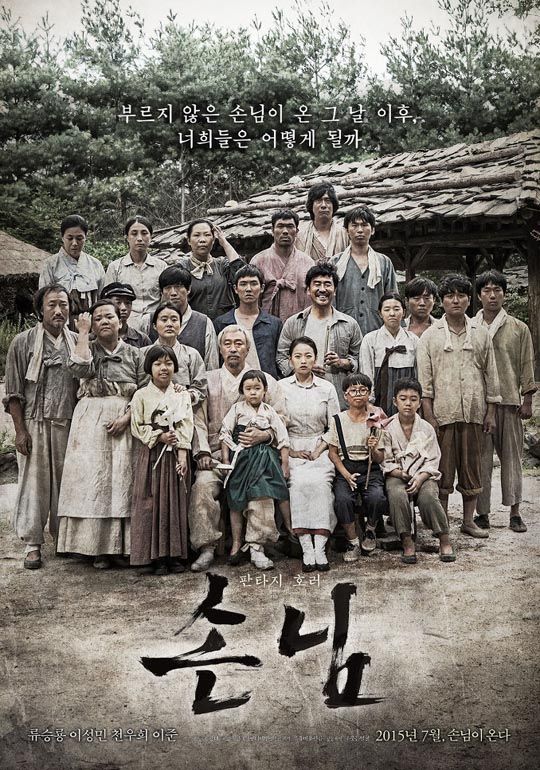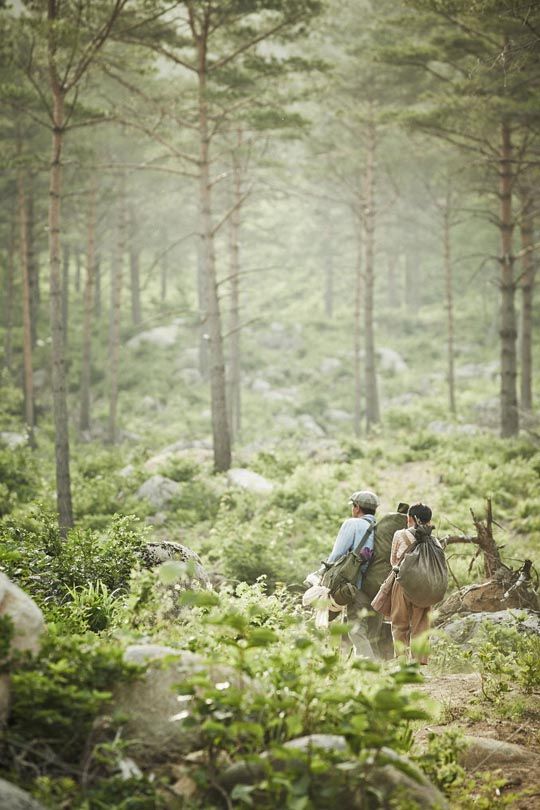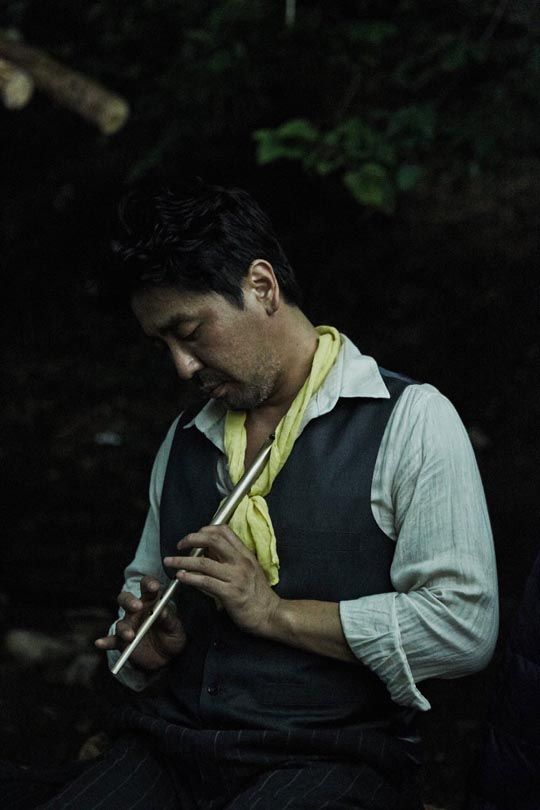 Via E News 24
RELATED POSTS
Tags: Chun Woo-hee, Lee Joon, Lee Sung-min, Ryu Seung-ryong