Go Jun-hee to reunite with Hwang Jung-eum in She Was Pretty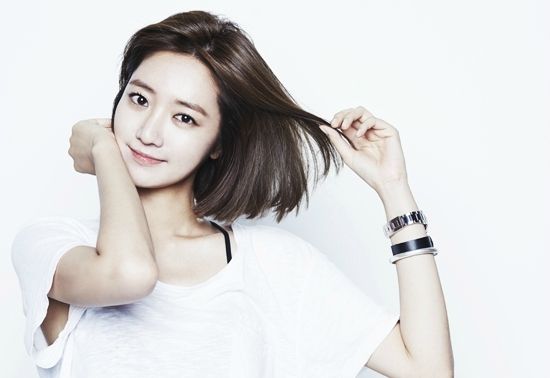 Go Jun-hee (Yawang) might become the latest addition to MBC's new Wednesday-Thursday drama She Was Pretty, which is still courting Kill Me, Heal Me costars Hwang Jung-eum and Park Seo-joon to headline. The offer is out to Go Jun-hee to play the second lead opposite Hwang Jung-eum, which she's actually done once before in 2011's Can You Hear My Heart.
The new series from writer Jo Sung-hee (second writer on High School King of Savvy, staff writer on Seasons 2 and 3 of High Kick) and PD Jung Dae-yoon (second PD on Sly and Single Again, The King 2 Hearts) is about a girl who was once rich and beautiful who becomes poor and ugly, and a boy who was ugly and overweight who ends up hot. It's not a deep premise, that's for sure.
Hwang Jung-eum is up to play the heroine, a once beautiful girl whose family faces financial ruin right around the time her grandfather's ugly gene passes down and makes her ugly too. I don't know how that works, but okay. Park Seo-joon's character is a socially awkward geek who can't even talk to girls, and as an adult he sheds a bunch of weight, has a growth spurt, and looks like a model. I'm sensing that the moral of the story is not to judge people based on what they look like in high school?
Go Jun-hee is considering a role as the heroine's best friend, a beautiful hotelier with good fashion sense who's popular with men. She's dated lots of different guys but never actually been heartbroken over one before, but when she meets her best friend's first love (Park Seo-joon), she'll find herself caught between friendship or love.
She Was Pretty follows Scholar Who Walks the Night in September.
Via E Daily
RELATED POSTS
Tags: Go Jun-hee