I Remember You: Episode 5
Our bickering duo comes together to solve this new case, inevitably reliant on each other for progress. It seems that these two complement each other in a way that opposites do (and don't), and I can finally say that with confidence now that we're given more about Ji-an's past. For the two involved, the pieces and hints have not come together, but we're slowly putting together the bigger picture of how these two are inextricably linked.

EPISODE 5: "Borne back ceaselessly into the past"
Ji-an tries to muffle her hiccups in the closet, and Hyun glares at her. As Myung-woo and Team Leader Kang approach the closet ready for some serious self-defense, Ji-an silently signals to Hyun and pops out of the closet.
The two investigators jump back in shock, and Ji-an sheepishly grins at her ex coworkers. She apologizes and admits that she desperately wanted to return to the field, so she snuck in.
Myung-woo's instincts tell him to inspect the closet, but Ji-an jumps in front of it. She accuses Myung-woo of sexual harassment — for his comments about her attractiveness as a woman — and threatens to report him. He tries to convince her not to take the comments seriously, so she decides to use Hammurabi's Code as a guide for her next steps. An eye for an eye, a tooth for a tooth — she'll just reciprocate his actions.
Ji-an chases the investigators out of the apartment, and Hyun watches her with a slightly impressed smile. He steps out into the dark room, finally able to have the place quiet for himself. He contemplates the motivations for this murder. Was it related to Lee Joon-young? Is this an unrelated case? Then why did the suspect kill Officer Yang?
"Beyond the physical evidence, the crime scene also holds emotional evidence." Officer Yang did not defend himself against the attacker, and Hyun deduces that it must be guilt that held him back. Hyun takes a look at the pill he found on the floor, which he recognizes to be cancer treatment pills. What would be on the conscience of a dying man?
Lawyer Jung drives home while thinking back to Old Man's words. Someone he knew died, and another disappeared. He shows him a picture of a man and asks Lawyer Jung to find his son. We cut to the pictured man, now an imprisoned man.
Jumping back to the crime scene, Hyun presumes the motives behind the killer: a grudge, punishment, revenge. The killer walks into a room of another home and looks over a killed mother and young daughter.
Ji-an slurps noodles with her ex co-investigators, and Team Leader Kang apologizes for his inability to keep Ji-an on their team. Ji-an shakes her head and says, "I'm sorry (in her head: "for housing a criminal suspect")." They exchange apologies a few more times, though Ji-an keeps insisting that she's more sorry. Heh.
When Ji-an returns home, she finds Hyun falling asleep. She warns him not to leave the rug, threatening him with her expert martial arts skills, and he responds with a weak yes.
Then Ji-an finds his shirt with a cut and blood stain in the back and flips his shirt up to find the cut. Although Hyun tells her to ignore it, she grabs her first aid kit to clean up his wound.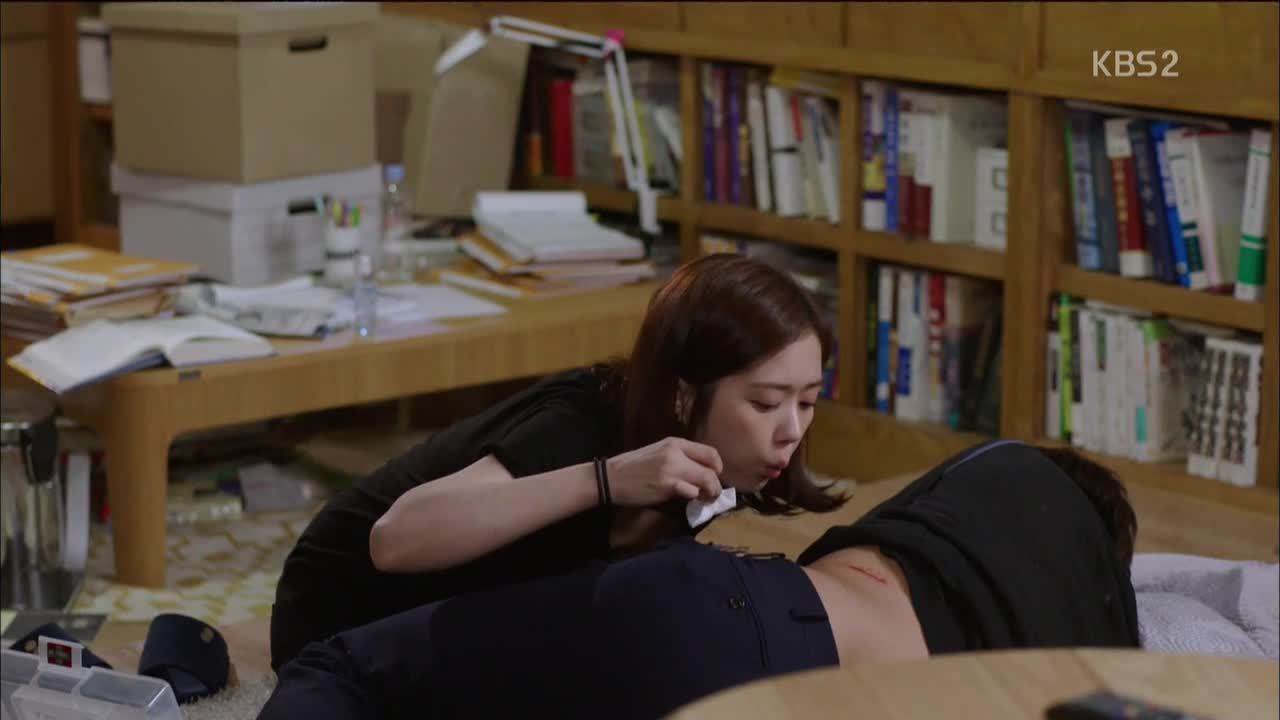 Hyun pretends to sleep through her nursing, so he doesn't get to witness Ji-an slowly tilting her head and leaning closer to his face to get a closer look. She thinks back to their proximity in the closet but quickly snaps out of it by slapping herself. HA.
Despite all her threats, Ji-an ends up curled up and sleeping by Hyun. He wakes up and carries her into her bed. It's super sweet until he shoves her onto her bed, but he walks away with an amused smile. It's still super cute.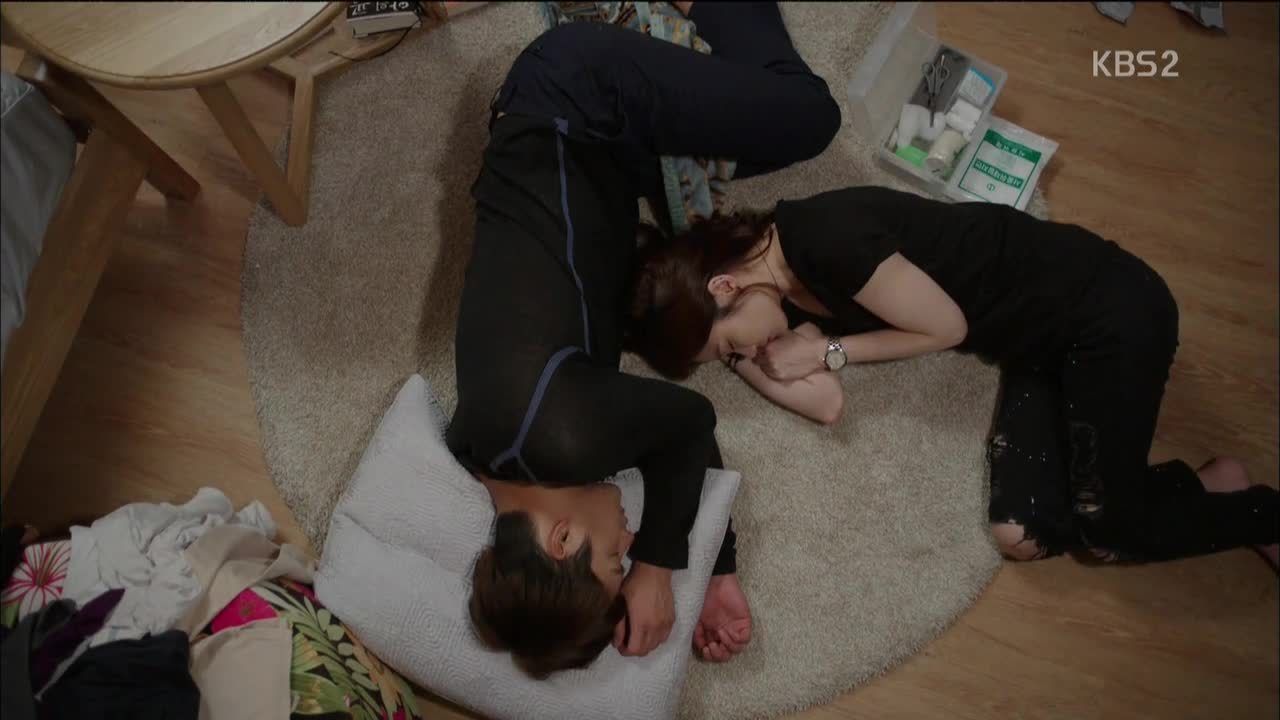 The next morning, Ji-an's nose flares to the aroma of breakfast, courtesy of Hyun. She wakes up to a clean house (also thanks to Hyun) and approaches the kitchen, excited to try the food. Hyun looks at her with disgust and says that he won't be giving her any food until she washes up.
Ji-an messily shoves the food into her mouth, and Hyun repeatedly hands her napkins to clean up her mess. It's clear that she could care less, so Hyun ends up cleaning up after her. But that sparks a memory, back to when Hyun used to clean up after his younger brother.
Snapping back into the present, Hyun tells Ji-an to pay for her food. He wouldn't have fed her for nothing, right?
Ji-an enters the office and greets her old team. She claims that she's just here to clean her desk, though Myung-woo knows she's actually seeking information about the case. He blocks her attempts to peek at their case board, but their funny antics are interrupted by Chief Hyun and Deputy Chief Kang.
Hyun has once again recruited his indebted friend, who complains about being Hyun's chauffeur and wallet. He can't just order him to buy new clothes, a new phone, and lend him money (except he just did, ha). Hyun casually explains that he's a murder suspect, so he can't use his own cards.
Indebted Friend freaks out a little and quickly obliges when Hyun asks him to drop him off. As he's about to report the self-proclaimed murder suspect, Hyun warns him not to report. If he does, he'll be the accomplice. Hyun leaves with a wink, and Indebted Friend glares in frustration.
Hyun tries to meet the doctor who did the autopsy for Officer Yang, but he's serendipitously noticed by Joon-ho in the lobby. They recognize each other, pleasantly surprised at the coincidence. Joon-ho tells Hyun that another body was discovered with a similar wound, which brings a smile to Hyun's face. Chances are, it's the same killer.
In the autopsy room, Joon-ho describes that the wound resembles the one Sharon Stone's character makes with an ice pick in Basic Instinct. He's confident that it's the same killer, though this newly discovered corpse's facial expressions seem to show more struggle. This corpse, Jo Hyuk-joo was the first victim, and Officer Yang was the second.
Hyun thanks him before heading out, but Joon-ho mentions that he should treat him after he clears his name. Hyun slowly turns around and agrees to do so. Hmm, kinda sketchy that you knowingly helped a murder suspect, no?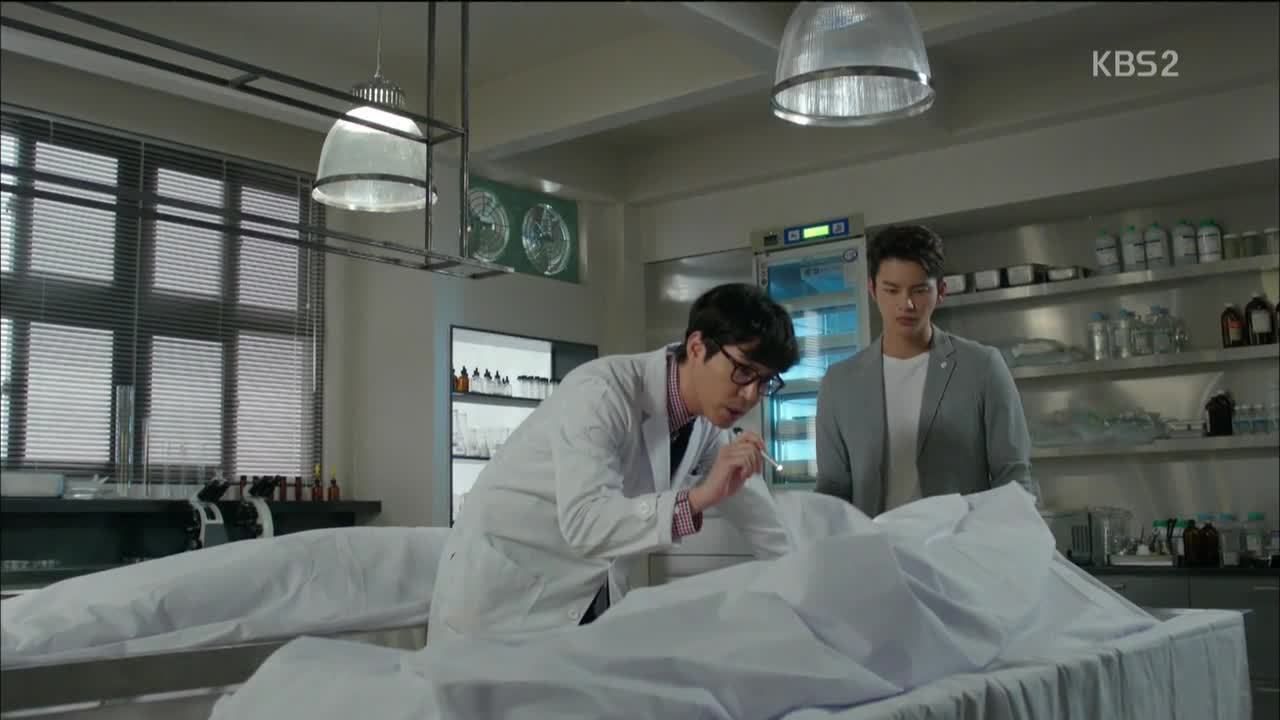 Meanwhile, Ji-an searches through Officer Yang's files under Hyun's specific orders. He calls her with an update about Jo Hyuk-joo and asks her to search him, since he has a criminal record.
After the call, Myung-woo approaches her, asking what she's up to. She smiles nervously, helplessly frozen in her search through Officer Yang's profile. But thankfully, Myung-woo stops at the news that a new body has been found. The team leaves in a hurry, leaving Ji-an to pack some case files for home.
Perusing through the files, Ji-an complains to Hyun that she almost had heart attack trying to be sneaky around Myung-woo and had to make Seung-joo a spy for her. Her complaints come to a sudden halt when Hyun pats her head, telling her that she did well.
Hyun continues to give orders about further investigation, and Ji-an eventually ends up falling asleep. When she wakes up, she can't find Hyun anywhere and runs out of the house, convinced that he made a run for it. But he's just chilling on the stairs with a beer, and Ji-an breathes a sigh of relief.
Looking afar, Hyun notes that he can't see the stars well from here. He points out the Big Dipper and throws out a backhanded compliment that at least she has good eyesight. As she glares back at him, Hyun continues that the Big Dipper didn't exist until people connected the stars, and the constellations were interpreted differently depending on context.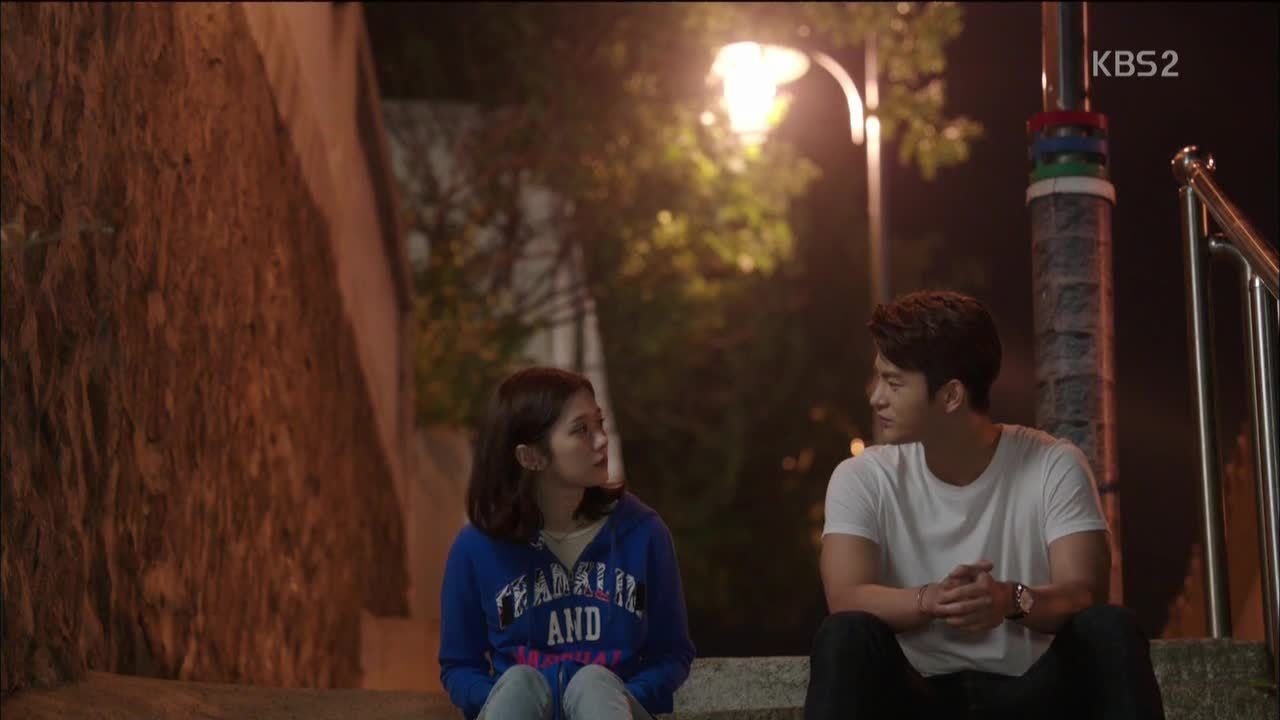 It's similar to a case, he claims. Individual points don't have meaning until they are connected to draw a bigger picture. He asks if she's drawn any connections, but Ji-an shakes her head. Hyun can't draw the picture yet either because they're lacking the connecting piece.
Sharing a beer, they end the night gazing at the stars.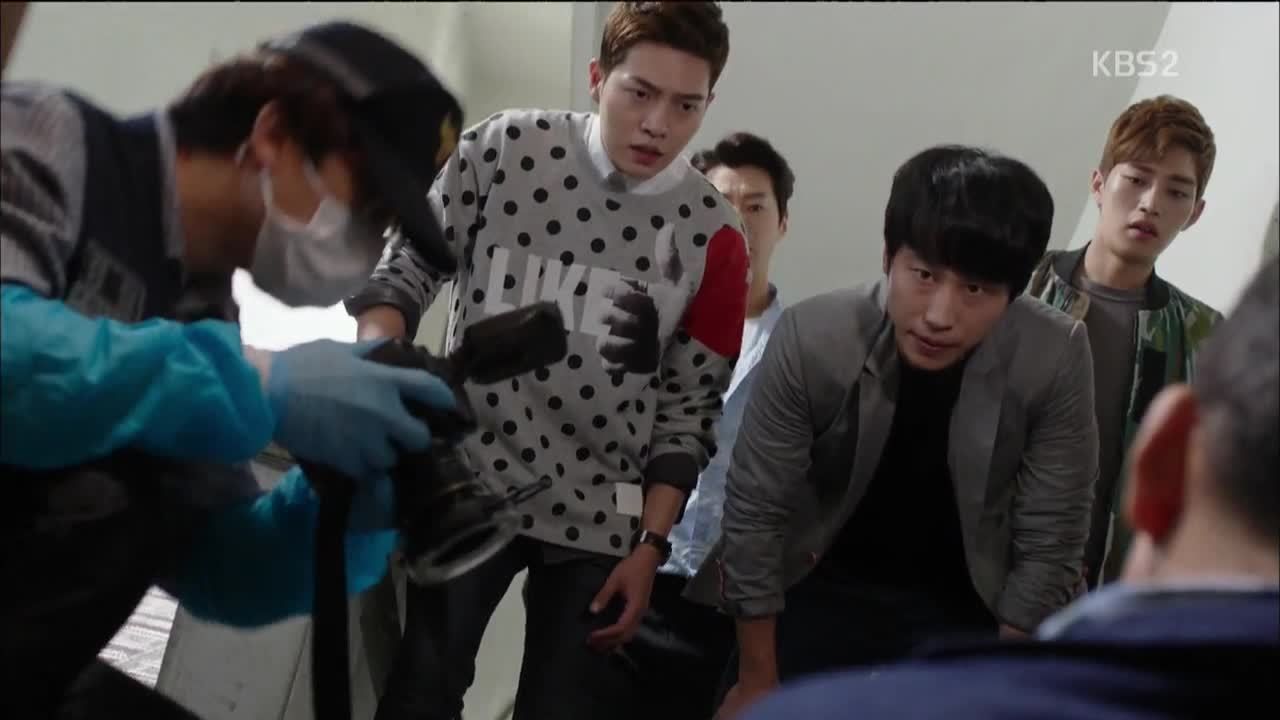 A hooded figure follows an older man into a building, and the next thing we know, we've got a new crime scene. Our investigative team arrives, and Seung-joo calls Ji-an with the updates that their new victim is the retired Officer Choi.
Hyun overhears the call while making breakfast and stops to search his memory for the connecting link. He smiles at the narrowing of evidence and heads out with Ji-an.
In the car, Hyun describes the connecting case as a big publicized murder 15 years ago. It's the murder of the mother and young daughter from the earlier scene. They revisit the crime scene, and Hyun describes that the charged suspect was the father, who claimed innocence in court but ultimately became imprisoned.
There was one sole survivor: Park Dae-young, who was ten years old at the time. He was at hiding at the scene of the crime. Then Hyun thinks to himself: "Like me, the sole survivor." Ji-an notes that this boy grew up as a criminal's child. She thinks to herself: "Like me." Huh, interesting.
The hooded figure returns home and sees the old crime scene of his mother and sister. Dae-young tells his family that he only has one more person left. As he retreats into his room, we see the imagined crime scene disappear.
Seung-joo gets a message from Ji-an, asking him to look up Park Dae-young. Myung-woo catches him in the act and wonders how she's investigating this case. He and the rest of the team suspect that Ji-an is working with none other than their suspect, Lee Hyun.
And right they are, as we see the duo walk to the prison and ask to meet with Park Young-chul, the father of our suspected killer. But they can't meet him at the moment because he's meeting with a lawyer.
Cue Lawyer Jung's exit from his visit. He explains that he was here on a request to gain more information, and Hyun notes that this is a fun coincidence. Lawyer Jung quotes the Greek philosopher Leucippus about not believing in coincidence, for everything has a reason. They start to go off on their knowledge about philosophers, but Ji-an quickly cuts them off before they become full pompous assholes.
Before he takes his leave, Lawyer Jung asks Hyun if he seems familiar. Hyun doesn't recognize him from the past, so Lawyer Jung leaves with his creepy wide smile. Ji-an comments on how Lawyer Jung was probably not important enough or didn't leave enough of an impression, like her. The duo leaves, but we see Lawyer Jung's smile fall at that comment.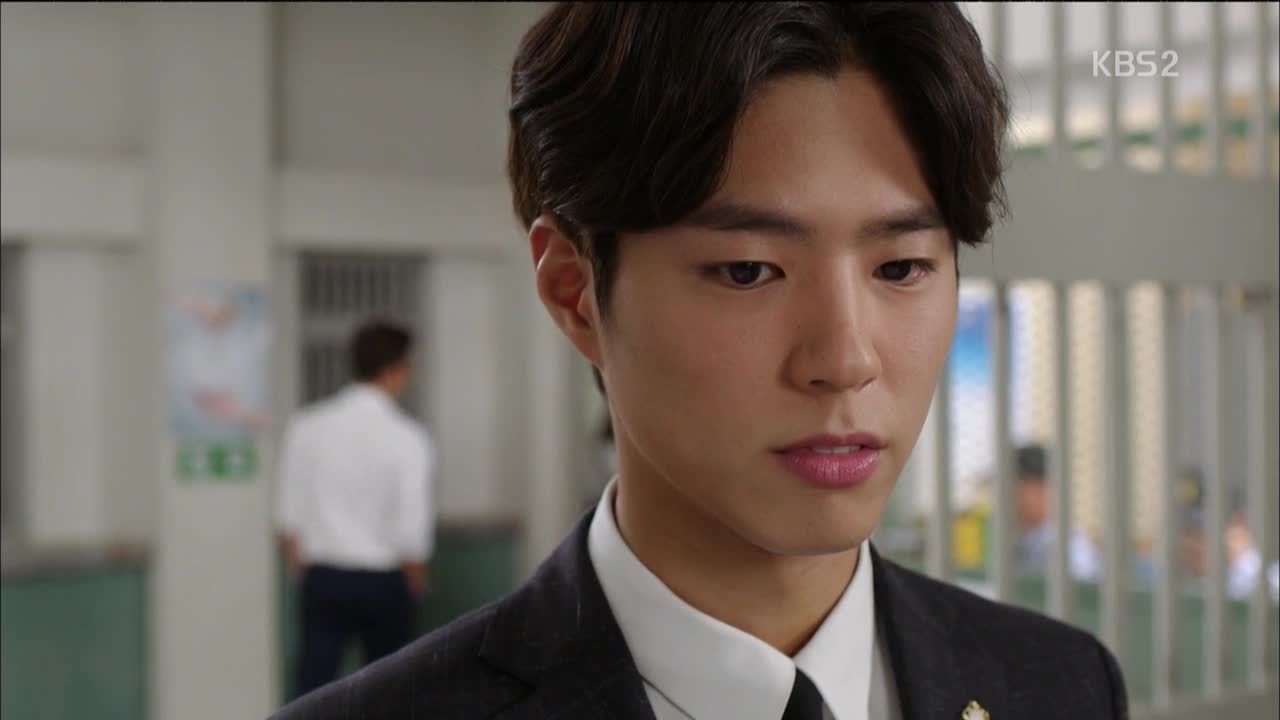 As they walk away, Hyun says that it could be the exact opposite: He might just remember trifling things but not anything of significance. Just then, Ji-an receives a call from Seung-joo. He tells her that Park Dae-young's location hasn't changed throughout the years and that he has no cellphone records.
Before they go inside, Hyun decides they'll play good cop, bad cop — him as bad, her as good. Hyun asks Park Young-chul about the murder, to which he proudly states that he's the killer. Seeing through his lies, Hyun shows him the picture of his dead wife. Park Young-chul shakes in traumatic distress, and before Hyun can show him his dead daughter's picture, he aggressively yells, claiming again that he's the killer.
Hyun spits back passionately that Park Young-chul must have ordered his son to become the killer, and our innocent prisoner drops down in tears. At this point, Hyun signals Ji-an to finish the job and leaves the room.
Ji-an admits to Park Young-chul that she, like his son, is a criminal's daughter. We flash back to the fake ambulance leaving the prison with Lee Joon-young, his accomplice, and the responsible prison guard — Ji-an's father. He disappeared with the ambulance, so he was framed as a conspirator. Though she didn't believe any of it, Young Ji-an was still ridiculed and marginalized.
She tells Park Young-chul that no matter how much she believed in the innocence of her father, it didn't make her youth as a criminal's daughter any easier. She knows his son's plight better than anyone, and she wants to help.
Ji-an meets Hyun outside, having successfully gained Park Dae-young's location. Before they continue, she asks if he really believes what he said before. He doesn't really think that Park Young-chul ordered his son to kill, right?
Ji-an relays the location to our investigative team, and Myung-woo asks where Team Leader Kang is. He's constipated. Wait, what?! Haha, he's been in the bathroom for the last 20 minutes. Chief Hyun orders the team to get on their way and says that she'll update Team Leader Kang.
Dae-young looks through the pictures of his targets. All are crossed out except for the last one: Old Man. He puts the picture away, ready to head out for his last kill.
The team and our duo race off to their destinations. Myung-woo leads his team through Dae-young's house, but it's empty. He desperately searches through the suspect's belongings and finds the pictures. He recognizes the picture of Old Man: It's the superintendent public prosecutor, Shin Jang-woo.
As our investigative team loads the car to head over to Shin Jang-woo's house, Ji-an and Hyun arrive. Ji-an pleads to go along with them, and Myung-woo reluctantly allows it. He sees Hyun come out of the car and bitterly comments that he needed to handcuff this guy (Dave, he always calls him, though his real name is David).
Hyun doesn't follow along and surveys the killer's room. He notices the shelves of books and notes that Dae-young must be into literature.
Dae-young sneaks into Shin Jang-woo's home and into his room, where he's sleeping. But another man jumps out of the covers: Team Leader Kang. He warns Dae-young to surrender, but to no avail. Team Leader Kang shows off some expert skills and handcuffs our suspect just as the rest of the team barges into the room. Maybe our team leader ain't heodang after all?
As the team leaves, Team Leader Kang boasts about his skills and how he was ready for a day just like this. He starts to talk about his long arms and legs but slips down the stairs. Ha, I take that back. Team Leader Kang is truly heodang.
Hyun picks out some books and flips through F. Scott Fitzgerald's The Great Gatsby. He finds a marked line, which reads: "So we beat on, boats against the current, borne back ceaselessly into the past."
Dae-young breaks down into tears in the police car, and his father cries in his jail cell. The team sees him crying and watches sympathetically.
Deputy Chief Kang commends the team for successfully capturing the suspect, and Myung-woo cautiously brings up the topic of Ji-an. Team Leader Kang adds that they couldn't have stopped the fourth murder if it weren't for Ji-an, and the whole team agrees. Deputy Chief Kang walks away in a huff, but Chief Hyun assures them that she'll try to convince him.
The team walks out (Team Leader Kang limps) to grab a drink with Ji-an, but they're all unsettled by this case. According to their research, the officers made a mistake in their investigation and Prosecutor Shin Jang-woo purposefully prosecuted an innocent Park Young-chul as the killer of his family instead of the real killer (and first victim) Jo Hyuk-joo, who had a connection to the prosecutor. Seung-joo angrily argues that they should petition for retrial.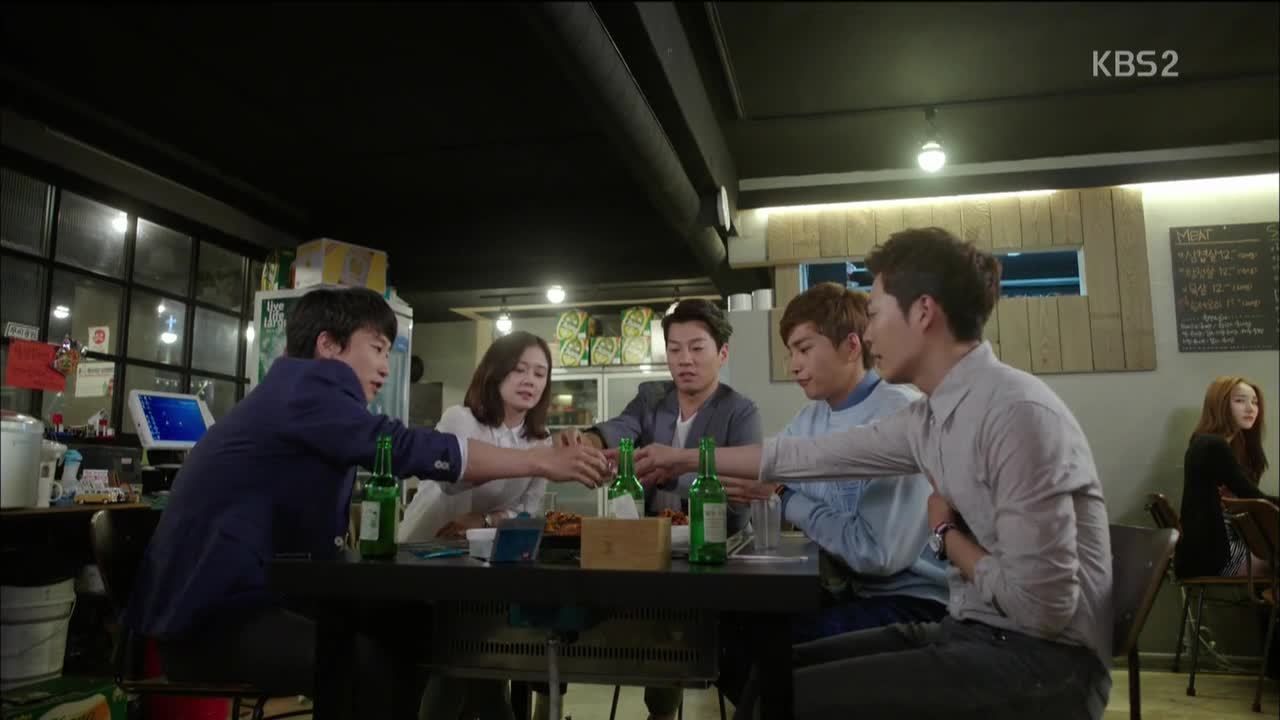 During a prison visit, Park Young-chul tells Lawyer Jung that he'll withdraw his petition for retrial. Ji-an narrates that they didn't know the reason for his withdrawal until 2 months later. Park Dae-young admitted his wrongs in a speedy trial, and through some higher up power, he was placed in the same prison as his father.
As they approach each other in person, Dae-young repeats the Gatsby quote: "So we beat on, boats against the current, borne back ceaselessly into the past."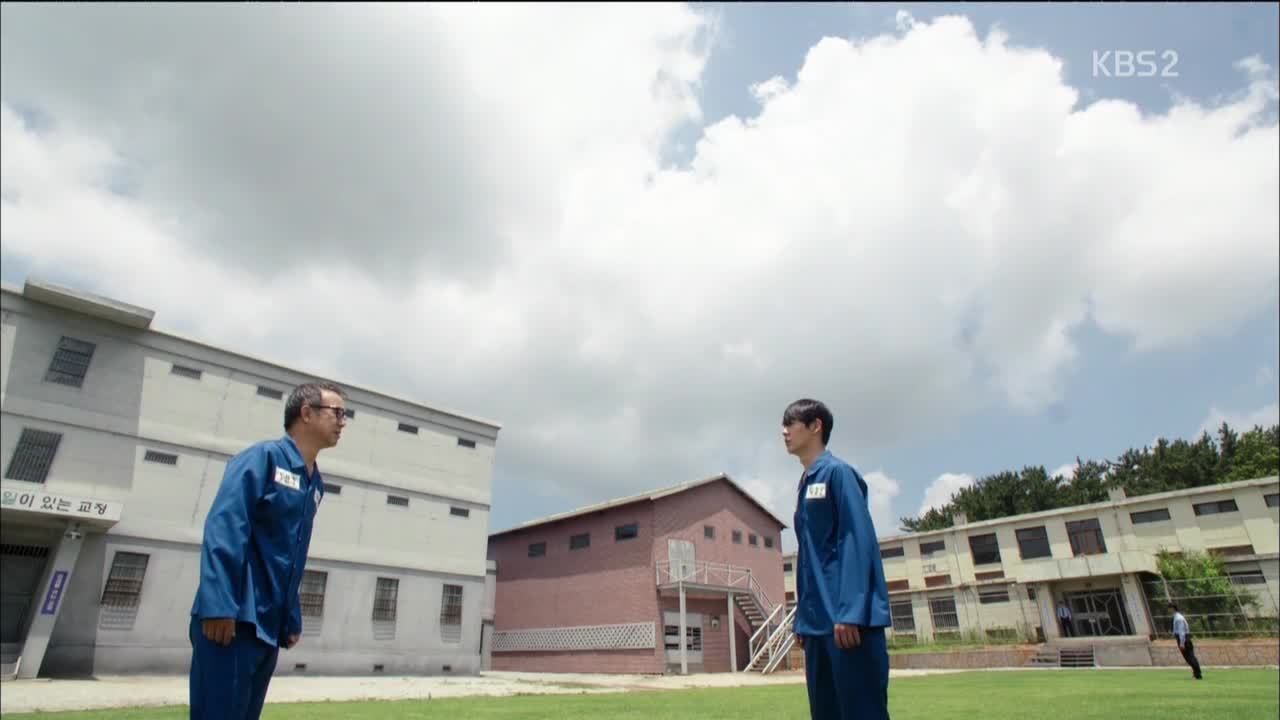 Ji-an returns home and thinks about Myung-woo's comment when they went out for drinks. Park Dae-young spent his whole life living in the house where his mother and sister died. Team Leader Kang says that he must have lived along with the deceased.
Hyun prepares tea in his home and casually imagines his dead father in the kitchen. Ji-an wonders, "What would life be like, to live along with deceased family?"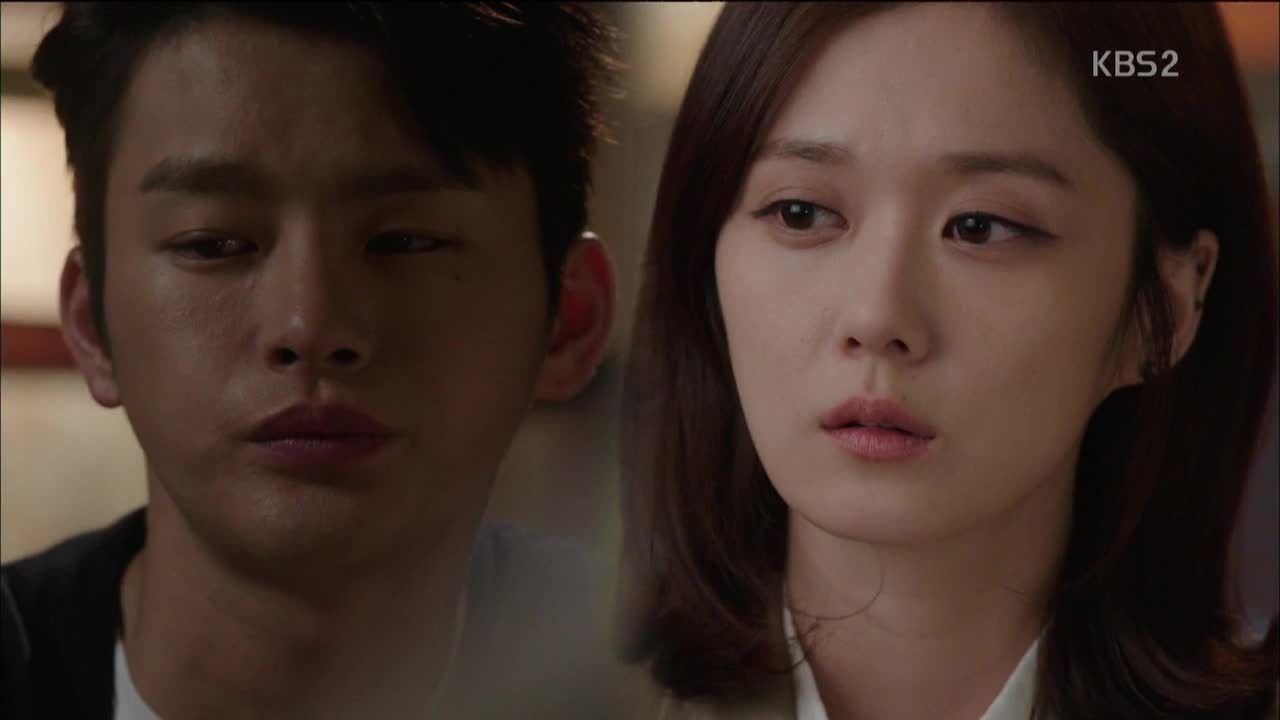 COMMENTS
We got a break from the comedy and the quick pace, but I appreciate the more contemplative nature of this episode. The slower pace is reflective of the personal content revealed about our characters, and I found it fitting to digest the information about Ji-an at her pace. Now that we're told about Ji-an's father, I find her obsession with Lee Joon-young and Hyun a little more understandable. Much like Hyun, the loss of her father relates back to Lee Joon-young, though her struggle seems to be quite different. While Hyun faced guilt and trauma, Ji-an would have dealt with frustrating silence amidst misunderstanding. Her moment of vulnerability in her role as good cop was palpable, and I love how the reveal felt very natural within this storyline.
I do wonder how much Hyun knows about Ji-an though, and if he knew that her story would relate to our innocent father. So far, Hyun only gives to get, and such attitude is a little off-putting, especially when human life and emotion aren't objects that can easily be exchanged. When Joon-ho revealed that a new corpse was found, I found Hyun's excitement a little chilling. Was he happy about the dead body because he could clear his name? Or because more bodies means more evidence? My gut tells me it's the latter, as we've seen his brutal honesty when it comes to solving cases. His lack of emotion — except for amusement and sometimes excitement — worries me, but I hope that it's something we'll see slowly developing over time. I mean, how else is he going to end up romantically paired with Ji-an? Not with them backhanded compliments and amusing manipulation.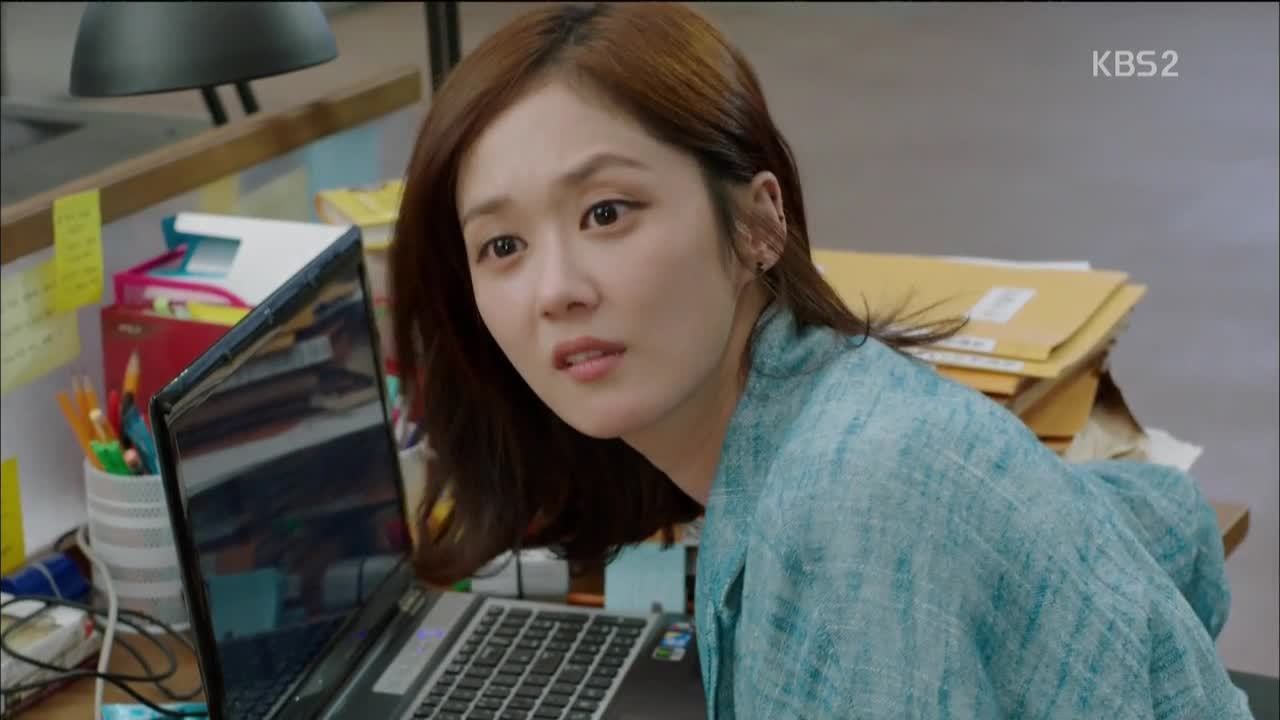 Speaking of, the romance in this episode was definitely amped up a notch. Sharing living quarters definitely helps facilitate the curiosity. They notice each other, and that's what we need to get this ship sailing. Compared to a traditional rom-com, we're given crumbs on the rom side and a whole cake with the com side, but that makes the romantic moments even cuter. Like the whole scene where Ji-an slowly tilts her head to Hyun's level out of curiosity, and he carries her into bed. Heee.
But chemistry and perpendicular sleeping aside, I found this subplot quite intriguing and poignant. Father and son meeting inside a prison was a tragic depiction of the flawed justice system, and it definitely highlighted Old Man as the antagonist. Despite how involved Lawyer Jung is with Old Man's business, I hope that his connection to Hyun is a good one. The Gatsby quote was a great addition to the theme of this episode (and this drama as a whole), as we saw the parallels of our young killer and Hyun stuck in the past. But having your past justify your present and future actions becomes a dangerous rationale. It'll be interesting to see if Hyun considers and chooses to go down that similar slippery slope. Or slipper stairs, for that matter. Hehe.
RELATED POSTS
Tags: featured, I Remember You, Jang Nara, Seo In-gook