Kim Tae-hee's dreamy first stills for Yong-pal
Yong-pal has already given us the first stills of series star Joo-won, and now it's Kim Tae-hee's turn as the drama's leading lady. She's pictured here in her first shoots for the SBS show, which took place on the 17th; she plays a chaebol heiress described as a Sleeping Beauty, hidden away in a VIP suite of a hospital and lying unconscious in the aftermath of an accident.
At least that's the story the world knows, since it was her usurping half-brother (Jo Hyun-jae) who's actually responsible for keeping her in a comatose state—he's out to take over the company, and she outranks him on inheritance hierarchy. It's not clear what the timeline on these stills are so we don't know yet if it's pre-accident or post-, but we are told they come from a funeral scene. Kim Tae-hee has lost her sweetheart in a car accident, and is pictured entering the church for his funeral ceremony.
(Heck, with the dreamy lighting and smoky air, it could even be a fantasy/dream sequence, since we were told earlier that her coma came as the result of an accident. But that's my speculation, based on the show's moody teaser and motif about being trapped in nightmares.)
Yong-pal follows Mask and premieres on August 5.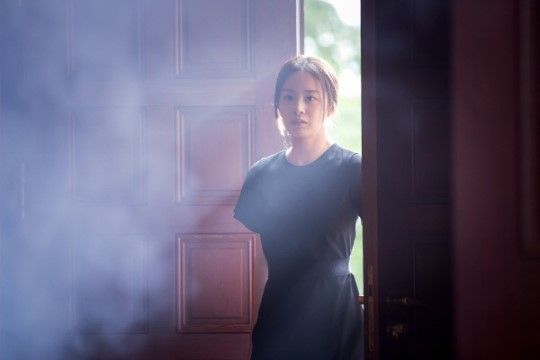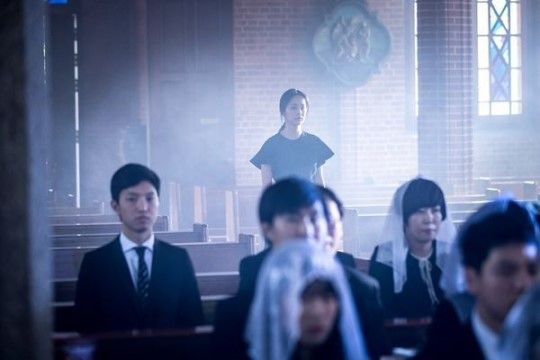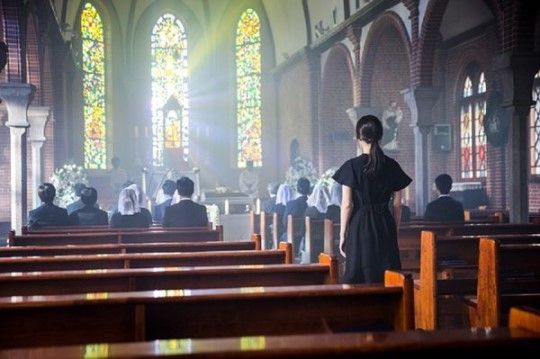 Via Chosun
RELATED POSTS
Tags: Kim Tae-hee, Yong-pal