Song Seung-heon considers Saimdang opposite Lee Young-ae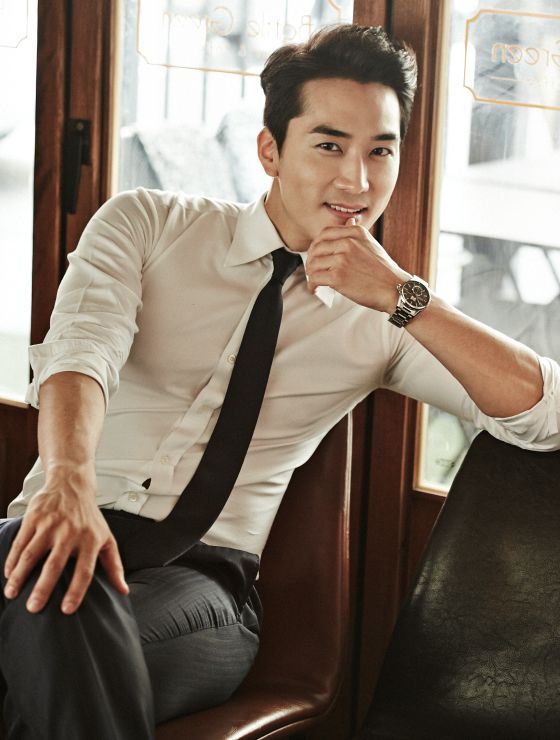 So… the last time Song Seung-heon did sageuk, it was Dr. Jin… yeeeaaaaaah. On the upside, SBS's large-scale biopic drama Saimdang, the Herstory is most definitely NOT going to be Dr. Jin. And on the double-upside, Lee Young-ae (Dae Jang Geum) is headlining in her 12-year drama comeback. The pairing honestly throws me a little, because Song Seung-heon, while very pretty, isn't a very strong dramatic actor, and I was expecting some acting heavyweights in this. Maybe Lee Young-ae is all you need?
Saimdang is a biographical historical drama about Shin Saimdang, an artist, writer, and calligrapher who lived in 16th-century Joseon. She was the mother to Confucian scholar Yulgok and known as Wise Mother, and her face is pictured on the 50,000 won bill. The drama stars Lee Young-ae in two roles, a present-day historian who uncovers a mystery in Saimdang's life, and then as Saimdang herself in the past.
It'll tell the story of her unordinary life as an educated woman who is posthumously regarded as a paragon of Confucian ideals. Her epic love story will be a large part of the drama, for which they've created a fictional love interest. (The part was initially offered to Kam Woo-sung (My Spring Days), who ended up passing on it.) The character is described as a carefree spirit who's confined by his strict life, ruled by a stern grandaunt and surrounded by solemn servants. He feels suffocated like he's living in a prison without bars, when one day a young woman hops over his wall and changes his life.
Directing is PD Yoon Sang-ho (Bride of the Century) and writing is Park Eun-ryung (Women Next Door). The drama plans to shoot entirely in advance, and has already sold to China, Japan, Thailand, Singapore, and Indonesia. All hail the power of Dae Jang Geum.
Saimdang plans to air in 2016.
Via IS Plus
RELATED POSTS