The sun sets on nighttime errand doctor Yong-pal
I have to say, Yong-pal has some clever designers working on its promos, with posters that are a lot more interesting than the standard cast four-shot. When so many shows in dramaland boast similar (sometimes nearly interchangeable) posters, I'm always happy to get something a little different.
The drama's first poster trapped "Sleeping Beauty" heroine Kim Tae-hee in a scalpel and formed Joo-won's silhouette out of letters (the drama's credits), which had a cool effect. This new poster blends the two into the backdrop of the city, lit by the setting sun—no doubt a reference to the hero's nighttime exploits as a doc for hire to the rich and shady.
Below we have a few photos taken from the drama's teaser shoot, which you probably already recognize from Kim Tae-hee's billowy clothing and wire harness, which was used to suspend them in air. (I always find it a little startling how Joo-won looks like a baby when he's being himself behind the scenes or in interviews, and then transforms the minute he's acting in character, like he flipped a switch. It's impressive and a little jarring.)
At bottom, we have some shots of Chae Jung-ahn, who plays Kim Tae-hee's sister-in-law, with whom she'll clash. She's married to Jo Hyun-jae, the half-brother to Kim Tae-hee who's got a hand in keeping her comatose following an accident. Given that Joo-won's character is described as witnessing all manner of dark and makjang goings-on in his wealthy clientele's homes, I'm thinking rich people are nuts will be a recurring theme. Remember when rich people in dramas were symbols of wish fulfillment, like the sweet Prince Charmings who swept up Cinderella heroines, and not all harboring terrible traumas, personality defects, or rogue personalities? Ah, the halcyon days of 2000.
Yong-pal premieres on August 5 on SBS.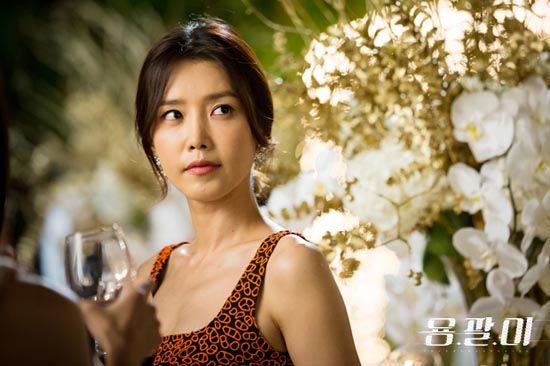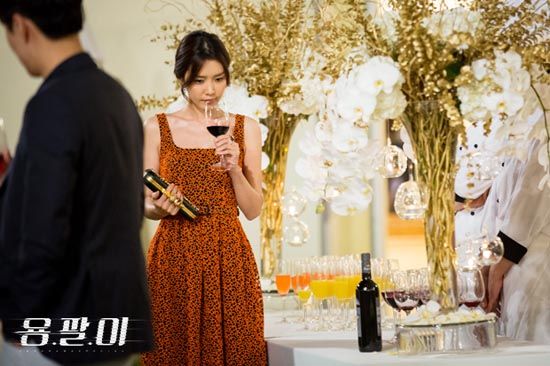 Via TV Report
RELATED POSTS
Tags: Chae Jung-ahn, Joo-won, Kim Tae-hee, Yong-pal