The Time I've Loved You: Episode 3
Our two best friends branch off to find romance this hour with some glaringly differing results, though their trials and tribulations just go to show how unshakable their bond is and how necessary they are to one another. And that in itself isn't always a good thing, at least for Won's game—it's hard to impress the lady you're with when you're constantly worried about the lady you love… as a friend. Just as a friend. Because that's totally what they are. Orrrrr is it?
No really, it is. For now. Kinda. It's complicated.
SONG OF THE DAY
Lim Kim – "알면 다쳐 (Love Game)" [ Download ]
Audio clip: Adobe Flash Player (version 9 or above) is required to play this audio clip. Download the latest version here. You also need to have JavaScript enabled in your browser.

EPISODE 3 RECAP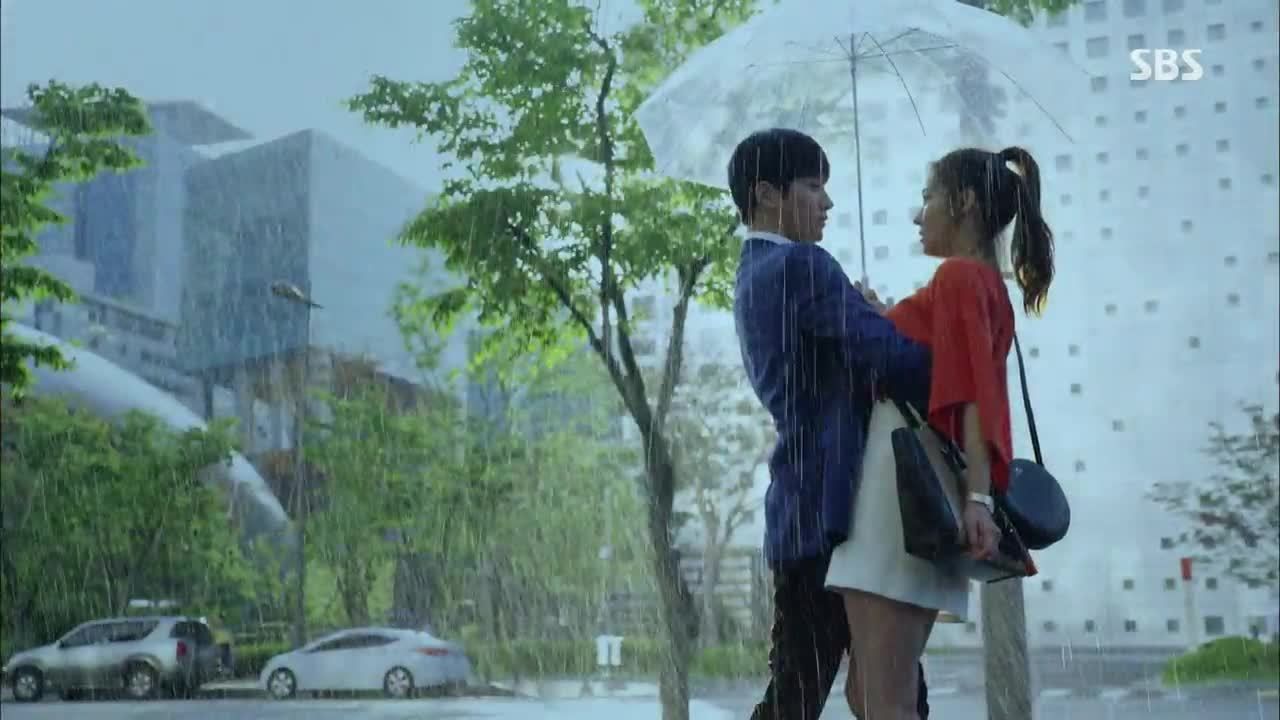 We hear Hana in voiceover as she flashes back to recent memories with Sung-jae. She thinks back to a book she read that claimed special moments can begin as something simple, like when Sung-jae brought her sandals after a painful day spent in heels.
Similarly, we see Sung-jae holding his umbrella to protect Hana from the rain, shortly before he grabs her around the waist and spins her to protect her from getting splashed by an oncoming car.
Hana thinks that this is that special moment—the moment someone makes her feel protected. Her heart beats wildly as she wonders, "Does love have a sound?"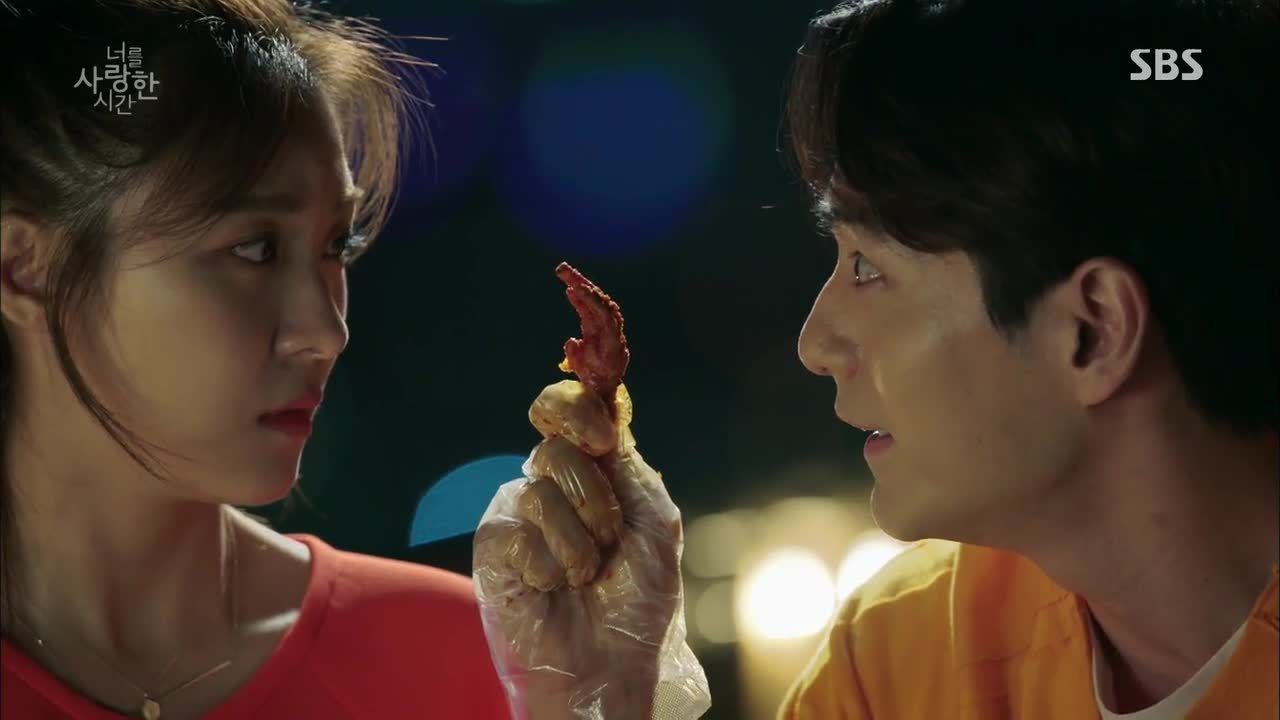 Cue Won giving his two cents on her irregular heartbeat while hanging out on their rooftop: "It's a disease." Hah. Hana disagrees, comparing the thrill of being with Sung-jae to the thrill of finding that right pair of heels in the shoe store.
Won asks sarcastically if she's told Sung-jae that he's just as special as a pair of shoes to her, but Hana says that's beside the point—shouldn't she grab him before the chance slips away? To that, Won gives her a firm no. She's overreacting over an umbrella, and should wait until Sung-jae makes a move before she jumps right in.
Hana wonders if maybe she was overreacting until she finds a hot cup of coffee and a note from Sung-jae waiting for her in her office. "How can I not misunderstand when he acts like this?" she thinks.
Her gift-giver soon arrives, and Hana finds her heart racing again when Sung-jae has to lean over her to show her sales stats on her computer. She shuffles out awkwardly after, reminding herself not to overreact this time.
But she's swiftly brought back down to earth when she's reminded, none too kindly, that others in the company have been able to get ahold of actress Gu Yeon-jung while she's still had no luck.
Won ends up saving So-eun from another distraught passenger and her distraught dog, though she later ends up getting reamed by her superior for almost giving into the passenger's demands to let the dog out of its carrier.
He comforts her after by saying that regulations are regulations, but So-eun isn't that bothered—how else is she going to learn if not through trial and error? Besides, her mother always told her that when you're scolded, it's because the person doing the scolding cares for you.
Won just shakes his head as he comments on her optimism, which he's mentioned positively before. So-eun brightens up and follows after him, "That was a compliment just now, right? Did you just give me a compliment?" Simmer down now.
After following up on a possible lead for Actress Gu, Hana gets a call from her old high school buddy who we've seen in multiple flashbacks, KANG NA-YOUNG. Though they haven't seen each other in almost five years, Hana gets a brief update on her life: Na-young cavalierly divorced her husband after three months of marriage, explaining simply that she did it because "I didn't know why I got married."
But Na-young quickly puts the kibosh on talking about her past, instead asking Hana if she keeps in touch with their old friends—she's ready to start a new life, after all. Something about Na-young strikes me as, I dunno, psychotic? Hana's comments about her in voiceover are much tamer, comparing Na-young's unpredictability to that of a bouncing ball.
Flash back to the evening of the group blind date, where Na-young had accused Hana of lying to her about Won—she clearly saw them go out on a date. She also accused her of conspiring with Won so that he'd pick her scrunchie instead of Na-young's.
Hana had maintained her innocence, so Na-young put it to the test by putting Hana and Won before God and a tape recorder. She'd grilled them both about whether Hana passed on her gift to Won, and whether he refused it because he and Hana were already dating.
Won ends up being the one to break the girls' bickering over who was truthful and who wasn't: "I… like someone else." He won't say who, but gives a pointed look to Hana before leaving. Hana and Na-young discussed who they thought he liked later, with neither of them guessing that it could be Hana.
In the present, Na-young reveals that she's becoming an insurance agent to be able to scope out rich men from poor, since they have to write down their income levels when filling out a form. When Hana expresses disapproval, Na-young just calls her uptight.
Hana tells Won about Na-young's reappearance at dinner that evening, even though he doesn't remember her until Hana mentions the church interrogation incident. After all, if Won hadn't said he liked someone else then, Na-young and her would've ceased to be friends.
But now that she's thinking of it, Hana asks him who he liked back then. When Won shrugs that he doesn't remember, Hana accuses him of keeping it a secret because it was probably a one-sided crush.
Won looks at her pointedly for a brief moment before defending that he isn't the type to have a one-sided crush—and has proof in the form of So-eun calling him after work. At first he tells So-eun that he's having dinner with a friend, but Hana seems to be repaying So-eun for calling Won "Oppa" when she says loud enough for her to hear, "Tell her to come over!"
She does, and Hana immediately eyes her up and down to size her up before putting on a bright, if not somewhat forced, smile. Whenever So-eun does something cute for Won, Hana seems to take a drink.
Similarly, when Won and Hana start to bicker about him eating green onions all their lives just because Hana hated them (when even he never liked them), So-eun takes a drink. By the end of the night she's drunk and has her head resting on Won's shoulder.
Since she's got some liquid courage in her, So-eun wonders if Hana doesn't have a boyfriend because she looks like the type who hold work and friendship above love. Hana seems to look at Won to back her up when she grits out, "Do I look that way?"
Won doesn't help her out, and So-eun continues, "Men find you to be the really difficult type, don't they?" She looks to Won to back her up, and he replies noncommittally. Finally Hana says in as sweet a tone as she can manage, "Well, isn't that better than looking too easy?" Oooh.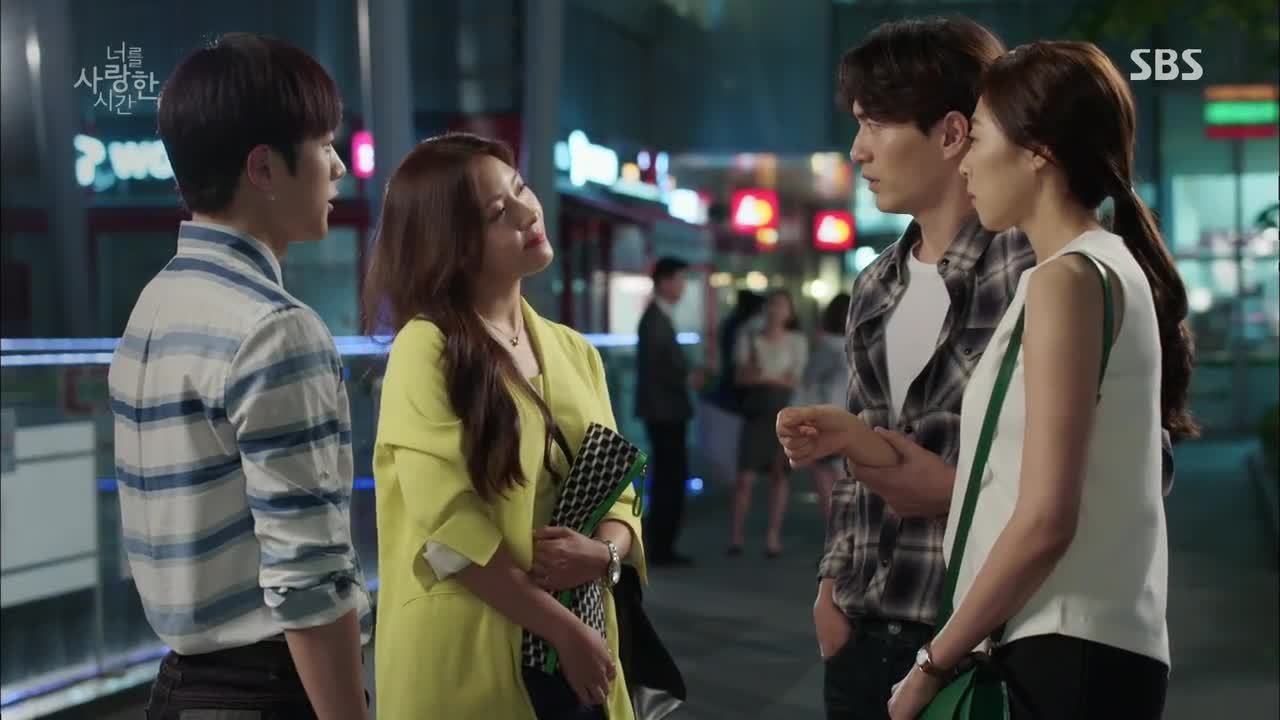 Afterward, Won has a drunk So-eun hanging on his arm that he needs to take home. He offers to come back for Hana after dropping her off, but Hana replies with a smile that she's already got someone to take her home.
Enter Sung-jae, causing Won to shoot a glance at Hana that she seems all-too-happy to meet. She's one-upping him and she knows it, but gets herself into a situation when So-eun asks if Sung-jae is her boyfriend and Sung-jae replies in the affirmative by taking Hana's hand in his.
Won shakes his head almost imperceptibly at Hana as So-eun comments on how handsome a couple they are. But she oversteps her boundaries when she accuses Hana of playing coy when she said she didn't have a boyfriend earlier, and Hana takes her to task her for it—that's the kind of talk reserved for much closer friends, is it not?
So-eun immediately backs down, and Sung-jae helps diffuse the situation by thanking So-eun for giving him an opportunity for Hana to call him, since he'd just been following her around like a puppy until now. Won comes as close to rolling his eyes as he can.
At least Hana apologizes to So-eun for being terse with her before leaving with Sung-jae, and Won sounds a bit pitiful calling out to Hana, "Call me when you get home!" Aww.
Sung-jae asks who Won is to Hana, being smart enough to guess that he was used to incite jealousy. Even though Hana defends that Won is just a friend, Sung-jae says it doesn't matter anyway. "If you call me, I'll run to you any time."
But someone watches the two of them part angrily—it's Hana's unfriendly coworker, who can't believe what she's seeing.
So-eun invites Won to have drinks in her front yard, which leads to a rather lavish house. (Does everyone in this show have inordinately nice houses?) She explains that she came to live with her grandma in middle school when her parents passed away, but that she grew up happily nonetheless.
When Won wonders if her grandmother also passed, So-eun just laughs that she's on vacation. However, she ends up inviting Won inside when he spills some makgulli on his jeans. Dun dun dun.
Later that night, Hana wonders if she wasn't too harsh to So-eun and calls Won—but when she hears So-eun near him and discovers that he's at her house, she bristles and just tells him to call her when he gets home. She's concerned enough about it that she puts her phone on the pillow next to her to wait for his call.
So-eun guesses that it's Hana who called, and an awkward silence passes before a sultry look overcomes her. So-eun sidles up to him seductively, running her fingers along his jaw and chest before pushing him toward the wall…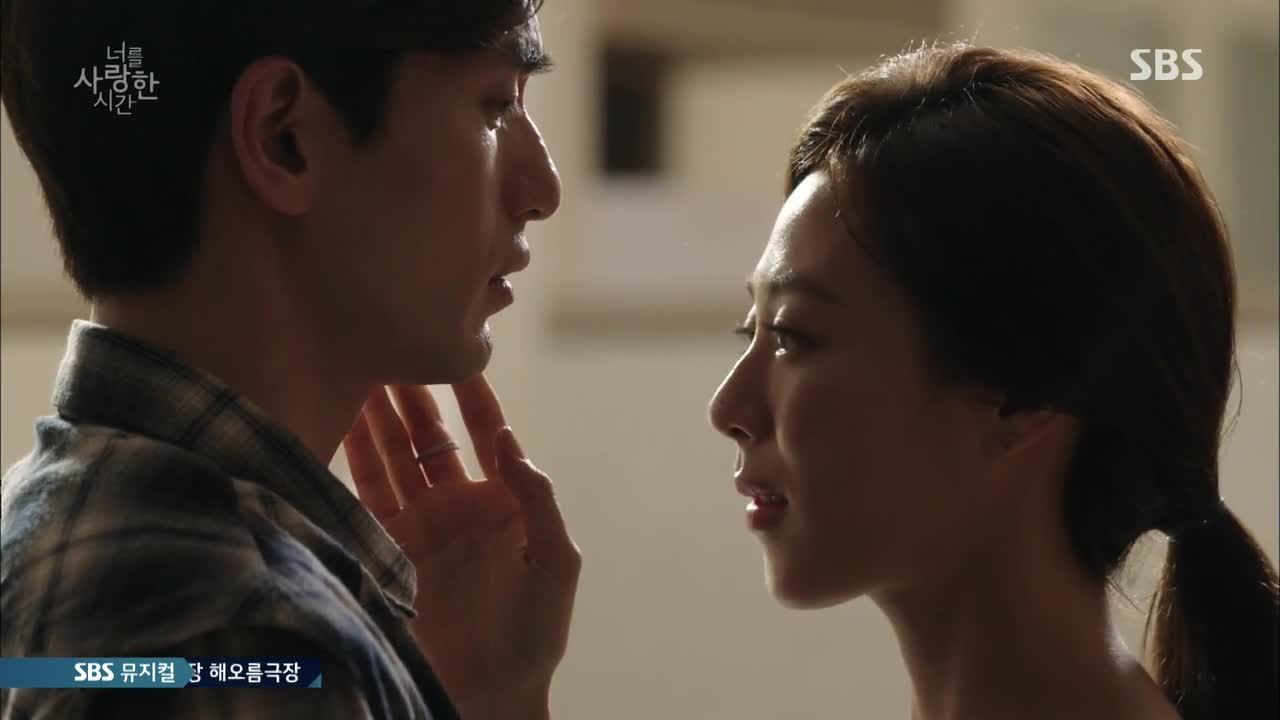 …But it was just a daydream on Won's part. He worries he must've drank too much and leaves, hesitating on whether to call Hana despite seeing her bedroom light still on. He eventually decides not to.
Hana's making some headway on arranging a meeting with the elusive Actress Gu, only to be stopped by Ho-joon, who says word has spread everywhere about her fooling around with the new intern.
Hana uses his full and formal name as she tells him to live his own life without worrying about others (translation: butt out). He has the gall to claim some authority to tell her what's what as her ex, but Hana doesn't stick around to hear it.
Instead, she has to overhear it from all the other female employees as they gossip about her. Hana fights back by being overly loud when telling Sung-jae that he'll be coming with her on a business trip to meet with Actress Gu tomorrow.
So-eun scores points with Mi-hyang by bringing her food that her idol Mir is sure to like, which she knows because a friend of hers works on variety shows. Her mission to integrate herself into Won's life whether he has a say in it or not is accomplished when Mi-hyang suggests that they switch to an unni/dongsaeng relationship, which will undoubtedly get her closer to Won.
When the subject of Hana is brought up, So-eun admits to Mi-hyang that she felt jealous at seeing how close the two of them are, but Mi-hyang tells her she has nothing to worry about—they've always been that way.
Won returns to his house from Hana's house with her little brother, who takes his report on So-eun back to his parents. She's pretty much perfect, Dae-bok argues, so they'll have a tough time trying to beat her by setting Hana up with Won. What gives them the idea that this'll work after so many years spent platonically anyway?
Mi-hyang asks Won about So-eun later, but when he opts to keep his love life private, her only advice to him is that he not lead her on if he doesn't plan to date her. It gives him pause when So-eun texts him to ask him out for dinner later, and he doesn't respond.
Sung-jae drops in on Hana as she's practicing the speech she'll give to Actress Gu about breaching her contract—if she can even manage to meet her face-to-face, that is. He helps her along by giving her information that Actress Gu will be walking the red carpet for a film festival, which may give them an opportunity.
In return for him agreeing to an unheard favor from Hana, Sung-jae suggests that they go see the sunrise over the beach if all goes well with Actress Gu tomorrow.
After chasing Won through a store for suggesting she get a much smaller bra than the one she'd already had her eyes on, Won takes issue with the idea that Hana will be going on an overnight trip with Sung-jae.
She's quick to bring up that he spent the night at So-eun's place (since he never called her to say he was home), but Won presses back that she needs to be more careful—she can't just fall for Sung-jae if all he's doing is tolerating her.
Hana takes issue with the fact that Won's been acting as though she's so lacking lately, and argues that she's not just an okay catch, but a great catch. Won vomits in his mouth a little as Hana goes on that love is simple… and he better get that five million won in bet money ready.
Won ends up eating with Hana's family that night, since her mother's prepared an undoubtedly expensive lobster dish just for him. Her parents couldn't be any more obvious about wanting Hana and Won together, enough to where they're practically selling themselves on how awesome they'll be as his in-laws—after all, they've been treating him like family since high school.
Even if Won realizes what they're doing, he still readily agrees with Mom that she's always been like a real mother to him. Dae-bok can't help but roll his eyes at his parents' antics, and Hana pulls a reluctant Won away from the lobster-laden table to take him upstairs. Her parents whoop like they're going to the make out closet at a party.
Hana complains that her parents still haven't given up on them even though it's been seventeen years, but when she turns around, she finds herself almost face to face (at her height more like face-to-chest) with Won. He breaks the bit of tension by being all, Well, I am pretty awesome.
He looks at one of her old photos and then its likeness in his house—only his version is hand drawn. But when So-eun texts him, he closes the sketchbook before replying.
Hana picks up Sung-jae for their work trip, and he asks her all the usual simple things she claimed she liked to be asked about, like what she ate. When she mentions that her breakfast was bread and milk, Sung-jae remembers what happened the last time she ate that combo, and scratches his finger along the seat to replicate the sound of a fart.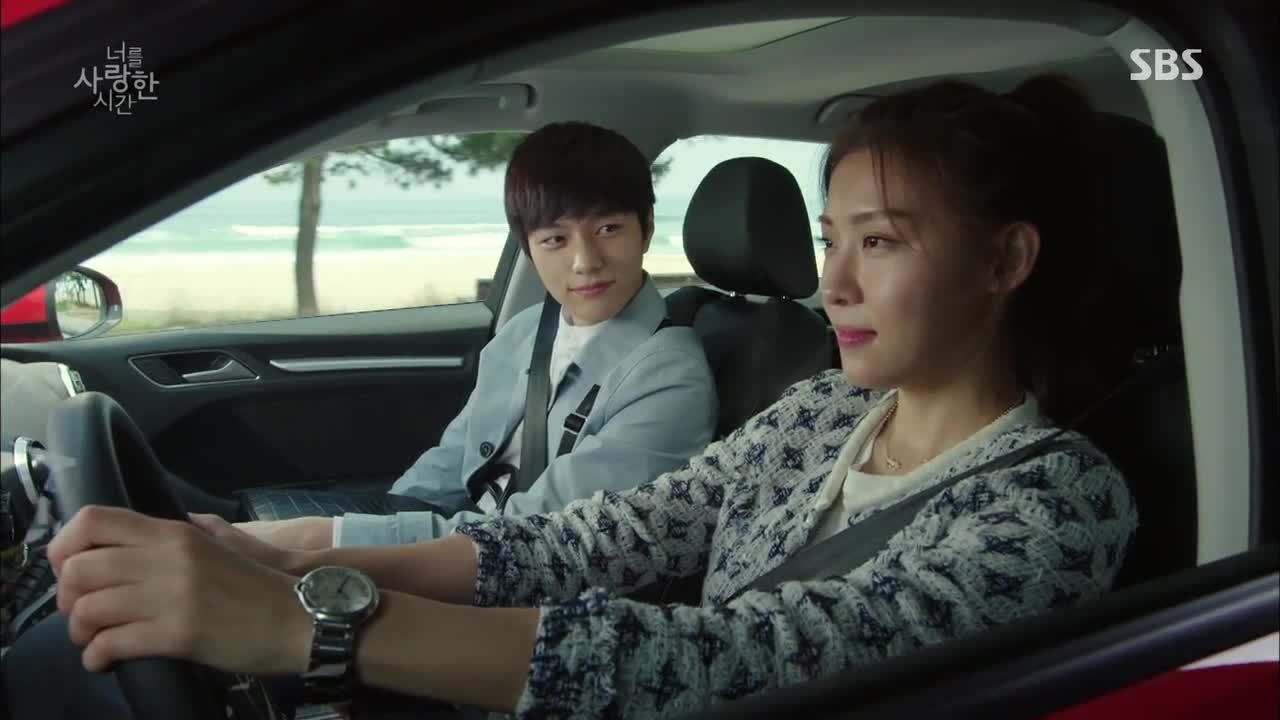 "Do you remember?" he asks teasingly. Fart. She claims she doesn't. "You really don't remember?" Fart, fart, fart. She grabs him by the throat and threatens to give him one if he keeps on the way he is, and he meekly bows his head in apology…
…But that's only how Hana wishes she could handle the situation. In reality she just asks him to stop, and he apologizes through laughter. "I'm really sorry. I'm sorry, Noona!" Aww. Who can stay mad at that?
At long last, Hana gets a meeting with Actress Gu (played by Shin Eun-kyung), who couldn't seem to care less that she's bowed out of her endorsement deal with Hana's company.
Hana tries to play hardball like she'd practiced, but when that backfires, she's ready with another solution: a dress and PPL shoe combo that she can wear to the red carpet of an upcoming film festival. That's the favor she asked Sung-jae for, and it works when the actress agrees to wear the shoes.
Now that the work is done, Hana and Sung-jae get to play the rest of the day. It's a montage of scenes from an ideal date that can only exist in the movies, but darn if it doesn't look like they're having all the fun.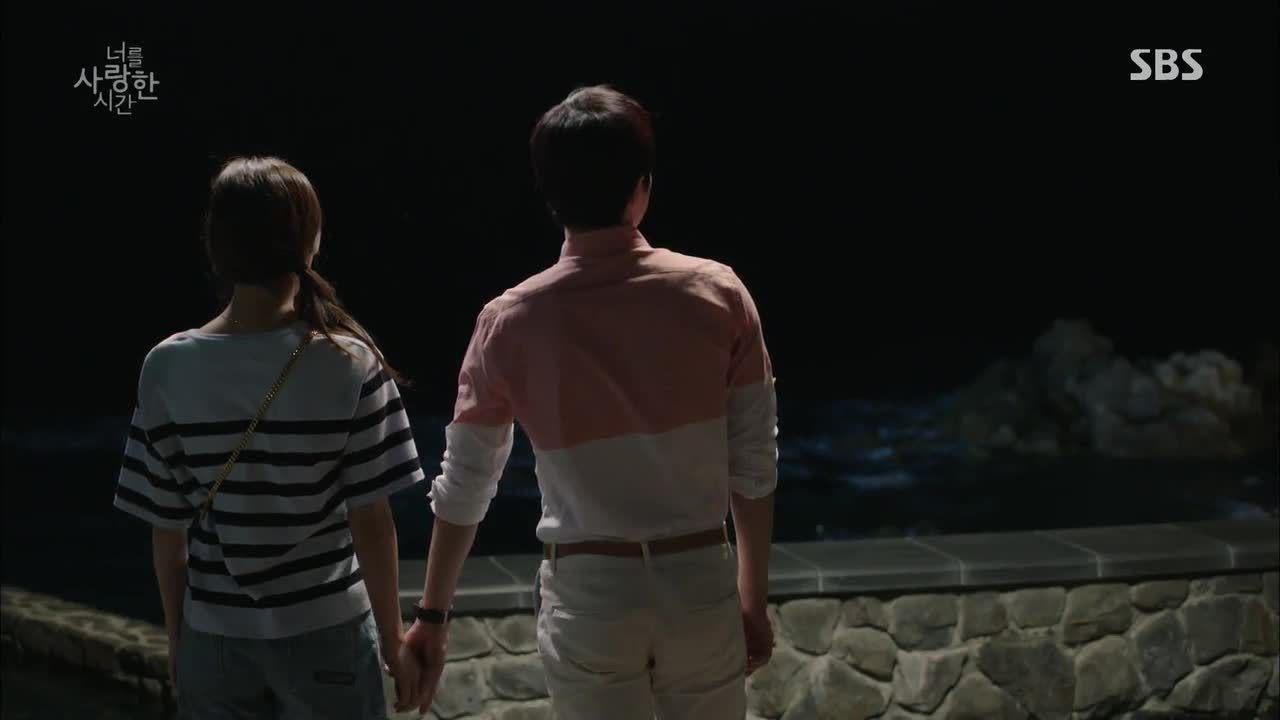 At the end of the day, Sung-jae takes Hana's hand in his as they overlook the waves crashing over the beach. Since the day went well, he reminds her, will she go to the beach with him tomorrow morning? Hana thinks briefly about Won's dating advice later that night, but still decides to join Sung-jae.
Speaking of Won, we find him cooking a meal for Mi-hyang and So-eun that reminds So-eun of the spaghetti she ate when she was first accepted into college. It's a bit of a strange thing to reminisce about, but it only makes Mi-hyang like her more—it must be a talent to be able to eat all those carbs and still have a body like Australian supermodel Miranda Kerr, she claims.
Hana gets dressed up that night to pay a visit to Sung-jae, and ends up just walking into his hotel room when a staff member leaves it open. She overhears him having a phone conversation with someone whose hospital bills he's promising to pay for after he becomes a full-time employee.
"I'm getting close to the Team Leader," he tells the mystery person. "She'll definitely take care of me. Don't worry, I'll make sure it happens—…" He cuts himself off when he turns around to see Hana standing there. Oh no.
Hana recovers from her shock quickly enough to defend herself: "How can you be so certain that we're close? Did I seem like a woman who would take care of you if I became close to you?" Sung-jae tries to step in, but there's no room.
"By smiling and doing me favors, the thing you wanted to gain by using someone's heart was just a full-time position?" she adds a little incredulously. "How urgent must your situation be? How low did you have to be to act like this?"
Sung-jae returns that no one would know as well as her—she knew what it was to feel low when her boyfriend left her for a hoobae. "Weren't you happy when I appeared?" he counters. "How urgent must it have been for you to hold my hand so easily—…"
She stops him there. And as for seeing the sunrise on the beach, she won't be joining him.
Hana's much less composed as she leaves, unable to deny to herself that she thought those moments when Sung-jae treated her well were sincere. And what she can't stand more than the idea that all those moments were fake is the idea that she let herself get swept up in them. She drops to her knees then, sobbing.
So-eun manipulates Won into promising to cook her another meal before he's pulled away from the table when Hana calls. Mi-hyang reassures So-eun that they're just close and not to take it seriously, but it's obvious by Won's stance and voice that he's worried about Hana.
"You were right," a tearful Hana tells Won. "I shouldn't have overreacted. Those moments that made my heart race… I thought I was at an age where I knew that they don't amount to much. Like an idiot, I forgot about that. All that talk about how I felt with someone saving and protecting me… I guess I was just desperate to be loved like that."
If Won speaks past asking her where she is, his voice isn't heard as Hana continues on about how she no longer has confidence in herself. She ends up on a beach with tear-streaked mascara, but even that pity party gets rained out. Hana has to watch as all the couples take shelter while she's left alone and miserable.
Suddenly, she finds herself under some sort of cover—it's Won, getting soaked himself as he holds his jacket over Hana's head. "I found you, Oh Hana," he says with his trademark smile.
He pulls her closer and warns her that she better not get sick after being out in the rain, or she'll really get it from him. He grins then, and even Hana can't resist a small smile.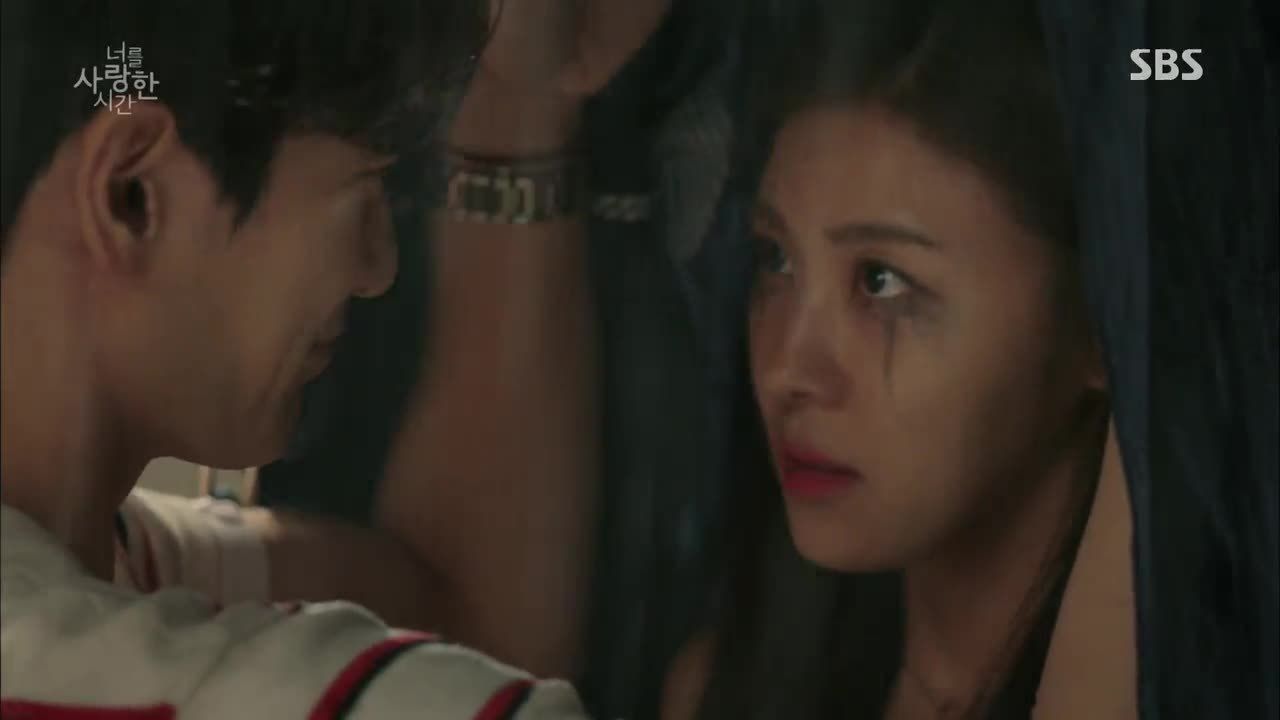 COMMENTS
And that's what friends are for. Hana's had a pretty rough time with relationships as of late, so it goes without saying that this most recent development with Sung-jae would hit her as hard as it did. Even without having her ex-boyfriend leave her abruptly and uncaringly for his other girlfriend, finding out that the person she'd decided to open her heart to was just manipulating her for a job would be enough to send anyone into mascara-streaking territory.
It doesn't help that Hana's having to fight to earn her keep at work every day, and that she was already the subject of gossip because of Ho-joon leaving her to marry Min-ji. Though that's the kind of scoop that would spread through an office like wildfire, it's somewhat disconcerting that Hana's bearing the brunt of the shame when she wasn't the one who cheated or even the one who got pregnant out of wedlock with a cheater. She was the one who was tricked, so to see her be made a pariah when Ho-joon and his new wife are practically exalted either says everything about modern society or nothing at all.
Her efforts to try and change how others perceive her were then made much more integral to her existence not just on a personal level, but on a professional one as well. This whole bizarre idea that she "lost" her man the same way she "lost" Actress Gu's endorsement put extra pressure on Hana to prove herself, as if doing so would change her standing around the company water cooler. But as important as that was to her, she was willing to put her already dwindling reputation on the line for what she felt mattered to her—which, in this case, was Sung-jae.
But it's good to see that despite her somewhat bumbling nature, Hana possesses enough shrewd business sense to prove that she's earned her title at the office, even if no one there seems to respect it. Unfortunately for her, what happened with Sung-jae didn't happen in a vacuum, and if she thought they were the talk of the office before… well, if work didn't already suck for her, Hana's got some dark days lying ahead.
Won still remains something of a mystery, though there's a delineation to be made between being somewhat of a mystery and being a frustratingly opaque cipher. He falls on the good end of that spectrum with what little has been revealed of his past, but more and more it seems like his family is left out of any discussion deliberately. It makes me wonder—especially with his cousin mentioning that Won learned to cook for himself from a young age this episode—whether Won's presumably fractured family life is what caused his "I'll never love you" proclamations toward Hana. Because if whatever this is isn't love, then I don't know what is.

RELATED POSTS
Tags: featured, Ha Ji-won, Lee Jin-wook, The Time I've Loved You