Yoo Ah-in and Song Kang-ho's tragic paternal strife in Sado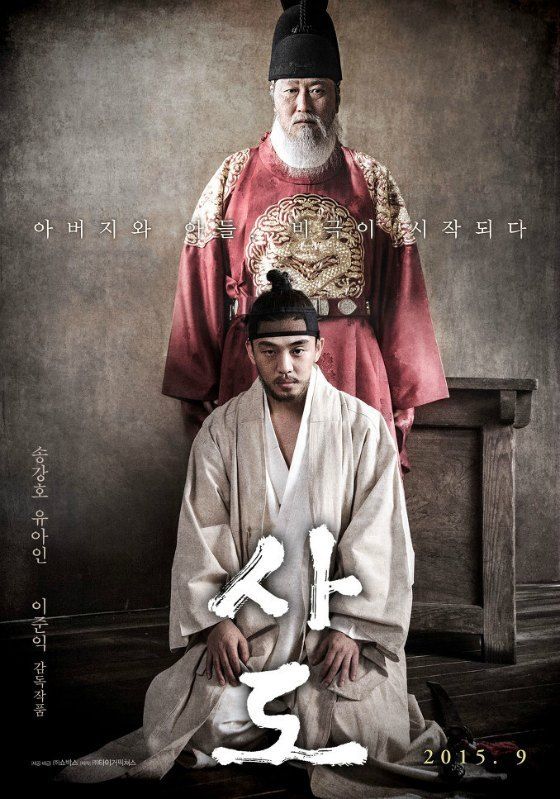 The story of Crown Prince Sado never fails to get a visceral reaction out of me, no matter how many times it's told and retold in film and television. Granted, last year's drama rendition of Joseon's most tragic father-son story — SBS's Secret Door with Lee Je-hoon and Han Seok-kyu — was a disappointment on many fronts. (Still. So. Mad. At. You. Show.) But that also makes me eager to have the movie Sado deliver on all of the epic tragedy that Secret Door couldn't manage to do.
The first teaser and poster are out for the newest sageuk from director Lee Jun-ik (The King and the Clown), which stars Song Kang-ho (The Attorney) as King Yeongjo, the 21st king of Joseon who reigned for the better part of the 18th century, and Yoo Ah-in (Secret Love Affair) as his son Crown Prince Sado who was sentenced to death by his own father. The movie also stars Moon Geun-young (Goddes of Fire Jung-yi) as Sado's wife Lady Hyegyeong, and So Ji-sub (Master's Sun) cameos as their son King Jeongjo.
Sado's death will likely forever remain a mystery, which is why it's so often the subject of drama and film — he was a son who could never please his father and was, by many accounts, driven mad by it. There are endless theories about the death being a political power play, and lingering doubts over whether Sado conspired to kill his father. In the end Yeongjo ordered his 27-year-old son to climb into a rice chest, in which he died a gruesome death that took eight days.
The movie doesn't posit a specific conspiracy theory or offer a twist on the classic story (at least in promotional descriptions), and plans to focus on the tragedy of historical events. There's really so much pathos in the story as it is that there's no need to look elsewhere. The synopsis is simple: "Yeongjo, a father who had to be a king at all times. Sado, a crown prince who wanted to be a son for just one moment. A story about the most tragic family history ever recorded."
The teaser opens on Yeongjo posthumously naming his son Sado Seja, which means "Prince of Mournful Thoughts." Yeongjo says that this isn't a national matter but a family one, and he reasons that as the head of a household, he is punishing someone who is trying to kill his father. Sado cries, "Since when have you ever thought of me as the crown prince, or as your son?!" Caption: "Father and son, conflicting fates." And as Yeongjo chooses to lock his son in the rice chest to die, he simply says, "This is our fate." I can't wait to see these two actors face off, and for Yoo Ah-in to make me cry. *readies box of tissues*
Sado releases in theaters this September.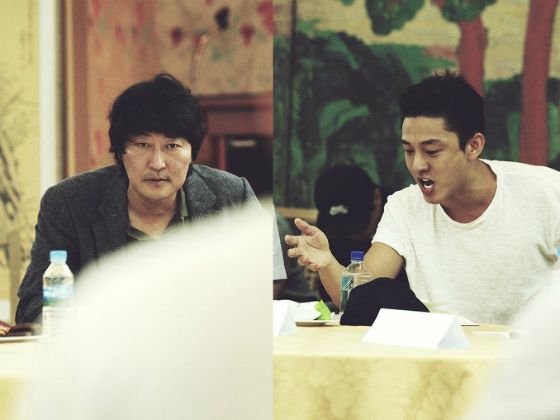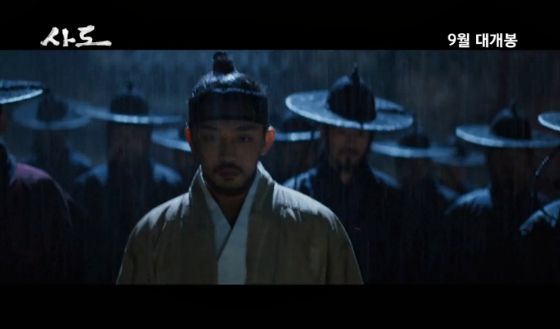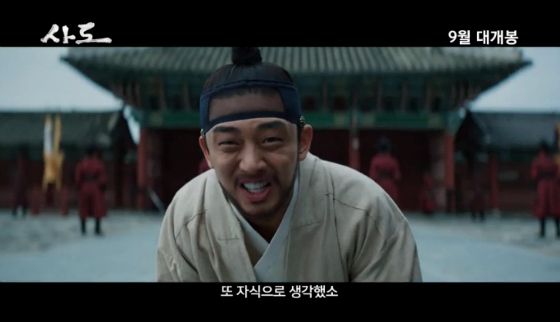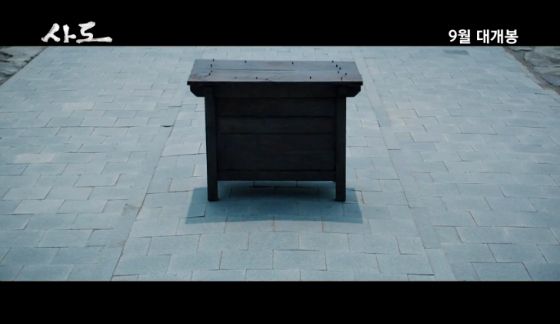 Via Enews24
RELATED POSTS
Tags: Song Kang-ho, Yoo Ah-in