Dramabeans exclusive: Interview with City Hunter, Doctor Stranger PD Jin Hyuk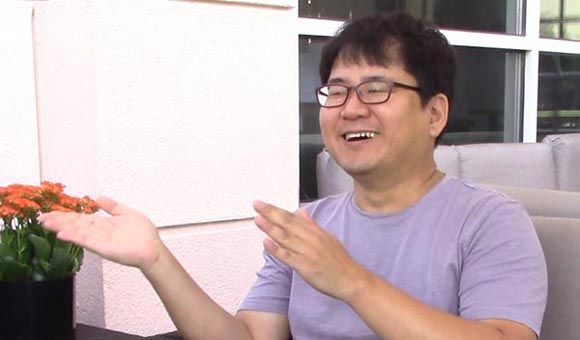 We've got a special treat for you guys today, and are excited to present to you our very own exclusive interview with one of dramaland's hitmaker directors, PD Jin Hyuk, whom you may know from his string of popular dramas like Brilliant Legacy, Prosecutor Princess, City Hunter, Master's Sun, and Doctor Stranger. I know, so many of our favorites!
As you may know, PD Jin was recently in LA to speak as a featured guest at KCON 2015. We were fortunate to hear his panel, and honored when he graciously agreed to an interview. We'd heard great things about him, and can now confirm firsthand that he's as lovely, friendly, and thoughtful as we'd heard.
You probably don't need us to tell you how much girlfriday and I geeked out to get to pick the brains of a famous PD (City Hunterrrrrrr!) and ask questions we'd always wanted to ask, from what it's like working in the drama-making system to specific questions about characters and dramas and sequel opportunities.
We asked PD Jin about whether he knew about international response to his dramas and if he read much, and he explained that he didn't know that sites like Dramabeans existed but that he'd be sure to read up on it. And we'll be sure to send him this post, so if you have questions, comments, or just plain love to send his way, please do! (He reads English, so no problems there.)
Without further ado, let's just dive right in:
RELATED POSTS
Tags: City Hunter, Doctor Stranger, Dramabeans exclusive, featured, interviews, Jin Hyuk, Master's Sun