Hidden Identity: Episode 14
The Ghost's identity is revealed, but instead of focusing on trying to catch him, the team has more important things on their mind — such as saving Tae-in. Again. The clock is ticking as the virus starts to take hold, but the only person who can give the Investigative 5 Unit any information about Tae-in's whereabouts is the last person Min-joo wants to see again — her father.
EPISODE 14 RECAP
Tae-in staggers to the street where he attempts to flag down any passing car for help, but instead he's met by Director Choi, Chief Han, and the masked man (sans mask). He suddenly realizes what we already know: Director Choi is the Ghost.
A very dazed Investigative 5 Unit regroups at headquarters as they try to make sense of this new discovery. Tae-pyung wonders how Director Choi can be the Ghost when he was one of the men targeted for In-kyung's attempt at poisoned-wine assassination, but Duk-hoo points out that he probably included himself on that guest-list to make sure they'd be thrown off the scent. And it worked, since they stopped suspecting him after that.
Min-joo still thinks it doesn't make sense that someone with such a major criminal background as the Ghost could be promoted so far up the chain in the NIS, but clearly there's still more to the story that they (and we) don't know.
The important thing to focus right now is Tae-in — time is quickly running out. Jang spots Gun-woo looking all broody and serious, and he warns Gun-woo that they have be rational, not emotional, as they try to find clues to Tae-in's location (and possibly evidence that Director Choi is the Ghost).
In an abandoned hospital, Tae-in is strapped to a hospital bed and quarantined. Director Choi watches him through one of the windows on the doors. In order to keep his distance and avoid contamination, he speaks to Tae-in through the intercom, telling him that it's true — he's the Ghost.
It all comes back to that file the Ghost stole — the one that showed the NIS murdered the Chinese nuclear physicists back in the 1970's so that the bomb they were creating would never be discovered. But that wasn't the whole story: in order to cover up the incident so the Chinese government wouldn't retaliate, the NIS declared the five agents who killed the nuclear physicists to be traitors. Those agents were then killed by their fellow agents — all except for one.
The one agent that survived was Jung In-chul, and the agent assigned to kill him was none other than Director Choi himself, back when he was just an agent.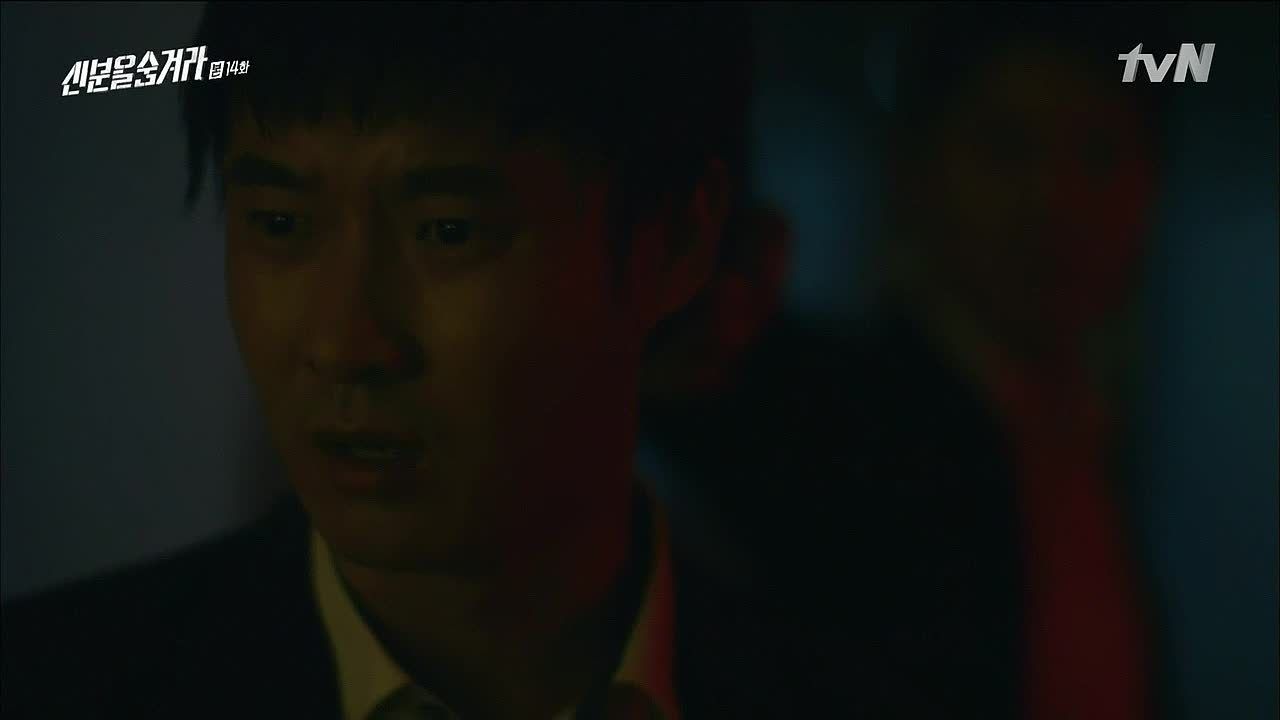 Director Choi had believed that Jung In-chul was truly a traitor to his country, but as he held a gun to Choi's head, Jung In-chul told him that there is more to the story, and he would be the one to reveal it to the world. He managed to escape, leaving behind a floppy disk of evidence.
Director Choi reminds Tae-in that he knows the rest — how Jung In-chul was lured out of hiding by the agents holding his wife hostage and then was shot in the chest. Tae-in points out that Jung In-chul didn't survive the gun shot — In-chul is most definitely dead.
But Director Choi passionately points out that In-chul isn't truly "dead," because so long as they remember him and his beliefs, he still lives on. The Ghost will never die.
Tae-in sneers at Director Choi's high'n'mighty philosophy, reminding him he's just an agent who kills innocent people. Sighing, Director Choi agrees that he might be crazy, but the world who can't see the truth is even crazier. He adds that he would have liked Tae-in to join their side, but they were on different paths since the beginning.
Back at Investigative 5 Unit headquarters, Tae-pyung finds something that could be useful. He has Duk-hoo pull up the footage from the meeting with In-kyung, pointing out that there's an empty chair. Someone else should have been there: Chairman Lee.
They pull up the footage of Chairman Lee talking to Director Choi at the fundraiser, and Tae-pyung reminds them that they lost track of Chairman Lee after this.
Even though they don't know what the two men were discussing, it seems evident that there's a connection between the them. Min-joo looks a little uncomfortable at this assertion, but she stays silent.
Speak of the devil (er, Ghost?): Chairman Lee is on the phone with Director Choi, and he's none too happy to find out that Director Choi lost Yoo Jin-woo (the biochemist) in the first place, even though Director Choi reassures Chairman Lee that they got him back.
There's no love here, because even though their conversation sounds polite on paper, underneath it all is a passive-egressive "I don't think you're capable enough" message. They irritate each other to such a degree that, after they hang up, Director Choi is wondering if they find a way to work around "that disgusting capitalist pig."
Chairman Lee is all set to send his own men on a mission, declaring that a hunting dog may be killed after the hunt is over, but a crazy dog who growls at his master can be killed before the hunt. I get the feeling that Director Choi is the crazy dog and Chairman Lee is the master.
Investigative 5 Unit has discovered Chairman Lee's recently acquired pharmaceutical company, and Jang surmises that the virus will be distributed from there, which means Chairman Lee will soon likely be raking in the cash. But that's not all — this kind of virus could kick off a massive arms race, so Chairman Lee would also gain power over the military.
The guys notice that Min-joo isn't around, and the ever-discerning Tae-pyung asks Jang what exactly is the relationship between her and Chairman Lee. Jang hesitates for a moment, then tells them that Chairman Lee is her father.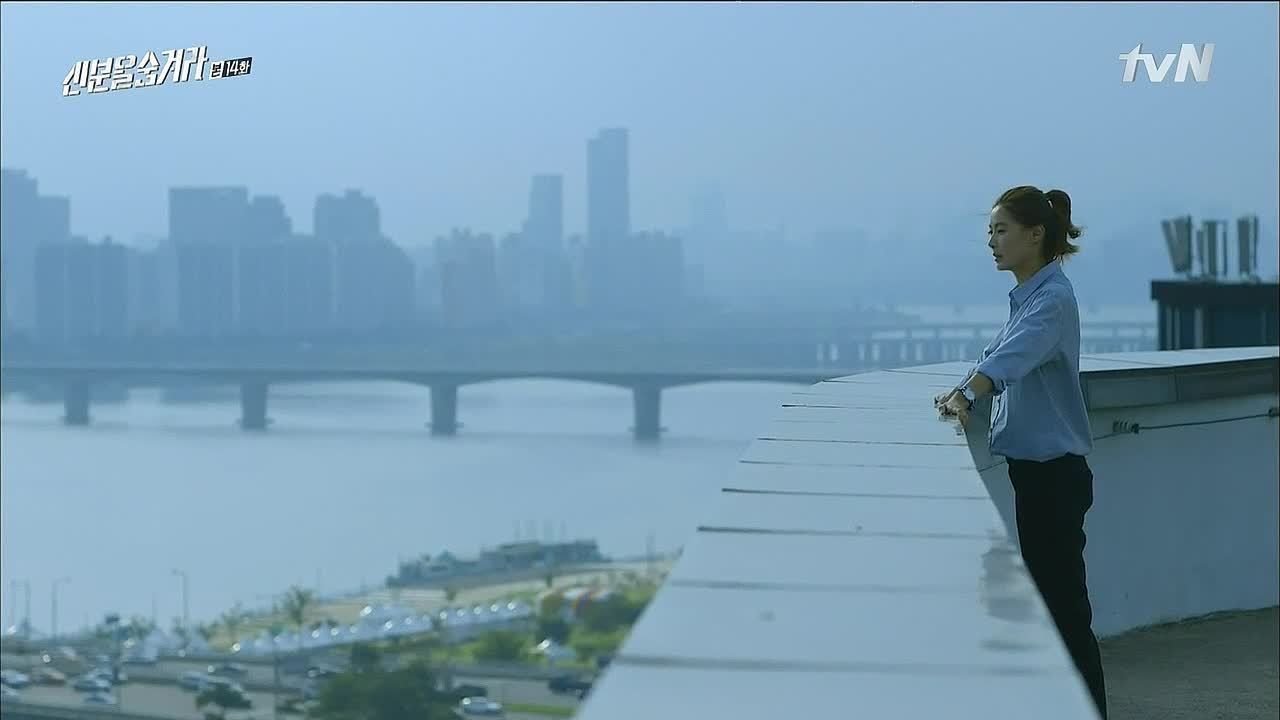 Meanwhile, Min-joo has stepped outside to the solitude of the rooftop, and she remembers when she and her father stood over her mother's fresh grave. Angry and grieving, the young Min-joo yelled at her father, telling him she'll never forgive him.
Back inside the headquarters, Jang quietly tells the rest of the team that as a teenager, Min-joo came to him with files showing her father's corruption, but they were unable to get any hard evidence, so the charges were dropped.
However, she then had no where to go, and since they weren't able to arrest her father, they could at least fulfill her other request to give her a new identity and a new life. That's when she changed her name from Lee Min-joo to Jang Min-joo, and joined the police force. Tae-pyung wonders what, exactly, would cause young Min-joo to take such actions against her father?
Jang finds Min-joo on the rooftop of solitude, and he updates her on the fact that Chairman Lee is somehow related to the Ghost. She's not exactly shocked by this news. Jang continues, pointing out that the evidence connecting the men is likely at Chairman Lee's highly secure office, and that they won't exactly be able to break in with their usual tricks and disguises.
She knows what he's getting at, and reassures him that she'll take care of it. He apologizes, knowing it's not easy for her. But ever since her mother died, she's never thought of him as a father. It'll be just another job to her.
They set the plan in motion by making it appear "Lee" Min-joo has returned to Korea after living overseas for twelve years and Gun-woo, as back-up, to play her fiancé. That would totally be a set-up for rom-com hi-jinx in another show, but in this show, everyone just looks worried for Min-joo's upcoming face-to-face meeting with her father. Jang reminds them to stay focused on their goal to find out Tae-in's location.
Yoo Jin-woo studies the virus while the masked man (who, again, isn't masked, but for the sake of clarity, let's just keep calling him that) watches him. The biochemist warns the masked man that they'll regret this, but the man just growls at him to shut up and keep working. They all have to die someday.
Besides, Yoo Jin-woo shouldn't forget that they're holding his wife and child hostage. It's not original since it seems everyone's wife and child has been held hostage in this show, but I guess it's effective, because Yoo Jin-woo focuses on his work.
Chairman Lee asks about the new virus they're creating, named VD108 (not to be confused with VD107, the virus that everyone had tried to keep from being captured many episodes ago). His assistant reassures him that the virus will be modified in Tae-in's body within the next 48 hours.
Just then, Chairman Lee gets word that "Lee" Min-joo arrived in Korea. He seems a little dazed as he tells his security team to track her.
Min-joo and her "fiancé" settle into the hotel room, waiting to be contacted by Chairman Lee. Gun-woo is showing his sensitive side as thanks her for doing this for "Tae-in sunbae," then quietly apologizes that Min-joo has to endure facing her father again. But she's focused on the mission, and brightly tells him to put on his suit — she has someone she wants him to meet.
It's her mother, or, to be precise, her mother's grave. As Min-joo sets down a bouquet of flowers, her father arrives. He says he's relieved — he thought he wouldn't recognize her, but she looks just the same. Ooooh, when Gun-woo asks who it is, Min-joo cooly says it's just someone she used to know. Ouch.
Gun-woo and Chairman Lee's assistant step aside to give them some privacy, and Chairman Lee begs Min-joo to say something. Anything. Just like she used to. But Min-joo stays silent until Chairman Lee quietly says he's sorry. "For what?" she asks. There's no longer anything there for her to forgive.
He wonders if she really has to be like this, and she gives a mirthless smile, saying it's funny — she was thinking the same thing about him. Back then, did he really have to treat them that way?
A flashback shows teenaged Min-joo tied up and held hostage as she watches her mother die as she bleeds out from a knife wound. Chairmen Lee's men barge in and take out the men holding them hostage, and Chairman Lee soon follows, his eyes widening in shock as he sees his daughter and dead wife. Teenage Min-joo glares at him, pure hatred on her face.
Back in the present, Chairman Lee asks Min-joo to stop by and see him before she leaves. But she coldly tells him she doubts that will happen, then walks away.
In the hotel room, Min-joo is lost in her thoughts as she stands in the bathroom, having seemingly forgotten she turned on the sink tap to wash her hands. But she suddenly snaps herself out of her reverie, putting on an extra cheerful face as she enters the room, chattering at the silent Gun-woo waiting for her.
He's not falling for her façade and tells her that she doesn't need to pretend with him. Even so, she still tries to act detachedly upbeat as she tells him why Lee Min-joo has been living as Jang Min-joo for the past twelve years. Back then, there was a rivalry between her father and another man who also wanted to become chairman of the corporation, and at one point, the other man was so desperate to gain the upper-hand that he had Min-joo and her mother kidnapped.
That's not the worst of it, though — her father decided to become the chairman instead of saving his family. Min-joo says she's thought over and over how her father could have made such a decision, but she just can't understand it. Overcome with angry emotion as she remembers that day, she crushes her bottle of water that in her hand.
Gun-woo: "Even so, you still care about him, don't you?" He takes the water bottle from her and pops it back into shape. If only a person's heart was like trash so we could throw it away so easily. He hands the bottle back to her, telling her she can choose to throw it away or do whatever she wishes with it. I have a feeling he's not just talking about the bottle.
Over at the abandoned hospital, the virus's symptoms have begun to show in Tae-in. He writhes in pain as he bleeds from his mouth, and Director Choi fetches Yoo Jin-woo, who's dressed from head-to-toe in protective gear as he enters Tae-in's room. He takes a sample of Tae-in's blood. It's much more dramatic than it sounds, especially with Tae-in near tears as he cries out in agony.
Min-joo arrives at Chairman Lee's company, and his assistant says that, for security purposes, she'll need to turn in her phone. However, Gun-woo can keep his, because the chairman only wants to meet with Min-joo. Gun-woo waits outside as Min-joo enters Chairman Lee's office.
He greets her warmly, or as warmly as he can, and she sits stiffly on the edge of one his chairs. He tries to strike up conversation, but she shifts uneasily, and when he asks if she would like something to drink, she spots the whiskey sitting on his desk, saying she could use some alcohol. I can't blame her.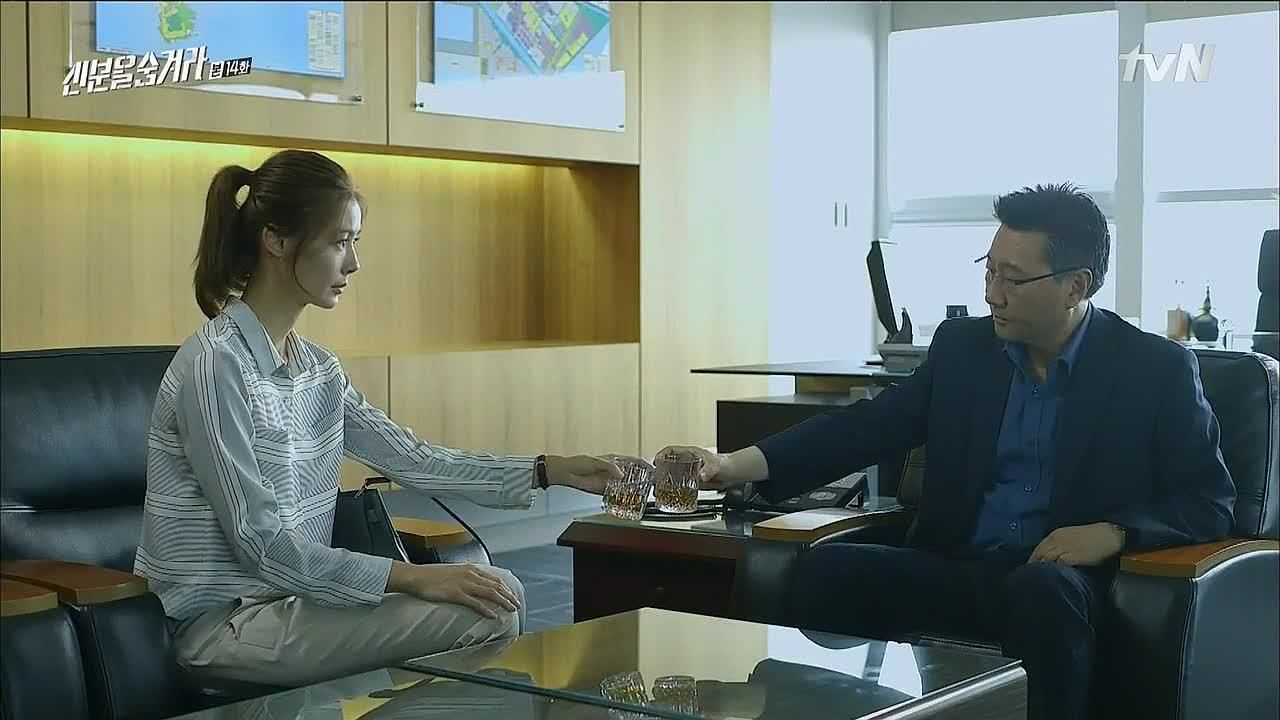 But she offers to get it for them — since this could very well be the last time they see each other, he should at least be served by her once. She pours both of them a glass and she eyes him carefully as he gulps his down. In a tone of desperation, Min-joo asks if he still considers her to be his daughter, and he reassures her that she'll always be his daughter and he'll always be her father.
If that's the case, then she begs him to tell her the truth — does he know where Tae-in is? He looks at her in surprise: "Who?" Shaking his head slightly, he repeats that he has no idea what she's talking about. It's the first time he's heard that name.
Sighing, Min-joo sets down her glass of whiskey, saying it's a relief that she threw it away. Chairman Lee doesn't understand what she means, but she tells him with determination that it's time that they end this. He starts to ask what she's talking about, but it turns out Min-joo drugged his whiskey, and he's soon knocked out.
In the lobby of Chairman Lee's building, Tae-pyung kicks up a fuss, distracting the guards so that Jang walks in unnoticed. Jang doesn't get too far until he's stopped by Chairman Lee's assistant, who smugly asks if Jang has a warrant, and if not, he'll have to leave. Jang cheerfully reassures the assistant he's sure they'll meet again soon.
Min-joo is crouched before her father's safe, trying to guess what his password might be, guessing wrong until she realizes that he still uses her birthday as his password. She finds a file that shows the work orders to build the facility for the virus — which also list the address where they originated. They have a lead on Tae-in's whereabouts.
She retrieves her phone from the receptionist, letting her know that her father doesn't wish to be disturbed any time soon. She casually starts to leave the building but Chairman Lee's assistant finds it suspicious that the chairman doesn't want to be disturbed. He opens the door and finds the passed out chairman.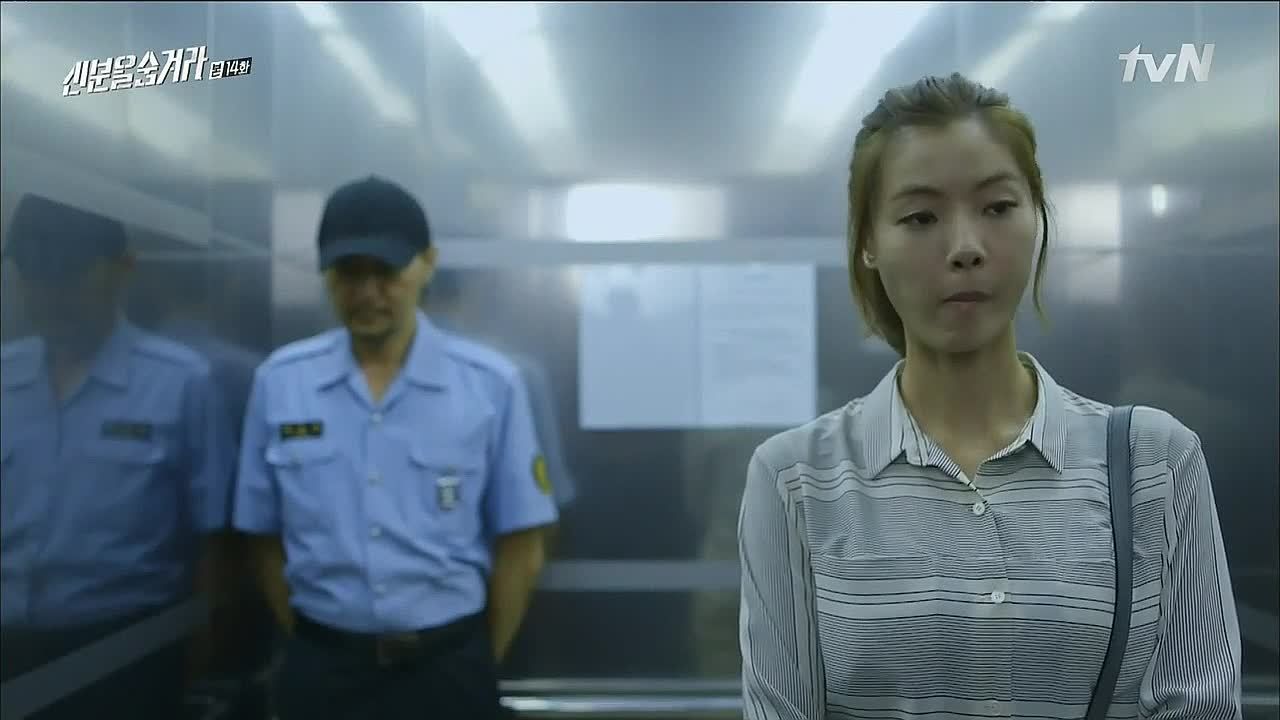 Min-joo gets on a crowded elevator to go down to the parking garage, but after nearly everyone gets off at the ground floor, there's only one person left other than Min-joo — Chief Han disguised as a security officer. Oh no! She spots him in the reflection of the elevator's shiny surface, so maybe there's still some hope.
Gun-woo is waiting for her, but he gets an elevator surprise of his own — the masked man. Both men immediately start fighting each other, but Gun-woo is knocked to the ground, and surrenders when Min-joo emerges from the elevator with Chief Han's gun pointed at her back.
Chairman Lee and his assistant watch the security footage, and, oh hey, the masked man has a name! Ma Sang-ho! Chairman Lee is surprised to see Ma Sang-ho and Chief Han escorting Min-joo and Gun-woo by gun-point, and his assistant says he believes it was ordered by Director Choi.
Jang and the rest of the team are in a flurry to figure out what happened to Min-joo and Gun-woo, but Duk-hoo lost contact with both of them. This is not good.
Chairman Lee gets Director Choi on the phone, and he smugly tells the chairman that his daughter is actually an undercover police officer, which explains why she only bothered to contact him now. The chairman reassures Director Choi that he'll handle it, but Director Choi doesn't believe he'll be able to stay rational where his daughter is concerned.
They agree to meet, since this isn't the kind of conversation one can have over the phone. As soon as Director Choi hangs up, he says it's hard to make a choice over your own blood, and he looks down to where Gun-woo and Min-joo are tied up on the floor. Chairman Lee gets his "dog hunting" men ready for action.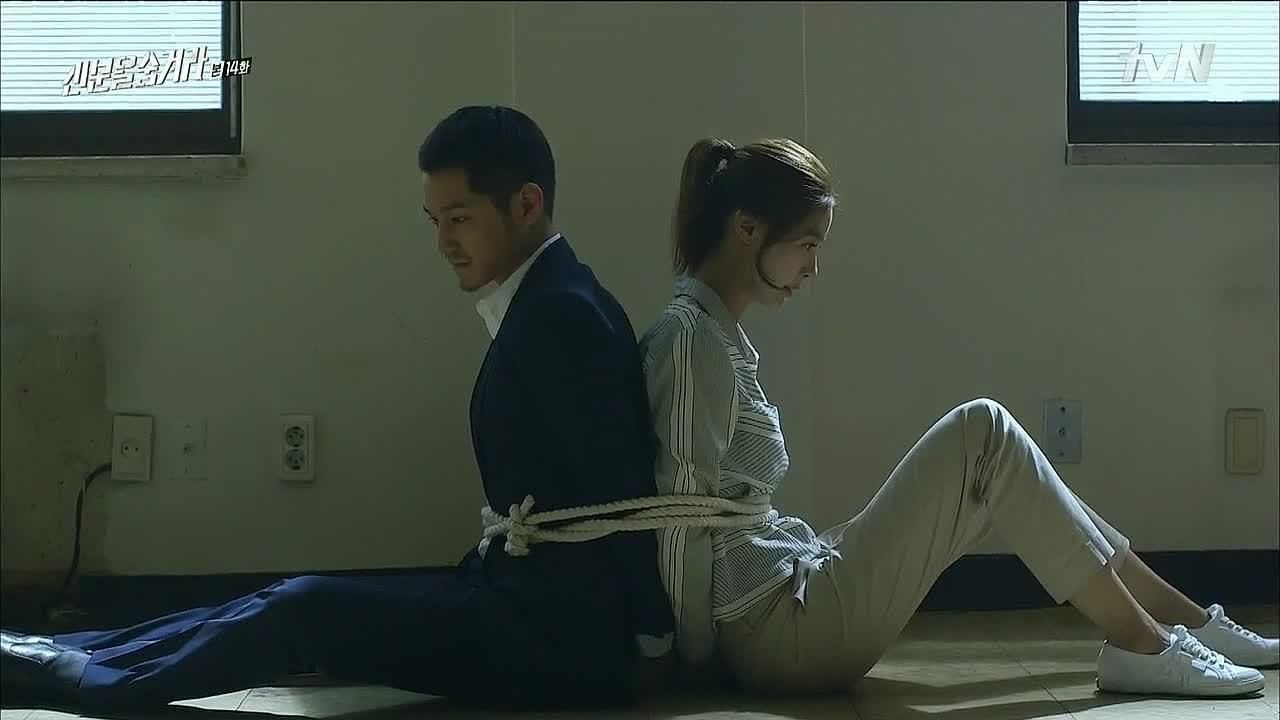 As they sit tied up back-to-back, Gun-woo tells Min-joo not to worry — no matter what, she's the chairman's daughter. So long as they need him, they can't hurt her. But she says that he might be the bigger problem instead of Director Choi. After all, he's been in this situation before, and we all know what decision he made then.
Tae-pyung is carefully tailing Chairman Lee's car, but something feels wrong. They've just been driving around in circles, so he screeches to a halt in front of the car, waving his police badge and demanding to look in the car. It's empty except for the driver — they've been tricked.
At an abandoned building (because where else do bad guys meet?), Director Choi and Chairman Lee face off. The chairman demands to see his daughter, and Chief Han orders the men to bring her — but Gun-woo stays behind, forced to stay put by a gun pointed at his head.
Min-joo looks genuinely surprised (and perhaps a little emotional?) to see her father standing there. Chairman Lee reassures her that he won't allow this to happen again. Everyone else has shifty eyes — there's something else brewing, isn't there?
Director Choi is disappointed with Chairman Lee. How can he trust him if the chairman isn't able to separate his business from his personal life? But Chairman Lee points out that, with his money, he could just buy a new director. Director Choi points out that money isn't the only thing that can motivate people — there's also the force of will or belief or loyalty, something Chairman Lee doesn't have.
Chairman Lee thinks Director Choi is talking nonsense, reassuring him that in order to get where he is now, he's got enough blood on his hands. At that point, Chairman Lee's men leap out and aim their guns at Director Choi's men, who also pull their guns. But with a nod, Director Choi orders his men to stand down.
Once again, Chairman Lee reminds Director Choi that he has the upper hand — he knows where Yoo Jin-woo is and, even though it would be inconvenient, he can easily have the director replaced with someone easier to work with. The director should have just stayed a hunting dog instead of going crazy, trying to bite his owner.
But Director Choi just smiles, asking the chairman what he's going to do. Chairman Lee orders his assistant to come closer and aim his gun at Director Choi, but the director reminds the chairman that there are more important things than money.
Chairman Lee orders his assistant to shoot Director Choi, but when his assistant doesn't move, he gets angry, yelling at him to just shoot! The assistant turns to aim the gun at Chairman Lee, and all of the chairman's men also turn to aim their guns at him, too. His duty as a chairman ends here.
No one else seems surprised at this turn of events except for Min-joo, who looks actually concerned for her father. Astonished, Chairman Lee asks how he could do this, but Director Choi reassures him that the assistant has been working as a spy for them.
Now that they have virus VD108, Chairman Lee is no longer needed. Director Choi chuckles as he asks if the chairman thinks he can win his assistant's heart with just money.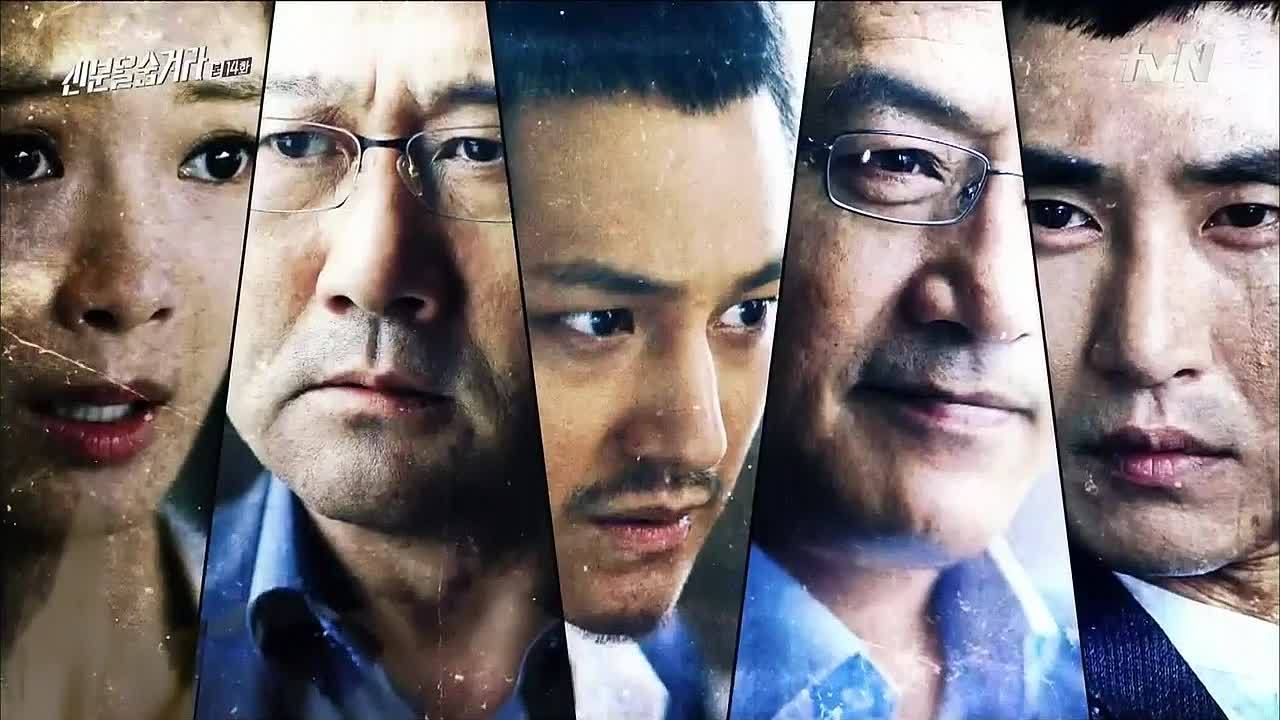 COMMENTS
I'll admit this wasn't my favorite episode. I think it mostly had to do with how much exposition was required to get everyone on the same page (including us viewers). Considering how much action has been in each episode, taking us in breakneck speed from plot-point to plot-point, this episode almost felt sedate. Or maybe I'm not just as interested in watching two men with super-sized egos try to control each other. I'm not even in the mood to comment on the whole "the Ghost is a philosophy/mission/cause/cult" thing, despite it providing fodder for an interesting discussion on whether or not Director Choi is really a bad guy if he's trying to shed light on corruption, because I'm a little annoyed that the episode was pretty much all about him versus Chairman Lee, and not enough of what I love most about this show: our little Investigative 5 family.
While I did like the fact we got to know more about Min-joo, I'm not all that pleased about the fact we're suddenly supposed to humanize Chairman Lee in the 11th hour. I'm with Min-joo. Her anger was justified because who chooses a career over saving his wife and daughter? While I'm fine with letting the show find a way to have her forgive him, I don't want her to forget. The baddies don't just become good guys simply because they're family to one of our beloved leads, or because they decide to choose family in the last minute even while they're proving how much power they have. He's still an awful human being who deserves to be punished for his actions, even if his major crime is just that he's too greedy.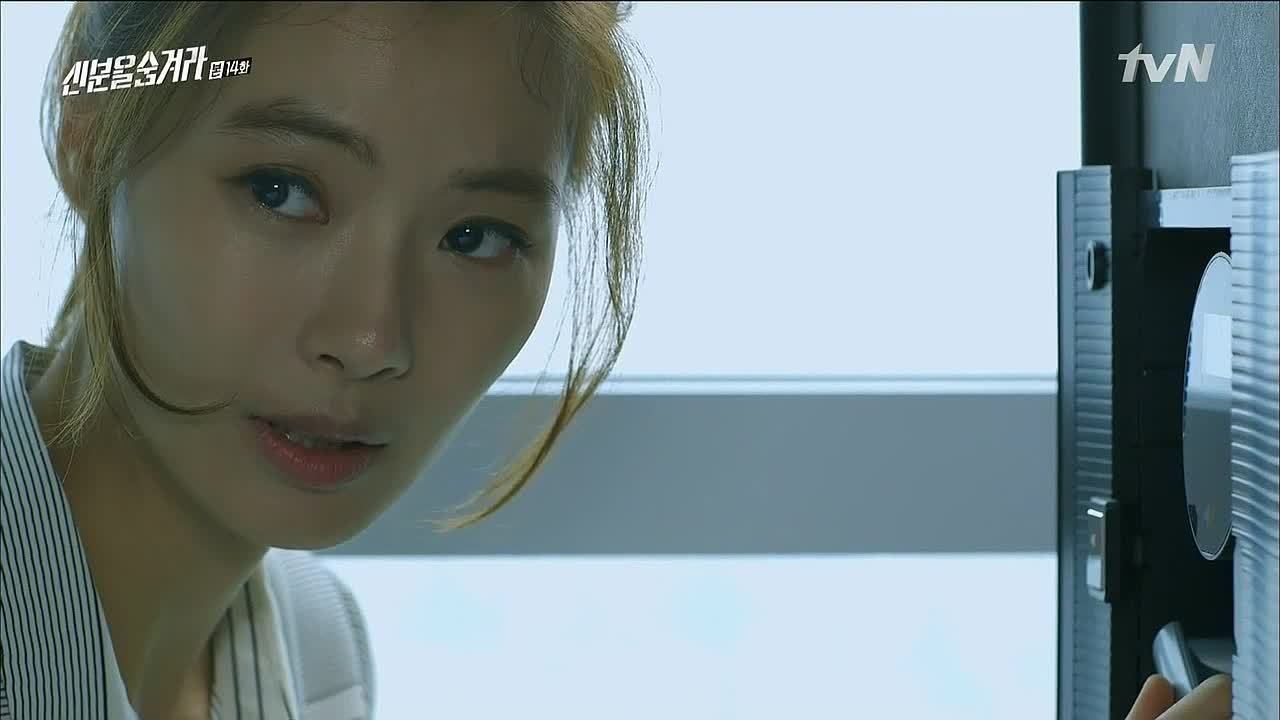 That said, I don't know if he deserves to die, and especially not in front of his daughter (the trauma of having to watch both her parents be killed in front of her is too much for me to comprehend). But at this point in the show, I've become so immune to interesting characters (good or bad) being killed off that I don't think I'll be too sad to see him go. Or shocked. Or even shocked if the show decides to save him, because at least I will know what side the show believes he's on (because apparently bad guys die and good guys live).
My belief in that simple tenant of this show has me clinging to the hope that Tae-in will still find a way to survive. Maybe Yoo Jin-woo will secretly rebel and instead of creating VD108, he's actually been working on a cure! And when he took a sample of Tae-in's blood, he actually injected him with that cure! And Tae-in will continue to fight and live another day! Because Tae-in can't die! I want to see him live not just because he's got nine lives, but to spite all the bad guys who've tried to kill him throughout this show.
And also for Gun-woo, who so desperately needs a family. And a hug. Although, when did Gun-woo become so zen? When he was quietly comforting Min-joo and reassuring her that there's a time and a place for letting go, I was like, "Say what? Who are you again? Weren't you the one who went all rogue and ballistic and who has trouble keeping his emotions in check?"
I appreciate that he knew exactly how Min-joo was feeling and all the right things to say, but I was a little amazed to realize the puppy was growing up. Then again, I suppose if there are only a few episodes left in the show, it's now or never for some character growth.
RELATED POSTS
Tags: featured, Hidden Identity, Kim Bum, Lee Won-jong, Park Sung-woong, Yoon So-yi