I Remember You: Episode 16 (Final)
We finally say goodbye to this gem of a drama, and while I Remember You's ending might have lacked that emotional punch to the gut that I was thirsting for, it does tie a satisfactory bow on most of the plot points — and I say most, because some are intentionally left open-ended. Some close on a happy note, some end on a sad note, some evolve into an endless wild goose chase. But yunno what — that's reality, and life goes on.
EPISODE 16: "I Remember You"
Hyun is still passed out from his sudden onslaught of memories. In his slumber, he realizes that all the cards that Min sent were scenes from the day their mother passed away. In his flashback, the two brothers are playing Scrabble with their mom when the doorbell rings. Mom goes to answer the door, and the visitor is a criminal Dad arrested, here to take revenge.
Mom falls on the ground bleeding as Hyun takes Min to hide under a table, then sees Dad's work bag, which has a gun inside. Venturing into the living room, Hyun shoots Mom's murderer in self-defense, and the recoil knocks Hyun out. After hearing the gunshot, Min emerges from his hiding place and sees Mom, Hyun, and the murderer all unconscious on the ground. In the aftermath, Dad covers it up, and while Hyun lost his memory of the incident, Min didn't.
In the present, Hyun wonders if this traumatic experience was what caused Min to develop psychopathic tendencies. He jerks awake, and as the truth sinks in, he blames himself for Min's situation. Ji-an notes his anguished expression and automatically jumps in to reassure him that whatever he's blaming himself for, it's definitely not his fault.
Min's earlier words that he was born like that click into place, as Hyun realizes that Min was trying to comfort him. Min wanted Hyun to believe that his psychopathic tendencies were not caused by the murder of Mom and the criminal; he was merely born with it. Hyun breaks down in silent tears at the realization that Min didn't want Hyun to feel guilty, and Ji-an grabs him in a hug.
Outside the room, Min overhears their conversation, and regrets sending those clues to Hyun.
The rest of the team interrogates Eun-bok, who stubbornly refuses to spill the beans about Joon-young. Eun-bok apologizes for murdering Chief Hyun, but Myung-woo just explodes that they want information about Joon-young. Seung-joo takes the softer route, and tearfully asks if Joon-young was more important than them.
Putting Hyun back to sleep, Ji-an heads out to chat with Min. Going in for a hug, she gently tells him that it's never right to harm another person, and that people have to take responsibility and reflect on the wrongs they have committed. Even if Min doesn't understand why his deeds are wrong, he should still own up to it, for Hyun's sake. If Min chooses to run away from his punishment, Hyun will have to escape and hide with him. When it comes to that, neither Min nor Hyun will be able to be happy. This strikes a chord with Min, who recalls Joon-ho's question if a happy ending was possible for both of them.
Min asks why it isn't possible to cover up his crimes, since he only hurt bad people and it's all in the past. Ji-an replies that as a police officer, she can't ignore it. In the end, Hyun would be in a very tricky position, stuck between the two of them.
The mood is somber back in the police station, as the three investigators mourn the absence of Eun-bok. They wonder how much he must have been abused for him to think of Joon-young as his savior, and blame themselves for not knowing about his difficult past.
Ji-an visits Joon-ho to inform him about Eun-bok's arrest. He feigns ignorance, but she tells him to cut it out, listing all the people who were harmed by him — her father, Hyun's family, Eun-bok, Chief Hyun — but he justifies things by saying he never murders without reason. He only got rid of adults who abused kids, and used a bit of violence to eliminate a bigger threat.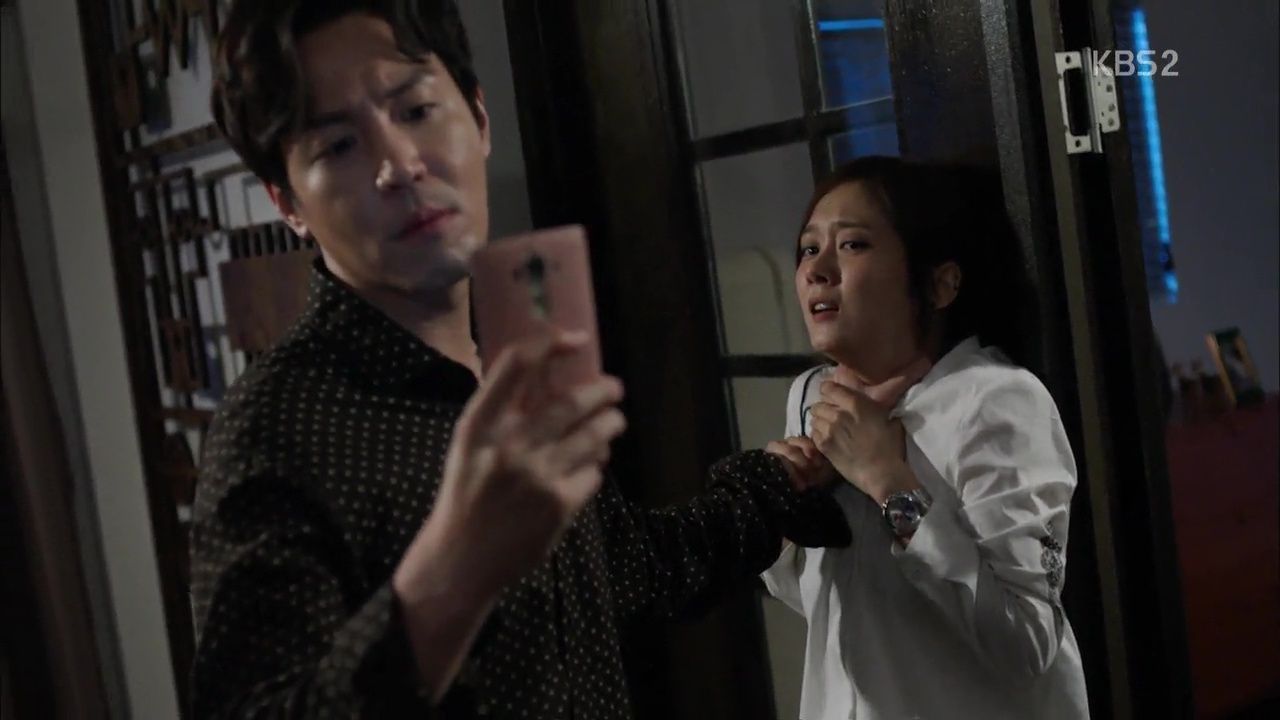 Appalled at his words, she admits that while he had a painful childhood, there's no way she can overlook all his crimes. He asks what she wants, and Ji-an takes out a gun, declaring her intention to off him. But she refuses to shoot, since doing that will reduce her to his level, and that will only serve to further hurt Hyun.
Joon-ho mutters that he actually liked Ji-an and never wanted to get rid of her. Frightened, Ji-an aims her gun at him, but he walks towards her, unfazed. Disarming her, he twists her arm painfully and shakes out her handbag to find her phone recording their conversation.
He moves to delete the recording, but she tries to wrestle the phone away from him. Grabbing her in a choke hold, he wonders what he should do with her. Ji-an baits him to kill her, since she's confident her team will hunt him down and arrest him.
Team Leader Kang rushes in to save the day, and Joon-ho pretends they merely had a small tiff. Team Leader Kang came with the intention of reasoning with Joon-ho, but realizes that he expected too much. Joon-ho notes that everyone looks at him like a monster, and Team Leader Kang merely tells him to look at his own reflection.
As they leave the house, Team Leader Kang and Ji-an mention that they were both scared out of their wits, and Ji-an explains that she went alone because she wanted to see Joon-ho's true self. Having thought long and hard about how to atone for his father's sins, Team Leader Kang says that he has no other ideas other than apologizing on behalf of his father. Ji-an brushes it off lightly, since there's no such thing as guilty by association in her book.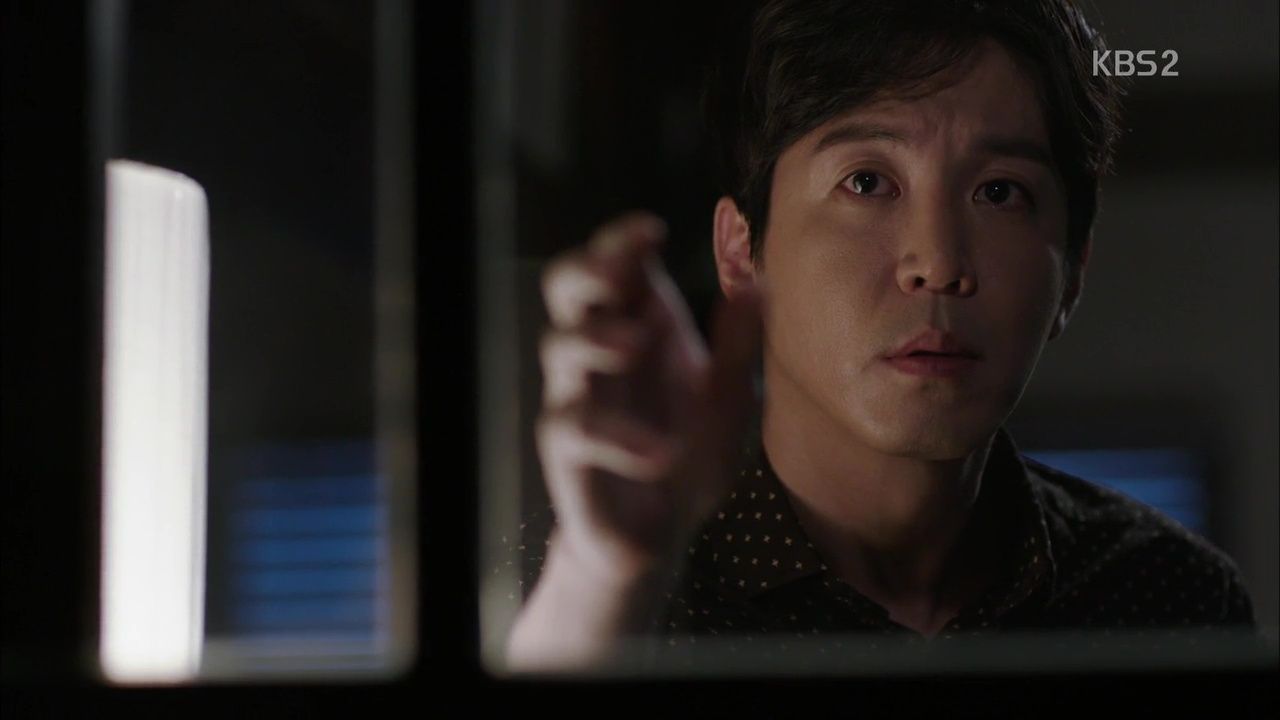 Her gracious response causes Team Leader Kang to stare at her in a mix of respect and gratitude. "I liked you. Because I was able to like you, I was glad." He gives her a small smile, and then walks away while holding back tears. Aw. Back at home, Joon-ho coolly inspects his reflection in the window.
Hyun wakes up and offers to make dinner for Min, but Min already beat him to it. The brothers sit down to enjoy Min's home-made food, although Hyun merely picks at his rice. Noting Hyun's distraction, Min once again assures Hyun that it's not his fault he turned out like that. Besides, Hyun's reaction was in the name of self-defense. Hyun thanks Min for his encouraging words, and Min can't help but recall everyone's words that their reconciliation has only burdened Hyun.
The next day, Seung-joo has found two of the kids that Joon-young saved, picking up from Eun-bok's previous research. A man and a woman are brought in for interrogation, but both vehemently deny any knowledge of Joon-ho/Joon-young, although the man does take extra interest in the present-day photo of Joon-ho.
Joon-ho visits Hyun, and proposes that they run away together with Min. He reasons that Hyun is unable to arrest him, since doing so would implicate Min as well. Thus, staying put would mean even more suffering for Hyun.
Slowly walking over, Hyun puts his hand around Joon-ho's neck threateningly.  He says Joon-ho can do whatever he wants to him, but he'd better not mess with Min. Joon-ho merely gives a creepy smile in return, and having overheard the entire exchange, Min leaves without making his presence known.
Back in his own home, Joon-ho finds Min waiting for him. Joon-ho pretty much defies Hyun's words and attempts to rope Min into leaving as well. Min doesn't want to be separated from Hyun for a second time, or to continue being lied to by Joon-ho, but on the other hand, staying with Hyun won't result in a happy ending either.
The investigative team is at risk of being disbanded, and Team Leader Kang declares to his father that he will do everything he can to protect his team. Deputy Chief Kang chafes at being addressed formally by his son, but Team Leader Kang merely says that Dad is childish for avoiding responsibility for his mistakes.
Min asks if Eun-bok has revealed Joon-young's identity, and Hyun has confidence that he will do so soon. We cut to this heart-wrenching sequence of the team members taking turns to visit Eun-bok, each showing their love and concern for him in their own way. Although he tries to keep his poker face on, it's telling that Eun-bok is incredibly moved by their words.
Hyun tells Min to ignore anything that Joon-ho says, and he agrees. Min then quietly asks what Hyun's doing tomorrow, and Hyun takes the hint and answers that he has a looooot of time on his hands. Barely holding in his grin, Hyun brings up all the date suggestions that Min rejected before. Ha, and now, Min wants to do all of them.
They decide to take a walk in a park, and Min looks wistfully towards a couple taking selfies together. Hyun asks if he wants to take a photo, and Min first says he doesn't like taking pictures before adding, "But you can if you want to." So. Cute.
Their first attempt is not so successful (Hyun: "We should probably smile."), and the second is equally bad as the two plaster on forced awkward smiles. But by the third time they're finally grinning for real.
While walking alone, Joon-ho is approached by the man interrogated earlier. Just as Joon-ho recognizes him, the man stabs at Joon-ho with a knife, though Joon-ho's quick reflexes allow him to prevent any serious injury by grabbing the knife with his hand.
Taken aback, Joon-ho claims that he saved the man, although the man shouts that no matter how terrible his parents were, he would have preferred to live with them anyway. This seems to resonate with Joon-ho on some level as he walks calmly away, right past his attacker.
Back at home, Hyun's danger radar pings when he realizes that Min has been in the shower for way too long. There's no answer when he knocks, and it turns out that Min is at Joon-ho's place. He has come to end things with Joon-ho, and internally apologizes to Hyun for breaking his promise.
Min proposes that both of them disappear together, since they are both burdens to Hyun. Min repeats his promise that his last murder will be Joon-ho, and tells him to think of it as the price to pay for separating the brothers for 20 years.
Swiftly grabbing a knife from the kitchen, Min goes it for the kill, but is quickly deflected by Joon-ho. The two wrestle to the ground, and while Min manages to grab Joon-ho from the back, Joon-ho gains the upper hand and punches Min to the ground.
Joon-ho picks up the knife and stabs Min in the gut. Hyun rushes over, late by a few seconds, and sinks to his knees when he sees Min's injury. He tries to keep Min conscious and Min thinks to himself, "Hyung, for 20 years, I hated you, I missed you, I waited for you, and I watched over you. That was the entirety of my 20 years. You were my everything." And Min goes limp.
Desperate, Hyun tries to administer CPR, but Joon-ho matter-of-factly says that it's useless. With lasers shooting out from his eyes, Hyun punches Joon-ho, and eventually manages to corner him in a stranglehold. But at the last moment, Joon-ho's friend whacks Hyun on the head and he slumps to the ground, going unconscious.
He wakes some time later, and Ji-an voiceovers that Min had disappeared, just like Joon-ho's corpse-less murders. WHAT? Nononono, say it ain't so.
The team watches Eun-bok's interrogation, where he confesses to stealing Joon-young's fingerprint documents and burning them. He agrees to give testimony to Joon-ho's deeds, and inwardly apologizes to Joon-ho.
Somehow, Joon-ho seems to know of Eun-bok's betrayal, and turns on his phone, which the police pick up on. He makes a call to Hyun, and the two meet up. Joon-ho wants this chance to make an official farewell, but Hyun has one remaining question — why was Joon-ho so obsessed with him from the start?
Joon-ho replies that everyone had always treated him with contempt, but little Hyun had merely called him "different," and for the first time in his life, he felt understood. Hyun was the kid Joon-ho wanted to be, while Min is his current alter ego. Chuckling at the irony of it all, Hyun muses that the one word changed his whole life. He states that there's only one reason that he's not killing Joon-ho at the moment, and asks for Min's return, even if it's just the corpse.
The police make their way to their rendezvous point by tracing Joon-ho's cell phone signal, but find nobody there. All that's left is Joon-ho's phone, and he disappeared after that.
Hyun stops by Ji-an's house three times as promised. On the last visit, he lets her know about his plans to leave for somewhere, but doesn't go into details. And then Hyun disappeared as well.
One year later.
Thanks to Team Leader Kang's efforts, the investigative team has survived, and they even have a new maknae to tease. Seung-joo still makes frequent visits to Eun-bok in prison, and it's nice to see them keep their hyung-dongsaeng relationship.
On her walk home, Ji-an regrets not stopping by Hyun's place once more, so that he would have to visit her three more times before disappearing. Team Leader Kang and Myung-woo pay a visit to Indebted Friend, aka "Dave's ahjusshi." Friend says that Hyun hasn't contacted him, although the three immediately start discussing their dinner plans. What, are they BFFs now?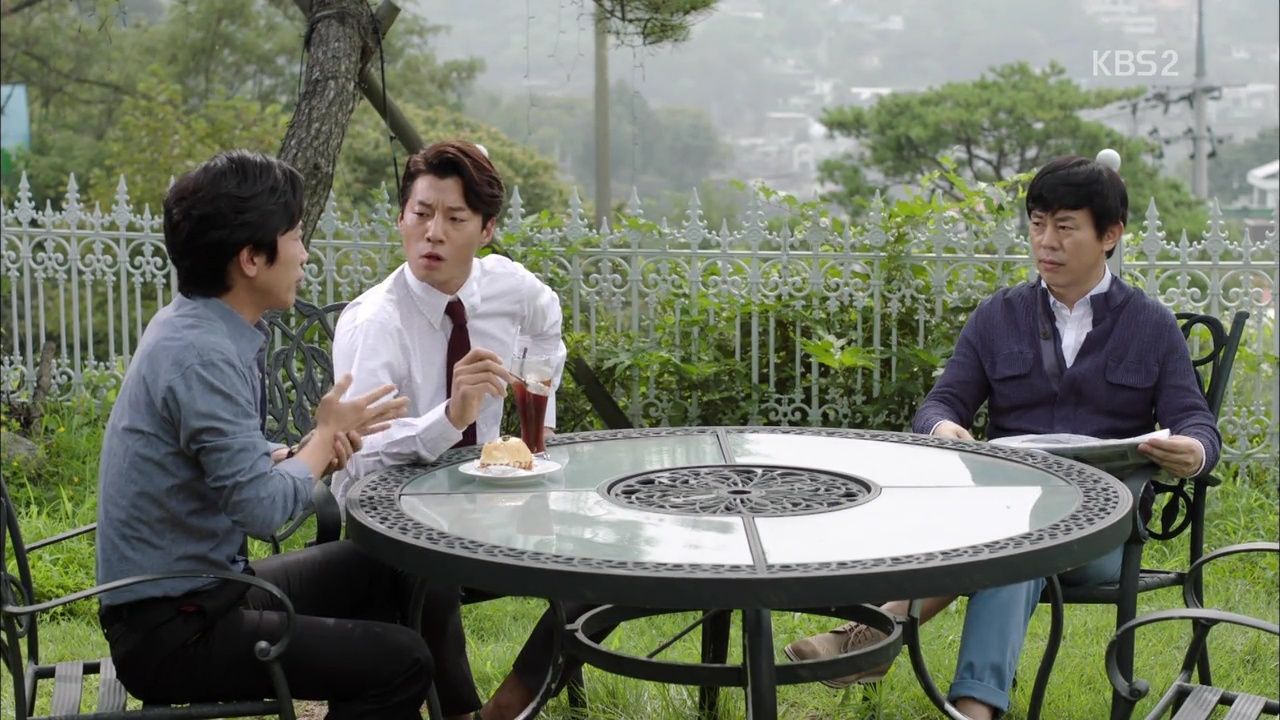 Back at work, Ji-an stops by Hyun's old desk, and feels a sudden sense of longing for him:
Ji-an: "There are days when familiar places suddenly feel unfamiliar. On those lonely days, I think of you, Lee Hyun. If you think about it, we met because of Lee Joon-young, as children who'd both lost their fathers to him. When I think back, even in the worst situations, there were good things that happened — we got to meet each other. But if we hadn't lost our fathers to Lee Joon-young, if such a thing didn't happen to us, would we have met? I think we would still have met."
In her fantasy, little Ji-an would have fallen for Hyun at first sight, while he'd tell her to get lost. Min would be with them, and they would grow up together. They would hang out and have fun, laughing at Ji-an's disgruntlement at their liking of foreign movies without subtitles. They would even have guests come over from time to time — aw, it's the team, with Eun-bok too, and Myung-woo finally calls Hyun "David."
She's woken from her reverie, and the team is called to a new crime scene, only to find that someone else has gotten there first: Hyun, coming back full circle to their first meeting. He reprimands them for being late, and launches into the details of the murder.
Myung-woo cuts him off, and Team Leader Kang marvels that Hyun's still the same rude guy. Seung-joo goes in for a hug, but Hyun is quick to shove him off. It's Myung-woo's turn and he opens his arms wide… but Hyun just observes that he has aged. And finally, he gets to Ji-an, who returns his small smile with an icy stare.
Yesyesthankyou Min is alive, huddled in his hospital bed, as Joon-ho's friend arrives to inform him that Hyun left just awhile ago. We get a glimpse of Hyun's visit, where he was relieved to see that Min's alive. The woman gives Min a present from Joon-ho — a new identity. In essence, he's giving Min a choice: Live as Hyun's brother but pay for his crimes, or remain hidden for the rest of his life. Interesting.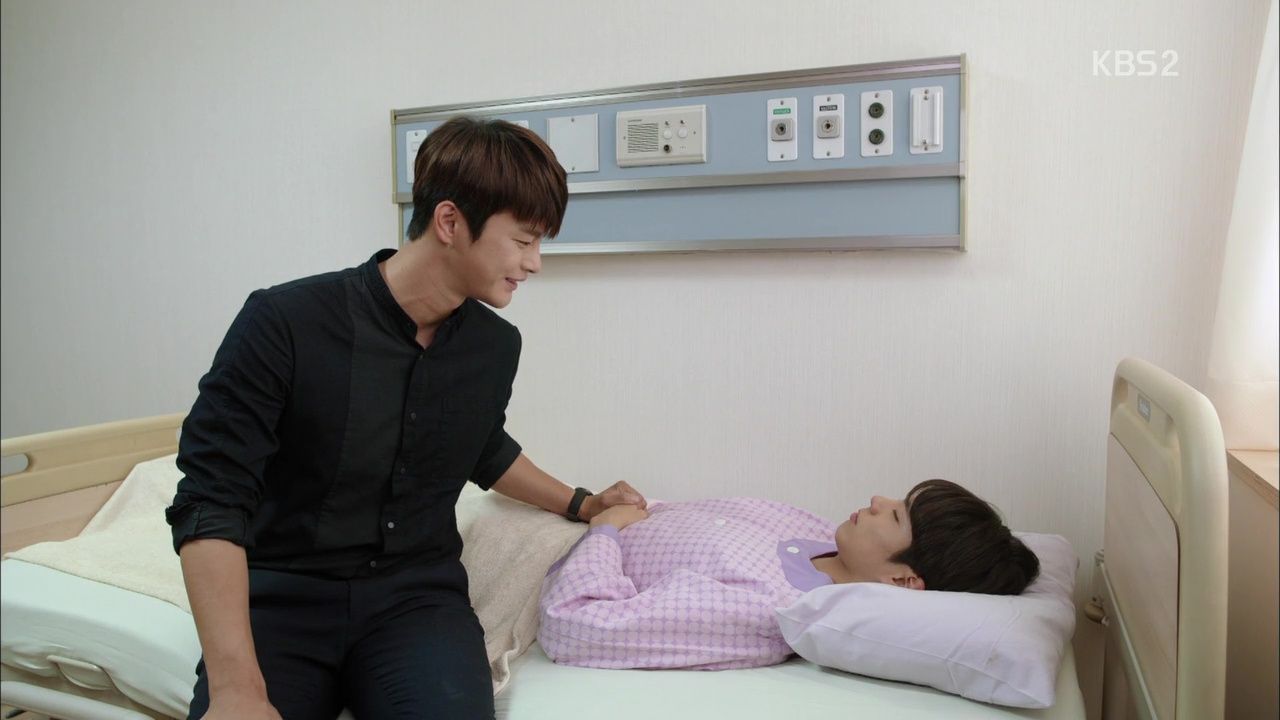 On a walk with Ji-an, Hyun says he knows apologies are not sufficient to make up for his sudden disappearance. Ji-an is burning with a thousand questions about his past year, but knows that he wouldn't answer them anyway. She asks if he was chasing Joon-ho, but he answers that that's what he'll be doing in the future.
After Joon-ho had disappeared, Hyun had finally recalled the words Joon-ho said to him when he was a kid. "You can become as you wish. You can become like me, or you can become the opposite of me. There isn't just one door. You can leave through the front door, or the back door." He thinks to himself that he pities Joon-ho a little, but will not understand or forgive him.
Ji-an warns that if he plans to disappear again, he can just leave for good right now. Thankfully that's not his intention, and she can barely hide her happiness at his answer. He asks if she missed him, and she shyly nods.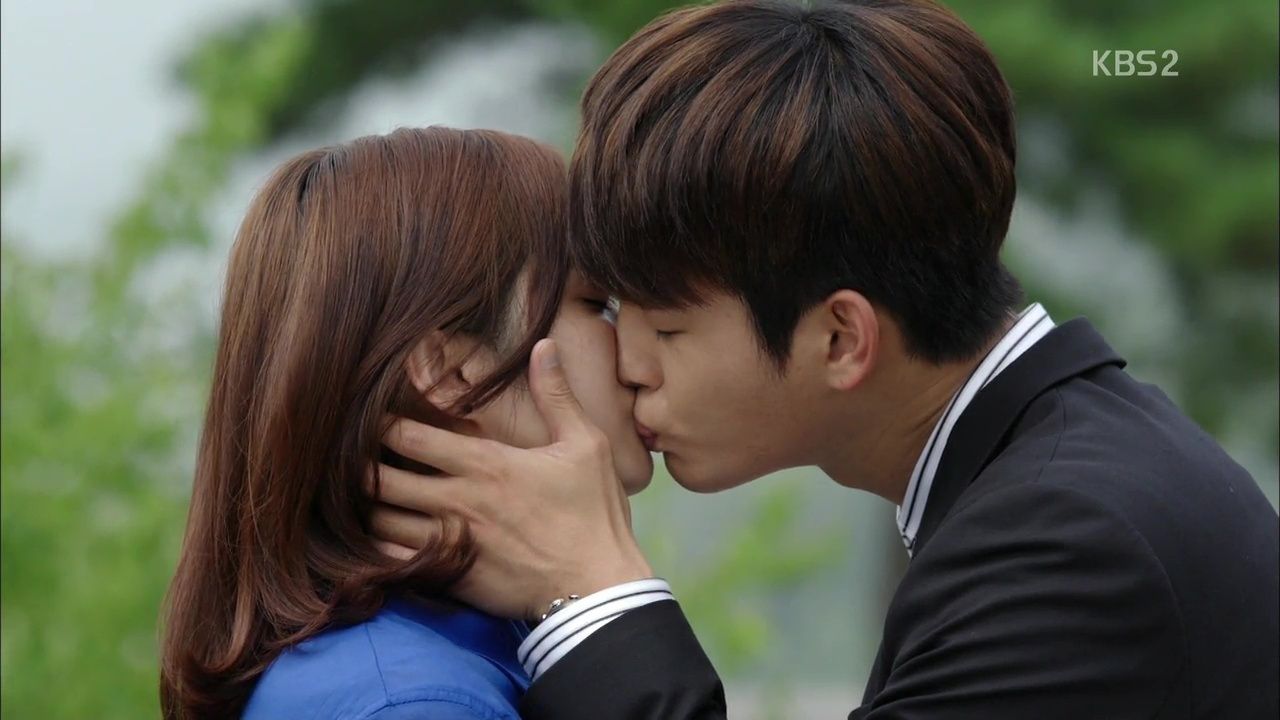 Pulling her in for a tight hug, Hyun goes in for a gentle kiss. They pull away and smile bashfully at each other, and then Hyun holds her face in his hands, and swoops in for the winner. Thank you drama gods.
At the hospital, Min is pondering his choice. He makes the decision and he leaves the hospital with a smile — empty-handed, the envelope (and new identity) left behind.
As Ji-an and Hyun walk hand-in-hand through the streets, Joon-ho walks past the couple. He voiceovers, "Hyun, I'm going to disappear now. So, come and chase me. Don't give up, and find me." Hyun turns back to see Joon-ho's retreating back and thinks, "Don't worry. Wherever you hide, I will definitely find you."
COMMENTS
Phew, what a packed last episode. In this episode alone, I counted two stabbings, three disappearances, two choke holds, two grabbed collars, five hugs (one denied), two confessions for our cute heroine, and one amazing mind-blowing kiss. All in a day's work, I would say.
I Remember You was one of the few cases where I actually had no clue what I wanted for the ending, and trusted wholeheartedly in the writer to score the home run. I do wonder if Jang Nara's scenes had to be cut down since she got into an accident on the day of filming, although I must say, her lips are definitely working. We've all had our fair share of disappointing finales, and while this one didn't culminate in an emotional high on par with the reunion scene in episode 12, it did leave a sweet aftertaste. Certain scenes started feeling repetitive — Joon-ho just wouldn't let go of his plan to live with the brothers, and people just kept going to his house to get injured. I also had expected some questions regarding Min as the mastermind behind all the crimes to be cleared up, but it seems that the show has just left us with clues, allowing us to connect the rest of the dots in our imagination.
This episode did a lot to clarify Joon-ho's state of mind, which was previously an enigma. We finally understand that his obsession with Hyun didn't stem from their uncanny similarities, but that Hyun was the first person to give him a break from the monster label. Because of that, Hyun held this special place in Joon-ho's life, and it was a powerful moment when Joon-ho confessed he wished he grew up like Hyun. I expected something more concrete for Joon-ho's character than another round of catch me if you can, but I recognize that the writer intended to leave it as such. Now that Hyun has found his allies, Joon-ho stands alone, which is a relatively different ballgame from what this show started out as.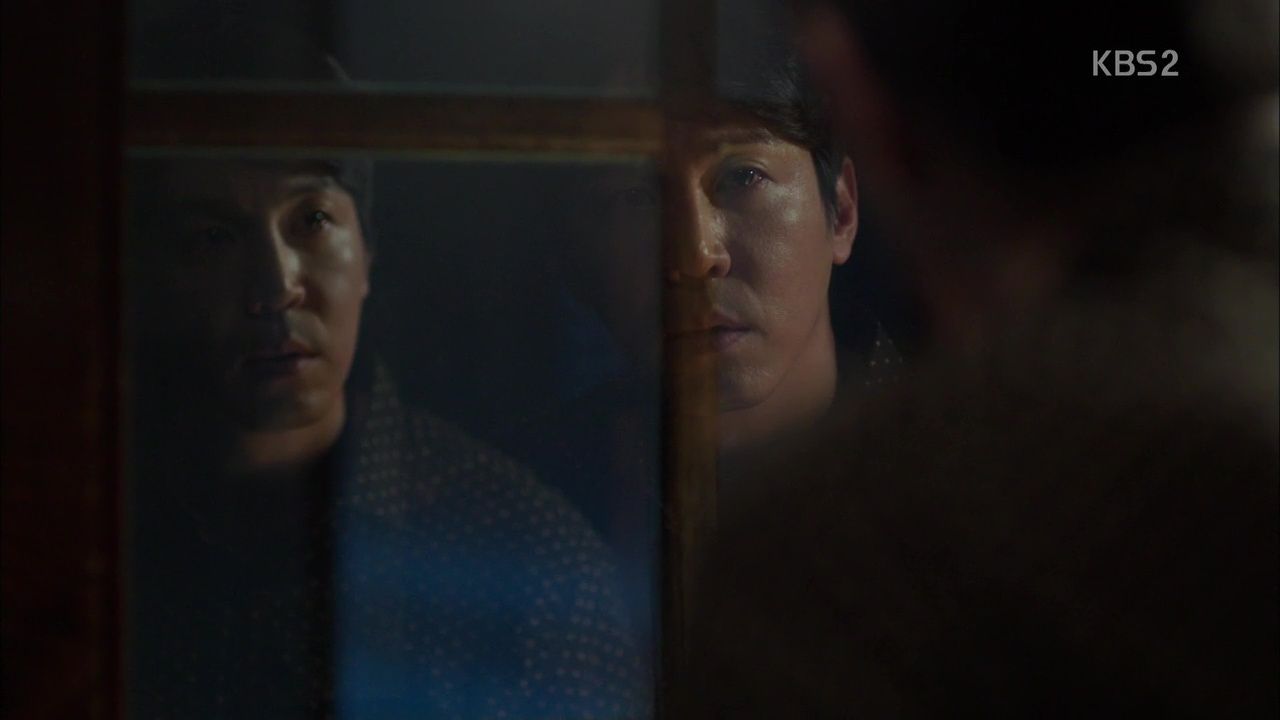 I do wish we got to touch more on Joon-ho's "vigilante" movement and his 20 years with Min. It would have been fascinating to see more of the other kids he saved, but I do understand the time constraint. Although the attempted murder by that man was a little out-of-the-blue, it did work to drive home the point that Joon-ho's methods don't carry through his good intentions. Like Ji-an said, even if most of the kids are grateful to Joon-ho, there will be one kid who begs to differ. That possibility never hit home for Joon-ho until that attempted murder, and Min's attack added salt to the wound.
But gah, what's up with the fake-out of Min's death? Given how atypical this drama is, I actually wouldn't put it past killing off one of its best characters, although that would leave Min's redemption untouched. I do see the left-behind envelope as Min choosing to confess to his crimes, but more so to live as Hyun's brother, and I'm impressed with how the writer crafted Min's decision. It would have been too neat and unrealistic if Min suddenly had an epiphany of his guilt, so it's actually fitting that it's the identity of Hyun's brother that pushes him to take responsibility. At the end of the day, Hyun remains the one who can get through to Little Bro and pushes him to fight the good fight and walk the higher ground. No doubt Min isn't fully redeemed and "normal" as of yet, but that's precisely why Min's decision is merely the first step onto that path. And even if we don't see the end, we know that it's happening.
Bromance and romance are really the two sides of the same coin, although he romance did take a back seat for this show. For good reason too, because most of the development and angst were in the brothers' lives. Of course, the show did a good job of giving us a heroine worth rooting for, who actually had a life and career outside hugs and kisses. Ji-an was active in her unwavering faith and support of Hyun, and her overall badassery for her puny size always won me over. It makes sense that her relationship with Hyun wasn't earth-shattering and life-changing, because in her ideal world, all she wanted to do was be together.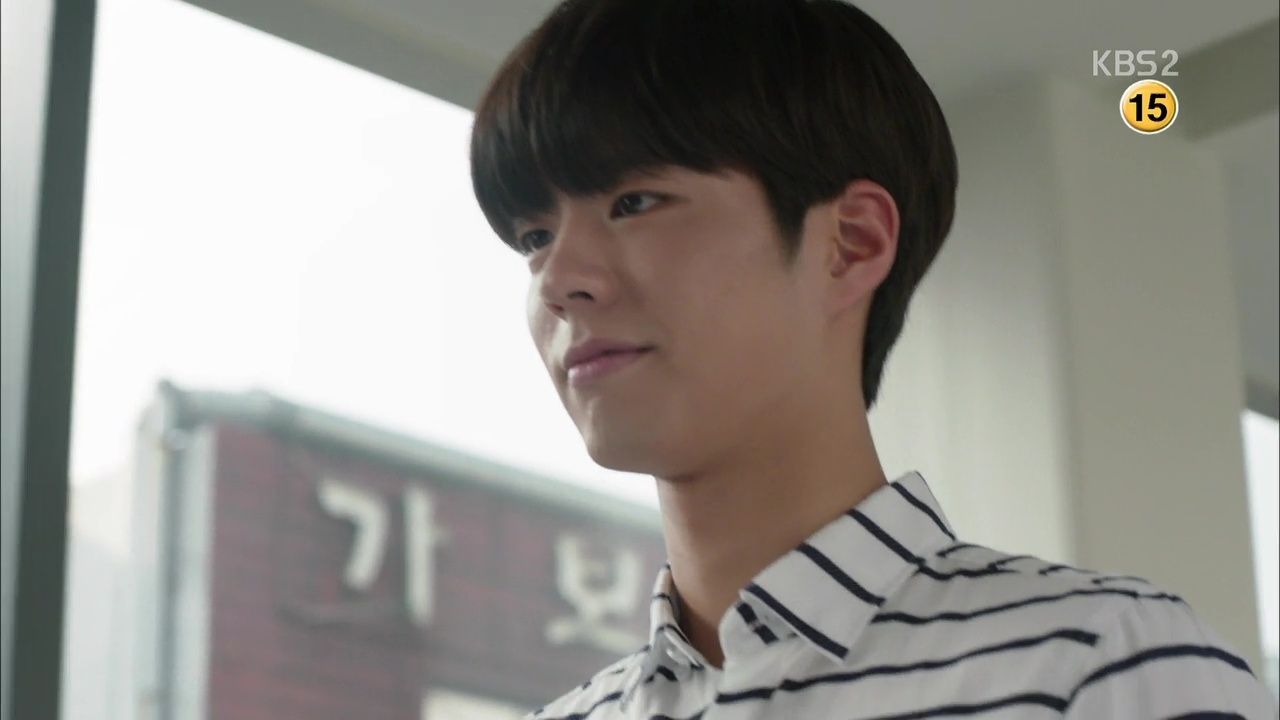 Despite a few minor gripes I have, I Remember You remains a very well-crafted drama. Right from the start, the tone and the story was consistent and well thought-out, and every single scene had meaning behind it. The earlier cases served as a reflection of the main characters' own struggles, and the show did a fantastic job of highlighting how alike the characters are, yet worlds apart. Despite the overall dark tone, it was balanced with humor and character quirks that were smartly incorporated without disrupting the flow.
It's disappointing that the ratings were so dismal for such a well-produced drama. Park Bo-gum was especially outstanding; his split-second change of expression from smiling to resentful is forever inked in my mind. He and Seo In-gook nailed every scene they had together, and all the longing, heartbreak, and adoration they had for each other hit me straight in the heart. Their story was rather far-fetched for anyone to identify with, but those two sold it so damn well.
All in all, I Remember You will go down in the books for the drama that kept me so engrossed in the whole ensemble, right down to the last sidekick. I like that the takeaway from this drama is that you always have a choice in life. The show was populated with complicated characters and equally complex criminals, and set a high bar for future psychopathic thrillers. How would I rate it? 15 points plus alpha.
RELATED POSTS
Tags: featured, I Remember You, Jang Nara, Seo In-gook