Kim Yoo-jung considers high school drama Cheer Up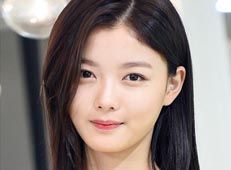 Ah, here's a reason to keep an eye out for KBS's upcoming high school cheerleading drama Cheer Up: The show is in talks to cast Kim Yoo-jung for the lead role, which would take her back to high school after playing a bullied student in her last drama, Angry Mom. She's reportedly received the offer but hasn't decided yet, etc., you know the drill.
The character Kim Yoo-jung would play is a popular second-year student at a prestigious high school. She's head cheerleader with a sparkling personality and lots of friends, but her poor grades are her big weakness, making her feel intimidated in the grades- and test-driven cutthroat world of high school.
The central plot point of Cheer Up occurs when two school clubs are merged, but it sounds as the show is really about exploring the trials and friendships of young students in a heartwarming way, much like the School franchise did. Set in a highly competitive school that emphasizes achievement and scores above all else, the drama will lay bare the absurdities and hypocrisies of the education system while also featuring the growth stories of the students who struggle to move forward, one step at a time.
The drama will be directed by PD Lee Eun-jin (Trot Lovers, Anticipate Love) and written by Yoon Soo-jung of King's Face and Mandate of Heaven. Producing is Contents K of School 2013. Cheer Up will be a 16-episode drama to air on Mondays and Tuesdays on KBS, beginning in September.
Via IS Plus
RELATED POSTS
Tags: Kim Yoo-jung