Name That Drama: Weaselly doctors and racing champions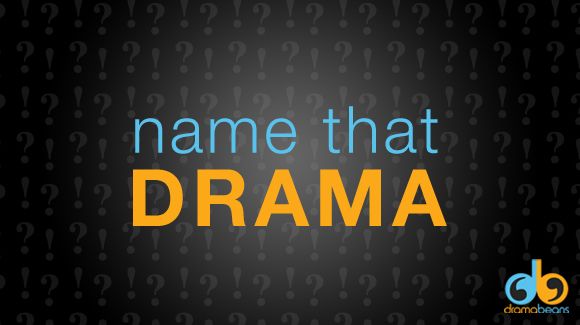 It's Name That Drama again! As always, feel free to email us your questions and requests for future Name That Drama installments.

This entry was emailed to me with the title "Name that drama (but don't watch it)"


This was on a KBS station in the U.S. in (maybe?) 2008 or 2009. The male lead is a doctor who, during his alternate military service, has an affair with a young woman with very curly hair, I think named Bora, whom he gets pregnant, then dumps to return to his family. He lives with his father and younger brother. Bora, very pregnant, tracks him down. Father is shocked, there is much pressure for doc to marry her, but doc is in love with a higher-status woman (I think also a doctor,) and wants nothing to do with Bora or the baby. Bora eventually says okay, forget it, don't marry me, and weasel doc goes to the airport to leave on some kind of medical charitable trip overseas with doctor girlfriend. At the last minute he decides not to go, girlfriend leaves, and years pass.

In the last scenes, doc bumps into doc-former-girlfriend in a parking garage. I think she is just back from overseas, maybe about to go abroad on another charitable trip. He introduces her to his wife, Bora, and their two kids. He seems to love the children, not to be intensely enthusiastic about Bora. The whole thing was pretty depressing. I don't recommend it, but not knowing what it was, is really frustrating.

Switched at birth:


I have a drama that its in my mind these days and I am going crazy trying to remember its name.

The Story: It's in the '60s (or around that time) and is about a girl who wants to study medicine as she is quite talented at it, and one very famous professor/pharmacist helps her study. Later it's revealed that actually this girl is his daughter and was switched with another baby. There is a love square between the switched girls and two other boys. If I remember correctly the drama had 50+ if not 100 episodes and it was a family melodrama. Please help me find it!

High school marriage and reunion:


I remember a drama all the way back… like 5? 6? years ago and it was about this girl who married this guy when they were in high school before they broke up and then met again and fell in love. I remember the last episode was something about a wedding and some people fighting and landing on some soft inflatable mattress. Please help… I think the girl was named after some flower? Chun something… 🙂 Please help, I know this is the worst description but I really miss this drama.

Family house takeover:


My husband and I both caught bits and pieces of this drama, but neither of us can remember the name and it is driving us crazy. The male lead wanted to buy the female lead's family home to expand his business. She is opposed but somehow the man weasels his way into her parents' good graces before they learn about his plans. Also, the house has a lot of souvenirs and whatnot.

Racers and a symbolic helmet:


Hi, hopefully your readers can help me with a drama I'm trying to think of. I watched a drama last year and I can't recall the name.

There is a boy and a girl. The boy wants to be a champion racer. His guy-friend dies and the dead person's girlfriend gives him his helmet in order to achieve his dreams/remember him by. I remember a scene where he lets the girl in the race car much to everyone else's shock as he never lets a female in the car (bad luck). Towards the end, he achieves his dream and he does something with the dead guy's helmet in a "I did it" kind of scene.

I also vaguely remember there being a younger brother who sets his sights on the girl but this is to trick the brother into paying more attention to him (think they were split up due to a divorce). I first thought it was Mars but after watching it again, it's not right. Unless I'm confusing it with the manga but I'm sure that the younger brother bit was filmed in live action. Please help me, it's driving me mad.

Rich boy meets poor girl…


I randomly thought of a Korean drama some days ago. So this is a drama around 2008. It's about a poor girl and a rich guy. They knew each other through work. The girl is clever but the guy is stupid. The guy's mom is annoying. The guy lives in a huge house. The girl seems to have no parents. The girl has short hair like a bob. The girl is well-dressed and strong-willed. I'm pretty sure there's no love triangle in the drama.

This drama has more than 20 episodes but less than 40 episodes. So I think it is around 20-30 episodes.
I am very sorry but I really don't remember the rest at all. Thanks Beanies for your help. 🙂

Not Wonderful…


It's a movie, and had the Some Kind of Wonderful ending. Complete with the earrings (or maybe a necklace), and the boy realizes he's in love with his girl best friend all along. I think it was around the late '90s, I'm not sure. I've googled it so many times, only to find, of course, Some Kind of Wonderful movie links. Please help, and thanks.
Thanks for playing, everyone — till next time!

RELATED POSTS
Tags: Name That Drama