SBS to follow Yong-pal with corpse mystery thriller Village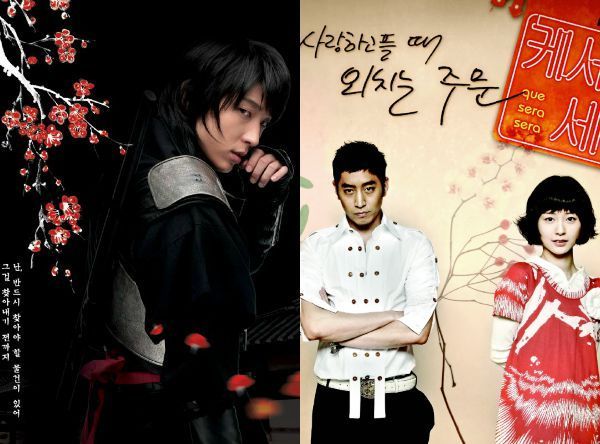 SBS has announced their next Wednesday-Thursday drama to follow Joo-won and Kim Tae-hee's Yong-pal: It's called Village, and is described as a "corpse-chasing thriller" that unpacks a mystery that begins with the discovery of a dead body in a sleepy little village. Okay, that description already kind of spooks me out, mostly because my imagination is picturing something akin to the horror movie Guest. Don't people know never to enter secluded little towns in scary movies?
The series comes from PD Lee Yong-seok of fusion historical dramas The Great Seer and Iljimae (the 2008 Lee Jun-ki version), and writing is Do Hyun-jung of Que Sera Sera and Can Love Become Money. It'll be a genre switch for both of them, but I'm curious to see something new from the writer of Que Sera Sera, which featured complex characters and adult themes.
The mystery takes place in a peaceful village where there's hardly any crime — one day a dead body that was buried in secret is uncovered, opening up a case that "destroys everyday life" for the villagers. The problem is, there are no missing people in this village, so the case is all about figuring out who died, why no one was looking for this person and why they weren't discovered until now, and whether it was murder, suicide, or an accident.
The discovery of the body leads to an investigation into the lives of the people connected to the victim, through which we'll find that this village and its secrets aren't all that ordinary. I wonder if they might be going for a Twin Peaks setup, which would be very cool.
The main characters will be: a 26-year-old female English teacher, a 28-year-old female art academy teacher, a 28-year-old male policeman, and a 32-year-old male art teacher. Casting will begin this week, and the drama plans to start shooting in late August.
Village is being planned as a 16-episode series, to follow Yong-pal on Wednesdays and Thursdays in October.
Via IS Plus
RELATED POSTS