The fake-turned-real in-law battle begins in Strange Daughter-in-Law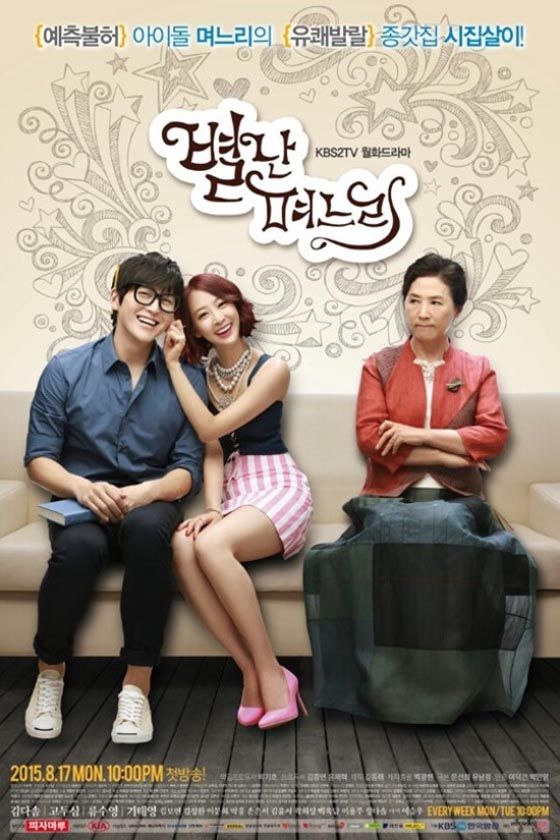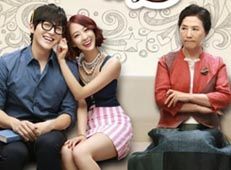 There's a new teaser out for Strange Daughter-in-Law, but I can't show it to you (nor can I see it myself), since KBS is strangely determined to keep their online videos unavailable and geo-restricted. Grarrr. Do you want me to watch your dramas or not?
Anyway, here are two new posters instead, and the one above pretty much encapsulates the premise in one pithy image: trendy young woman (Dasom) romances a sweet dork (Ryu Soo-young), and his traditional mother (Go Du-shim) is not happy about it. (Though really, is Go Du-shim ever happy about anything in a drama?) I suppose this is the plot of every drama ever, and perhaps also every real-life marriage.
Of course, what every real-life in-law conflict doesn't have is a variety show as its setting, which is where Strange Daughter-in-Law takes place. The "daughter-in-law experiment" leads to a blurring of lines between fake and real; things start out manufactured for television when an idol singer (Dasom) enters into a We Got Married-esque mock marriage, and romance springs up between the couple for real. Other daughter-in-laws in the mix include Sohn Eun-seo as a successful careerwoman and Kim Yoon-seo as a wife who wants to return to work, which leaves her less time to fulfill all her daughter-in-law duties. Just how much do you think her mother-in-law hates that idea?
Strange Daughter-in-Law takes up the Monday-Tuesday slot following I Remember You and premieres on August 17.
Via E News 24
RELATED POSTS
Tags: Dasom, Go Du-shim, Ryu Soo-young, Strange Daughter-in-Law