Girl's Day's Minah cast in MBC's Sweet Family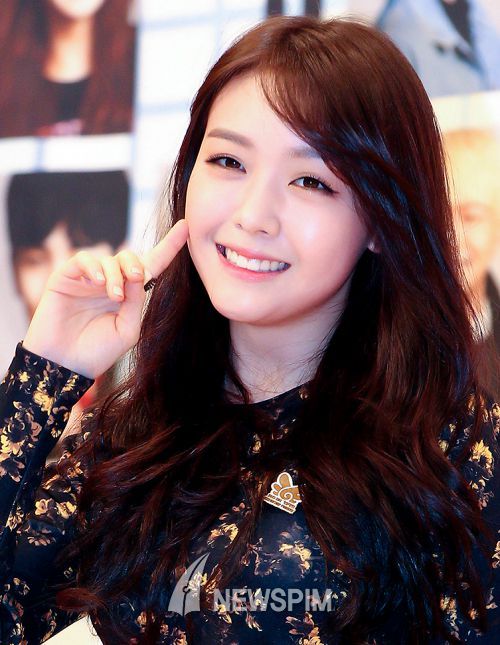 Now that Sweet Family has secured all the parents, it's time to start casting their kids. MBC's drama adaptation of the gangster comedy franchise Marrying the Mafia has confirmed that idol singer Minah of Girl's Day has been cast as the daughter to Jung Woong-in (Yong-pal) and Yoo Sun (Horse Doctor). Ah, she must be the girl who has the Romeo-and-Juliet teenage romance with the main family's son.
The family comedy stars Jung Jun-ho (Mama) as a man with two very different lives: Out of the house, he's a scary mob boss, but at home he's just a dad who gets no respect and gets squarely ignored by his very capable wife Moon Jung-hee (Mama) and his two sons. The story is about his attempt to become a good father while trying to leave his life of crime behind.
Jung Woong-in plays his rival, the head of a construction company within their crime organization. Minah has been cast as his teenage daughter, an idol trainee in high school. The only other thing I've seen Minah in is the wacky cable sitcom Vampire Idol, in which she also played an idol trainee. I suppose it's the safe thing to cast an idol to play, if you must cast one.
Her character is well-rounded and curious, and she resembles her mom in being very frank, bold, and straightforward. In early stories about the show, they said there'd be a loveline between the two rival families' teenage kids, which should be a fun headache for the parents. I can't really take Minah seriously as an actress, but I can at least see her being cute in a fluffy heartwarming family comedy.
Sweet Family follows She Was Pretty on Wednesdays and Thursdays in November.
Via IS Plus
RELATED POSTS
Tags: Minah