Jo Jin-woong to reunite with Lee Je-hoon in tvN's Signal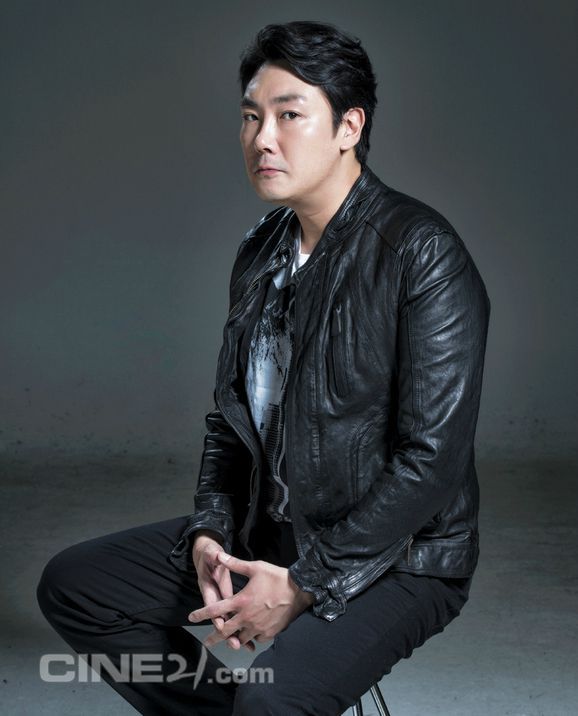 It's been nearly two years since Jo Jin-woong (Assassination) last took a break from films to do a drama (the melodrama Full Sun with Yoon Kye-sang), but it looks he might be returning next year in tvN's new crime thriller Signal. The latest drama from PD Kim Won-seok (Misaeng) and writer Kim Eun-hee (Sign, Three Days) stars Lee Je-hoon as a profiler, and Jo Jin-woong is positively considering a starring role opposite him as a detective.
The two actors have collaborated numerous times before — they were in Paparotti, Ethics of Wrath, and The Front Line together — though I guess anyone currently working in Chungmuro has to share some credits with Jo Jin-woong, who is in every movie ever. Between these two powerhouse actors, this drama might be worth it for the performances alone. (I know, I probably said the same thing about Secret Door and regretted it, but still!)
The drama is another retelling of the Hwaseong serial murder case depicted in Memories of Murder, a real-life unsolved case about a serial rapist-murderer in the 1980s. In this story, present-day detectives will be able to communicate with past detectives via a two-way radio, and together they'll work on long-term unsolved cases.
Lee Je-hoon stars as a profiler on the special detective task force that handles unsolved cases. He's a cop who hates cops, but his character is witty and full of humanity. Jo Jin-woong has been cast as one of the three main characters: He's a detective who was once in the reserves as a national athlete, in taekwondo. He's described as "the paragon of a manly man, who wouldn't even turn his head if a beautiful woman poked him in the side."
He's a simple and earnest character who's honest to a fault, and only knows to tackle problems head-on rather than searching for the shortcut. He's a man of action, who uses brawn over brains. Aw, he sounds like a sweet lumbering bear of a detective. Hope there's bromance on the horizon.
Signal is scheduled to follow Answer Me 1988 in January 2016.
Via IS Plus
RELATED POSTS
Tags: Jo Jin-woong, Lee Je-hoon, Signal