JTBC considers new rom-com with King 2 Hearts writer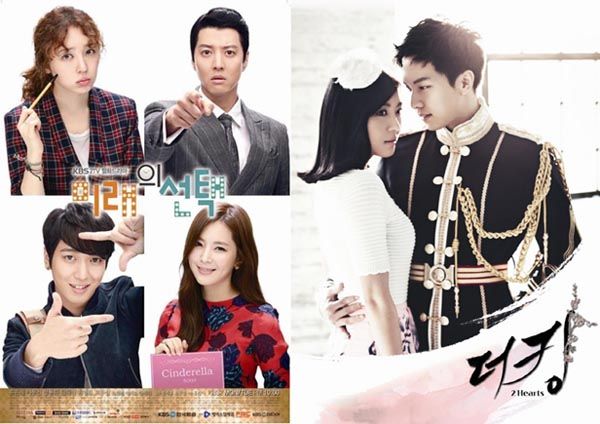 More psychiatry romances? Hrmmm. JTBC is looking to schedule their next series to follow D-Day, which just premiered last weekend, and talk is out that it'll be a series titled Madame Antoine, a "clinical-psychology-medical-romantic-comedy" drama.
I'd say that's quite the genre mash-up, but we did have It's Okay, It's Love doing quite well not too long ago, so maybe the market is ready for another? We aren't told anything about the plot or characters of this project, merely that the drama would tell universal stories that'll be relatable to anyone with pained hearts. It's a pretty generic description, but rom-coms are all about the execution so I'll keep my mind open.
Scheduling is still in the tentative stages so we have no confirmation yet, but if it gets the slot, Madame Antoine would be this writer's first foray onto cable. She's Hong Jin-ah, one-half of the other "Hong sisters" writing duo in dramaland — they're the ones who put out Beethoven Virus and Over the Rainbow together, not the pair who penned Warm and Cozy, Best Love, Master's Sun, You're Beautiful, and My Girlfriend Is a Gumiho. (In a showdown, that other duo would probably win the right to claim the moniker "Hong Sisters," but this pair has a fair number of titles to their credit as well.)
This writer has worked on dramas solo as well as in a team, and most recently penned The King 2 Hearts and Mi-rae's Choice. The latter was disappointing on the story front, but I did enjoy the show for taking an interesting idea (time-traveling to stop your past self from doing something) and creating likable characters all around. Directing will be PD Kim Yoon-chul of Could We Marry and Could we Love (as well as My Name Is Kim Sam-soon and Que Sera Sera), so all in all, I feel pretty good about the production team.
If Madame Antoine is indeed scheduled to follow D-Day, it would premiere in late November as JTBC's next Friday-Saturday series.
Via Ten Asia
RELATED POSTS
Tags: cable programs, D-Day, Mi-rae's Choice, The King 2 Hearts