Jung Eun-ji offered lead in cheerleading drama Sassy, Go Go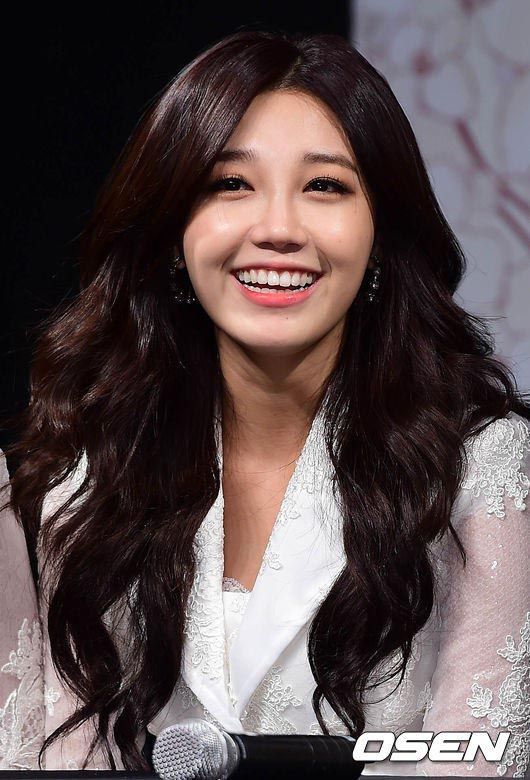 Jung Eun-ji (Trot Lovers, Answer Me 1997) may be going back to high school for her next project—she's currently considering a role in KBS's cheerleading drama Sassy, Go Go, the new title for the show formerly known as Cheer Up. (It's not too late to convince KBS to change the name back, is it?)
She's not confirmed for the show yet, but her reps stated that she'd received the offer and is considering it. It makes sense given that she worked with the PD, Lee Eun-jin, on Trot Lovers last year; that drama wasn't successful and was riddled with flaws, but I did think Jung Eun-ji was quite good in it (really, without her the show wouldn't have been worth watching at all). On the downside, this means that Kim Yoo-jung is out, since Jung Eun-ji is up for the same role Kim had reportedly been considering; Kim reportedly had schedule conflicts and couldn't make it work.
The character is a second-year high school student with a lively, frank personality, which is definitely something Jung Eun-ji could play. She's popular and is a leader on the cheerleading team, but her terrible grades are her Achilles' heel in a school environment that puts such emphasis on academic achievement.
KBS must be experimenting with drama lengths, because Sassy, Go Go will be 12 episodes, as will be the drama that precedes it, Strange Daughter-in-Law. If this is a new pattern, I am all for it—I almost always want dramas to be shorter, whether they're 16 episodes, 20, or more.
Sassy, Go Go will either premiere as a Monday-Tuesday drama in late September or early October (the indecision is likely due to the Chuseok holiday falling in the last week of September, and dramas are often pre-empted, though not always).
RELATED POSTS
Tags: Jung Eun-ji, Sassy Go Go