Name That Drama: Twisty mouths and kissing in the dark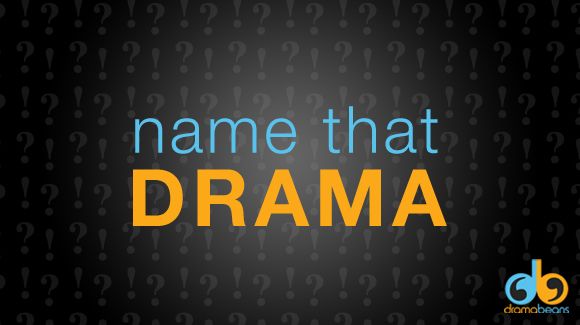 It's Name That Drama again! As always, feel free to email us your questions and requests for future Name That Drama installments.

Mouth-twister


I'm emailing because of a drama I can't seem to remember much at all. I asked and looked everywhere but can't seem to find it. All I remember was a woman in some business in which she had to work all night and ended up sleeping on the cold floor (I think) which caused her mouth to get twisted and it was stuck like that and she ended up crying for some reason. That's all I remember. Maybe you guys will know.

First kiss soda


The only thing I remember for sure about this drama is a scene where the lead man and woman (modern times) are hiding in some squished hallway from some people, possibly in a place of work, where they have their first kiss. Then later I think the man has to come up with a name for a soda for his job and he drinks it and calls it "first kiss." Literally the first drama I ever watched as a kid with my mom, either late '90s or early 2000s!

Kissing in the dark


Hello,
There's a drama that I can't quite put my finger on and it has been absolutely frustrating! I only remember one scene where the two leads are at a party and they all play a game where the lights are turned off and then you find a partner to kiss in the dark. The lights turn back on and (surprise surprise) it turns out the two leads ended up together. The two comedic reliefs/seconds end up kissing each other passionately because they both think they were kissing the lead guy/girl. They separate immediately and start yelling at each other in disgust. Somehow I only remember this scene and now I'm desperately trying to find the drama it came from. Thank you!

Murderous husband


The drama that I can't remember is made before 2013. It was a crime drama and in one of the episodes, the husband murdered his wife and acted like he tried to save her but got caught because he leisurely waited at traffic lights. I would really appreciate your help, thank you.

Cake shop


I watched this movie some time ago, and it was in a bakery. The baker was gay and the owner of the shop was the one doing all the cleaning and he was always complaining about it. There was a particular scene where a boy comes in to look for a job and he tastes the cake and just loves it. I know it's not much but that's all I can remember.

Second chancees


I'll be glad if you could help me to find out this movie, around '90s or maybe early 2000s. It's about a man who lives in a hospital, not as a patient, and he's mute. Every day he saw a girl, a new nurse, and fell in love with her. Then something happened, he died, accidentally crashed into a car. And maybe in heaven, he was given three days to go back as a different person but he couldn't say who he was (his real name), and this time he can speak. Then he meets the girl but she looks so sad, and people tell him that maybe she loved him (the one who died).

I remembered there are a lot of rooftop scenes and he can play an instrument. Finally she realizes it's him but it's too late, he's already gone. Ahh, there's a scene when he's in cafeteria, and he always orders a glass of water with a lemon and salt (?), something only he ordered.

I think the title is something about sky or stars… Thanks for your time and of course your help :))

Factory freezer


Hello, I saw this drama during the mid-2000s. All I can remember was that the lead was working at some factory where she got stuck in an industrial fridge then some guy (maybe the lead) came back and saved her. That's the only scene I can remember but I've been trying to find that drama for years. Thanks.
Thanks for playing, everyone — till next time!

RELATED POSTS
Tags: Name That Drama