Oh My God eyes December premiere on KBS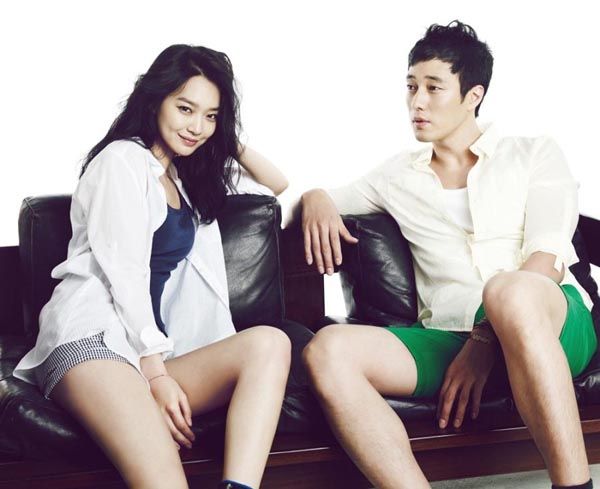 Oh My God, the romantic-comedy series starring So Ji-sub (Master's Sun) and Shin Mina (Arang and the Magistrate), is inching closer to getting on the air, with latest reports putting it as a December drama in KBS's Monday-Tuesday lineup. News initially stated that the schedule was confirmed, but follow-up reports hastened to clarify that the timeslot is still under consideration (though it's looking pretty positive at this point).
The plot of Oh My God features a man and a woman who initially met in childhood, who then reconnect as adults and undergo a "diet challenge" for some reason. So Ji-sub will play a successful fitness trainer so I can see why he'd be involved, but we'll have to see why Shin Mina would need to embark on such a challenge. Are they competing somehow, or will this be a Pygmalion love story where he coaches her through the transformation? In any case, I love both actors in rom-coms, and they had enough chemistry in their Giordano ad campaigns to convince me they'll make an onscreen romance crackle, so count me in.
If Oh My God does confirm the December timeslot, that means it'll follow the cheerleading high school drama formerly titled Cheer Up, now retitled (awkwardly) Sassy, Go Go, which follows currently airing comedy Strange Daughter-in-Law. This also suggests that the big-budget buzz project Descended From the Sun (starring Song Hye-gyo and Song Joong-ki) will be pushed to 2016; it had been in consideration for a fall premiere on KBS, but sageuk drama Master of Trade—Inn 2015 is taking over Wednesdays and Thursdays through the end of the year, and weekends have long been the realm of long-running family series.
Oh My God will be a 16-episode series, hopefully airing in December.
Via Star News
RELATED POSTS
Tags: Oh My Venus, Shin Mina, So Ji-sub