Seo Ye-ji, VIXX's Hongbin for youth drama Moorim School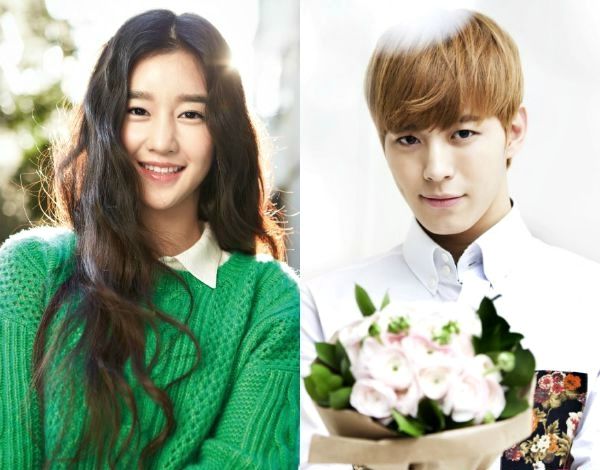 Seo Ye-ji (Last, Superdaddy Yeol) and VIXX's Hongbin (Feel-Good Day) are the latest additions to KBS's "global campus youth action romance drama" Moorim School. The series was initially courting Lee Hyun-woo and Yook Sung-jae to headline, but as we know, Yook Sung-jae has already moved on to SBS's Village instead. There's still no official word yet on Lee Hyun-woo, which for me would make or break the series (and at this point I can't decide whether I want him to take it).
The coming-of-age drama is about an unconventional school that borrows its name from the martial arts world, where students are taught life lessons rather than the resume-building standard curriculum. They'll learn honor, faith, survival, and sacrifice, as they find love and chase their dreams. The project is aiming for a globally diverse cast, and will be entirely pre-produced (this seems to be the trend over at KBS for its 2016 dramas; it'll be interesting to see how they shake out).
Seo Ye-ji is considering an offer to play the female lead, Shim Soon-deok, while Hongbin has been confirmed for the role of Wang Chi-ang. They're being reported as the leads, but based on the earlier casting round, I'm pretty sure his role would be the second lead. It's the character Yook Sung-jae was up for — a half-Chinese, half-Korean boy who's wealthy and does what he pleases, but is lovable.
So upside, I think that means a bigger name will be cast as the main character. The downside is that I've seen Hongbin act. He only has one acting credit to his name — the weekend family drama Feel-Good Day, where he played the maknae daughter's boyfriend. I just remember cringing. A lot. I'm already iffy on whether I can handle an entire drama where he's a major character, but if he turns out to be the lead-lead, you and I are parting ways, Moorim School.
Directing is PD Lee So-yeon of Baby-Faced Beauty and Prime Minister and I, and writing is Kim Hyun-hee of Sincerity Moves Heaven and 21st Century Family. Moorim School is looking at a Monday-Tuesday slot in January 2016.
RELATED POSTS
Tags: Seo Ye-ji