Spill the Beans: Almost paradiiiiiiiise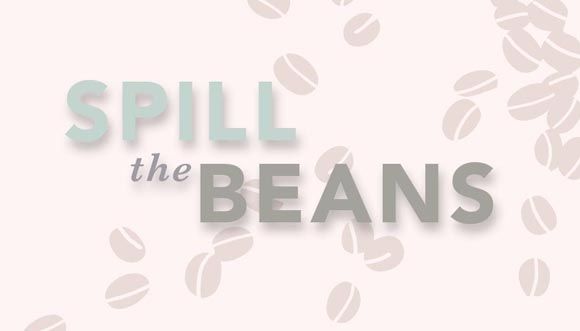 Thanks for sending in your drama addiction stories! We got a ton of submissions (and a lot more still in the pipeline to feature), and we're looking forward to hearing even more!
Reading through the emails, I noticed there were a few titles that kept cropping up as addiction gateways, but none more than Boys Before Flowers (or Boys Over Flowers), which is one of the reasons I still have a lot of affection for that crazy, logic-challenged, teenage-makjang madness. Because messy as it was, it was a ton of fun to watch, and opened the door for so many.

Skipping sleep and frenzied marathons are definitely recurring themes, as Teessah knows:
Hello. Am a Dramabeans silent reader from Malawi Central Africa and been a Korean drama fan for a number of years now. Here's my entry to Spill the Beans.

Freshman year. 2012. That's when it all started. I stumbled upon Boys Over Flowers from one of my friends and I started watching it at 10 pm and slept after the first five minutes, not because it was boring nor was I sleepy but I had to wake up in good time to study for end of semester exams. It was during the study week we have before commencing the exams which we call Grace week. Am not really a study person so I usually put my all in that week. During study break we like to call commercial break, I and three of my friends started watching Boys Over Flowers and didn't stop till the last episode well with only bathroom and food breaks where we had to pause and wait for whoever went out. Well from that day my life was never the same. It was not a surprise that I got a 53 on my Psychology exam as I didn't get to study. It was the lowest grade I got.

That holiday the Internet was my buddy. All my money went to Internet bundles so I could download Korean dramas. From Heartstrings to Stars Falling From the Sky. Three years later I have watched over 100 Korean dramas which I still keep in my external hard drive because I will never dare delete them and converted quite a huge number of people who still salute my addiction coz they can't beat it!!!! I sleep at 1 am almost everyday either watching or reading recaps. Am a big supplier of K-dramas to most people in my school because not many people know how to get them. Fortunately my boyfriend who hates K-dramas and has more access to the Internet downloads the latest ones for me. I just watched Healer which was daebak! And Angry Mom which he said he will watch. Who knows I might just be creating another addict *evil grin*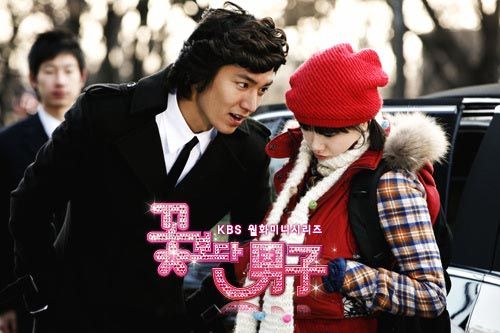 And here's a story from Unstoppable, who lives up to her name:
I had got a big break of about 4 months as there was a delay in the onboarding of the company to which I was offered employment. As I sat there bored, I was reminded of the Korean movies I used to watch in college. Research made me shift my attention to K-drama as the thrill factor was astounding. I started off my K-drama session with Boys Before Flowers (What a start to the madness!). I finished off all 25 episodes in 2 days flat with just 5 breaks of 15 minutes each for the absolute necessities for survival… like food and bathroom visits. I think I did skip a few meals too. After the F4 mania, I did not want to stop, hence directly jumped to You're beautiful. 2 more days of the same pattern. As there was just one laptop and the users were two, me and my brother, we would share it and I would have to resort to watching series in the small screen of my phone.

I used to watch series all night… sleep at 5:15 am only because my folks would be up by 5:30 am. My very existence would be in danger if they discovered me with my tiny phone in hand. Wake up at 8 am with puffy eyes as I could not let them know I had not slept. Encourage by brother to sleep so that I could use the laptop. By this time I had watched at least 15 series, each taking just 2 or maximum 3 days of Youtube time.

Midway through this madness, my laptop crashed and I refuse to take responsibility for it!! When asked if there is any valuable data in it, I cried about the 7 or so series that I had downloaded, some of them being Dream High, Bride of the Century, My Princess, Sungkyunkwan Scandal. How could I not cry. These were more priceless than gold and diamonds! And so when I recovered my data, the first thing I asked for was the folder in the D: drive called "Korean Series"!

But how could I survive the months without watching series? So I resorted to hijacking all available phones at home to watch them. I persuaded my dad to buy a phone with a big screen so that I could continue my saga. I would sit as close as possible to the router to ensure no buffering or lapse in the video. If the phone which I was using shut down due to battery drainage, I would run like a coyote to get another phone so that I may continue watching!

And if I could not watch it online, I would read the episode recap on Dramabeans and recreate it in my mind. I have finished 4 or 5 series in this manner.

On an average I must have watched at least 30 series by the time I went for training. It will surely continue on!!!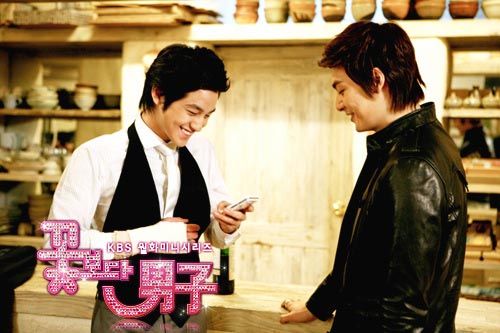 At least the source of conflict can also be the source of consolation. GuJunPhew, aptly named, wrote that she was "recovered greatly because of Boys Over Flowers":
My boyfriend of 5 years always complained that I watch too much K-drama so I wasn't that surprised when he broke up with me via text to tell me that he has found another. I was crying my eyes out when I heard Boys Over Flowers' "Stand By Me" play on the TV (a local channel here in my country airs K-dramas daily) and all my pain has gone away. I have my F4 anyway and I don't need him. I watched dramas and listened to OSTs and before I knew it, I had already moved on. Now, my present boyfriend supports me wholeheartedly, he even downloads episodes I missed.

There ya go, Boys Before Flowers, making friends. Fern writes:
My K-drama addiction started when I was 15, and that was back in 2009. My high school had an adventure camp at the start of the school year for all 15-year-olds, for us to step out of our comfort zones and all that. But due to some health problems, I could not go for the camp and had to join the "lame" young kids for their "lame" camp within the school. Since the school camp program was not for us, the 15-year-olds who stayed behind had a lot of free time.

So I had a classmate, whom I had only known for 10 days, with me. On the second last day of camp, being incredibly bored, we headed to the library to surf the net on the computers. And that was when I saw an article about Boys Over Flowers on Facebook. I looked it up, tried the first episode and got hopelessly hooked. I then told my friend to join me in watching the show with me. That night after dinner, we hid ourselves in the library so that we could continue watching the series through the night. Not only did we not bathe for the day, we got ourselves locked in, squealing in the dark library at 3 am. My friend loved Kim Bum, while I took Kim Hyun-joong.

I came out of that camp a converted K-drama fan. Watched many older dramas and caught up with new ones. It is unfortunate (or should I be proud?) that this addiction still goes on now that I'm in college, and sometimes I continue my drama marathons despite having mountains of readings to do. But I've got to say, that was probably the best camp I've ever had in my life. It changed my hobbies entirely (now I only have ONE hobby). And the friend I was with has now become my very best friend.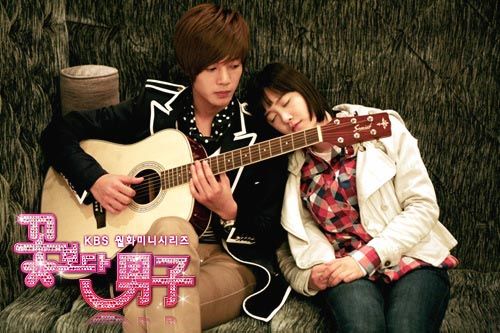 Of course, the addiction doesn't come without casualties, like grades, as we hear from Hazel Grace.
Hello Beanies… It's my first time contacting you guys and I just want you to know that your drama recaps and reviews keep me going with my love for K-drama. I am not very able to access dramas on the net so your recaps keep me in the know of what's new and hot.

The first drama I fell in love with was Jewel in the Palace. Back then I didn't even know its tittle but I loved it to the moon and back. After I went to college I found out that people have lots of K-dramas in their laptops so I got myself Boys Over Flowers during my exam week and stayed up all night watching it when I had my end of semester exams early in the morning. I got a 35 on that paper which is 5 marks short from the passing grade, but I didn't regret it because I had just finished one of my all-time favorite K-drama. Until now am working and I still get to drop by your page and read a few recaps… Thank you very much for making my days and thanks to dramaland for creating heart fluttering dramas.

Zitless sums it up thusly: "K-dramas has taken my nights"
The relationship between me and Korean dramas is an eternal one. I didn't like them at first but one day I hung around while my friend was watching Boys Over Flowers. That was what made me love it. I mean who can be as handsome as Kim Bum! Couldn't wait to continue. Even stayed up all night for it, and I had an exam the next day! BOF opened a door to a world where I never get tired of staying in. I am learning Korean now, even listen to Kpop music and follow up on the news.

Still have my drama marathons at night. Don't think I will stop anytime soon. Even got my brothers addicted to K-drama to the extent that they want to sue the writer of My Love From Another Star for the drama's ending.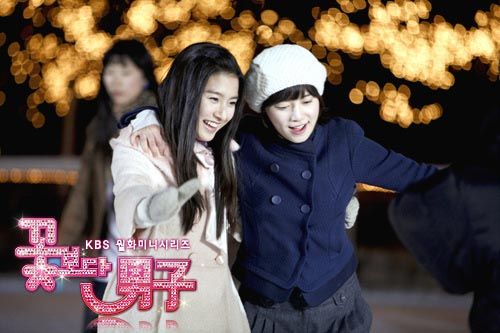 Boys Before Flowers wasn't the first drama tapioca pearl watched, but it was the one that made the addiction take root. Naturally.
To preface this, I was never much into dramas. I thought it was a waste of time. Before we had Viki or Dramafever feeding our addiction, we used to watch them on VHS tapes, and they were dubbed in our home language. I never got over the dubbing thing, and these abridged versions always cut out the true tragic endings. Song Seung-heon didn't die in our version of Autumn in My Heart, and Choi Ji-woo didn't die in Stairway to Heaven. The dubbed voices and the lies muddied my view of Korean dramas.

Fast-forward to 2006. My sisters and cousins were now buying dramas on DVDs off of Yesasia.com. My sister borrowed Spring Waltz from a cousin and began it that summer. I sat with her and watched for the heck of it because I had nothing to do. Before I knew it, I was staying up late with her, watching deep into the night. We finished Spring Waltz. I fell in love with the music and the tortured pianist and Austria and all the cliches that I now barely tolerate.

I rewatched Spring Waltz twice because my 17-year-old self thought it was the greatest love story ever (I still love; it's my sentimental favorite). I went to Yesasia.com for the first time and bought the OST. I figured out how to write money orders. And I listened to the OST nonstop for months on my Discman (still think it's one of the best OSTs).

I only watched My Girl after that. And that was it. I stopped before it became a problem.

Until 2010, that is. I was gonna be a senior in college, and I was not working that summer, so my sister (the same one) gave me her hard drive full of dramas and innocently told me to start with Boys Over Flowers…

I watched 12 dramas in about 6 weeks that summer and never looked back.

And don't worry, I got all A's my senior year despite my new addiction. Korean dramas are not as harmful as people think!

What do you do when you're in finale week of an addictive drama and your source of subtitles goes kaput? Ask Ava:
I became hooked on K-dramas by complete accident. I started watching anime in college (late night insomnia), which eventually turned into J-dramas (thanks, Hana Yori Dango, this is all your fault). A few years later I was bored and since I couldn't tell the difference between Korean and Japanese at the time, and I just clicked on a K-drama instead of J-drama.

Well. Capital Scandal was the result. I was sucked in for 16 solid episodes. It was incredible.

This happened in 2008. I watched and fell in love with so many K-dramas that when the US economy started really declining, I did something drastic: I moved to South Korea for a year. I used the excuse that I was a college graduate with no possibility of finding work in my field that year, but really? I just wanted to see South Korea.

From December 2008 to December 2009 I taught in a Korean hagwon. The kids were 4, 5, and 6, and what little Korean I knew came straight from K-dramas.

Fast forward a bit, and Boys Over Flowers was showing. I had a basement apartment, and one night a rat clawed its way up a drain into my apartment. I ended up having to stay at my boss' house while that was fixed. It was during the final two episodes. I had no possibility of watching except on actual TV with zero subtitles. So what did I do? I sat my boss' son down (he was 8, one of my after school students) and dared him to translate for me! His five-year-old brother thought that would be fun and joined in. Everything I knew about those final two episodes came from the mouths of babes.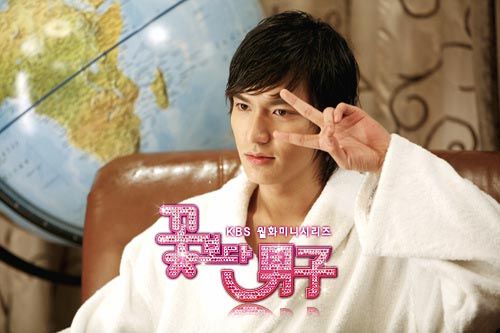 Thanks to everyone who sent in stories! To submit, email us your stories, and we'll keep sharing them as long as you guys keep sending them in.

RELATED POSTS
Tags: Spill the Beans