Twenty Again: Episode 5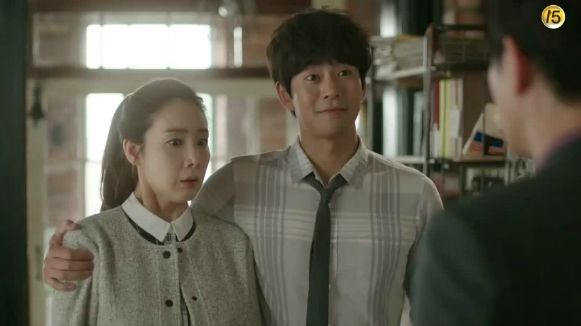 There is so much cuteness coming from Professor Grumpypants, I don't even know what to do with it. I want to bottle it up for a rainy day. It turns out that when someone thinks you're dying, there's no end to how sweet and thoughtful he can suddenly become, albeit still in his own childish and acerbic way. Nora doesn't know it yet, but she has herself her very own bucket list fairy godmother who's made it his mission to make her happy, whether she wants it or not.

SONG OF THE DAY
PD Blue – "서른 넘은 어른 아이" (Adult-Child Over Thirty) [ Download ]
Audio clip: Adobe Flash Player (version 9 or above) is required to play this audio clip. Download the latest version here. You also need to have JavaScript enabled in your browser.

EPISODE 5 RECAP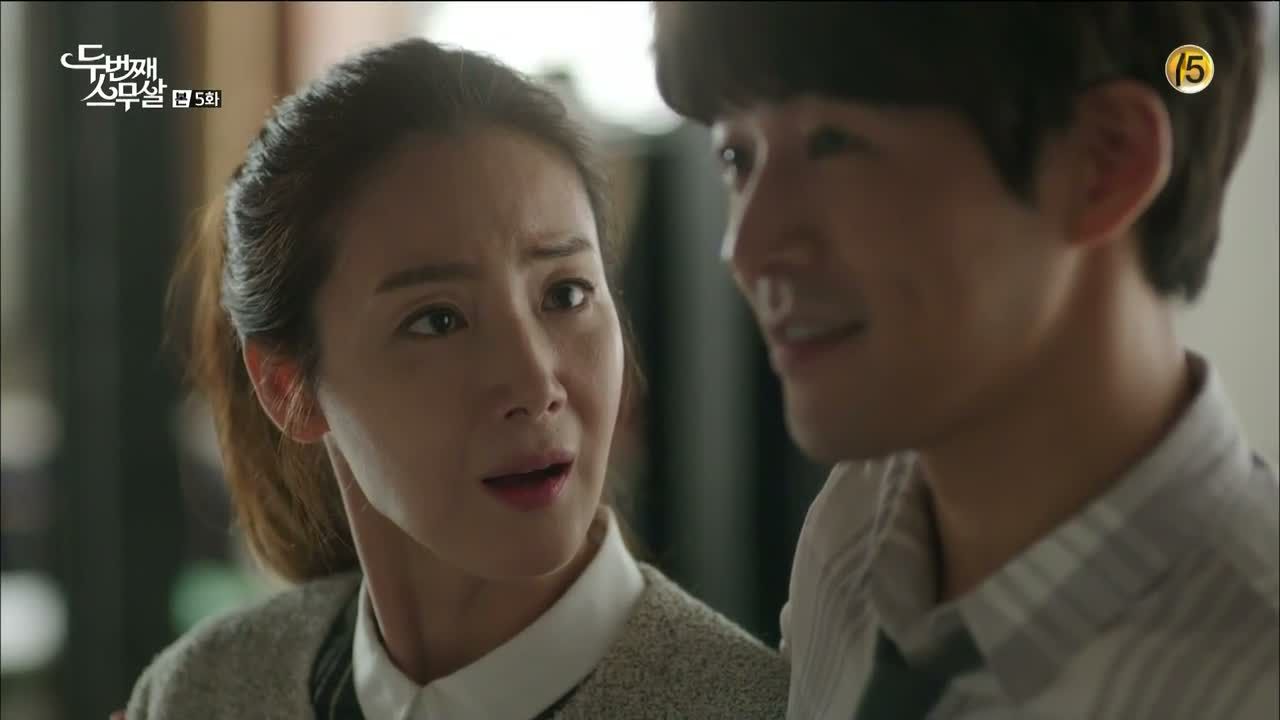 Husband Woo-chul goes slack-jawed as Hyun-seok slings an arm around Nora and introduces her… as his girlfriend. Omo. He quickly amends that to "girl who's a friend," acting like he didn't do it on purpose, and jokes that her husband would get mad. I love this.
Nora looks over at Woo-chul and ekes out a greeting, and Hyun-seok acts shocked that coincidence of coincidences, Woo-chul happens to be that husband. Hyun-seok suddenly turns on the charm and says that he's always been curious about Nora's husband.
He turns to Nora, still talking to her sweetly in the friendliest, most familiar way, and explains that he's collaborating with Woo-chul on his project and that he lectures at the university. Nora just stews silently and thinks, "I know, you crazy bastard!"
Hyun-seok chides her for not talking about him, and tells Woo-chul that they're the best of friends from back in high school, and he asked her to help him out when his assistant had an emergency to tend to. Nora just apologizes, much to Hyun-seok's ire. He says that she bragged about her husband being open-minded, and that she wouldn't need to get his permission for something like this.
He doesn't let Woo-chul get a word in edgewise, and ushers him to sit down for their meeting, while sweetly sitting Nora down at a different desk with assurances that she can keep working because he won't be long. I know it's an act, but it's surreal that he's being this nice.
Hyun-seok says that they'll focus on family for their theater healing project, and asks if it's okay to keep Nora out late tonight because of the piles and piles of work (which Sang-ye already did, but no one else knows that).
Woo-chul is still flabbergasted that anyone would ask Nora to work for them, and says that she's only ever been a housewife. Hyun-seok counters that she couldn't possibly only have done that twenty-four hours a day, and says that a dancer has especially sharp senses and emotions.
Hyun-seok ushers Woo-chul out with the biggest smile plastered on his face, and Nora asks through gritted teeth what the heck he's doing, all while trying to smile pleasantly for Woo-chul's sake. Woo-chul drives off wondering how and when those two got so close, and looks up Hyun-seok's high school because he can't even remember his wife's school.
Once they're alone, Nora lets Hyun-seok have it, but he argues that this is all so that she won't get caught going to college like she wanted. He tells her to give the excuse that she's working for him if she ever gets caught on campus. Ah, grumpypants is also smartypants.
She asks skeptically if he really did this all for her, and then hilariously starts to back away in fear: "Why? Why are you suddenly doing things for my benefit?" He just answers cryptically that he has a debt to repay. She asks why he pretended not to know her and embarrassed her in class then, and he says he'll answer when she finishes all the work he gave her.
She says she's not in the right frame of mind to help him right now, and he guesses that it's because of Pervy Professor's incriminating video. She's shocked that he knows about that, and he tells her to think back on her night of drunkenness. She gasps and says that's what alcohol does to you, and he's surprised to hear that she's never had a drink before.
He doesn't let on that he helped pressure Pervy Prof into quitting, and just says that they won't know until Monday. What he does know is that if she spends her weekend anxiously, she'll waste her forty-eight hours on nothing but feeling anxious. So he shuttles her back to the table and sits her down so she can pass the time reading.
He tells her to come by when he calls her for more help, and that she can do her homework here too. Oh just admit that you want to see her all the time!
Meanwhile Nora takes a break from her reading to stare at Hyun-seok, and he says without looking up, "You're thinking, 'Why didn't I know it then? Was Cha Hyun-seok always so handsome?'" Nora cringes: "I was staring at you because I'm hungry." Hee.
He says they can go eat with Sang-ye, but Sang-ye runs in to say that she has to go back to her mother in the hospital, and just came by to pick up her laptop. She hands Hyun-seok tickets and asks Nora to go with him in her place, and runs off. Wait, was that an act too? Is your assistant in on this?
Woo-chul meets his girlfriend Yi-jin for dinner, but he seems distracted today. He isn't even listening to her, and his thoughts float back to Hyun-seok and Nora, as he imagines her telling Hyun-seok about the divorce. Imaginary Hyun-seok is appalled, and tells her that a man wanting to divorce a woman like her is definitely a cheater.
Yi-jin is taken aback when he abruptly cuts their date short and goes home instead of coming over to her place.
Hyun-seok's tickets turn out to be for a movie, which he insists is for research. Uh-huh. He buys a giant bucket of popcorn and happily watches her while she watches the movie, content when she laughs and sympathetic when she cries.
And in flashback we see that he read her bucket list, which included watching a late-night movie, with special emphasis on the popcorn. That is so adorable. Other things on her list include getting a mani-pedi, wearing killer high heels, going on a trip alone, going clubbing, going on an MT retreat, and eating street food.
Woo-chul is on edge all night waiting for Nora to come home, and Hyun-seok's comments earlier today ring in his ears. Hyun-seok had said that working together on productions in high school has made it so that he and Nora are highly attuned to each other's senses, and that she knows his feelings better than anyone. Pfft, the faux-innocent smile at the end is so awesome.
Woo-chul is disappointed when it's Min-soo who walks through the door, and when Min-soo asks if he and Mom have been fighting lately, Dad just says it's adult business that doesn't concern him.
Nora is in great spirits after the movie, and Hyun-seok begins to realize that she hasn't been to any movies, plays, or concerts, including his productions. She brushes it off like it's obvious that a mom wouldn't have time for such things, not that she has anyone to go with.
He takes a detour on the way home to stop at a street stand, remembering that she had bucket-listed eating these skewers. He plays it off like he was hungry, and is further surprised when she explains that she saw these on TV once and always wanted to try them.
He mutters that if she wanted to try them she could've just come outside to eat one, but she says that a housewife shouldn't be running about outside. Are you quoting your husband, because ew. Hyun-seok grouses that she's from the Joseon era around her husband, and wonders if all people end up that way.
She asks if he isn't married, and he can't believe she's only asking him this now. He says he never married, "Because I might meet a woman like you," and that he doesn't like it when women become totally different after marriage. She admits that she changed a lot, and he says it doesn't matter as long as she's happy.
Nora remembers him praising her high school self profusely in front of her husband and asks why, and he says matter-of-factly that it's true—that's how she was back then. She's genuinely surprised by that, and he balks, "Do you have amnesia too?" She just didn't know that's how he saw her, and he doesn't really have a retort for that.
Woo-chul paces in front of the window until he sees Nora arrive in Hyun-seok's car, and this time he's the one to scare the daylights out of her when she walks in the door. He's full of questions about her friendship with Hyun-seok, and tells her all the reasons why she shouldn't tell him about their divorce, like his position at school and Min-soo finding out from someone else.
He says that she and Hyun-seok seemed awfully close, and asks how long she's been in touch with him. She lies that she doesn't remember, and he just assumes that means they've been in touch for years. He asks about the stories she read, and she tells him to find out directly from Hyun-seok, per his instructions.
Nora notes how strange it feels to talk about personal matters with Woo-chul, and points out that they've never spoken about anything other than Min-soo before. Woo-chul says they aren't really a couple that talks to each other, and she asks if what they're doing now doesn't count as talking. Whatever it is, he puts an end to it with a yawn.
Nora falls asleep that night remembering that she and Hyun-seok were really good friends once, and in flashback we see them planning a performance together, for which they'll have to ditch school. They decide to make a whole trip of it, and plan their three-day MT in excitement.
Hyun-seok comes back to find Sang-ye asleep at the table, and she asks eagerly how Nora liked the movie and if he bought the right kind of popcorn. So she was in on it from the start. She says that he seems like a high-schooler around Nora, and he admits that he's been childish around her.
Sang-ye assures him that he's doing so much for her now, and that'll more than make up for things. He sighs that Nora must've spent her whole life taking care of Woo-chul, and they both assume it's because she loves him so much.
Nora steels herself as she walks onto campus on Monday morning, practicing her threatening speech to Pervy Professor. But her partner in crime Seung-hyun calls to tell her the good news that Perv quit (citing personal health reasons), and the girls jump up and down together in victory.
Seung-hyun says it's all Nora's doing, because she wouldn't have had the guts to send him the video. Nora asks why she gave it to her in the first place, and Seung-hyun just says cryptically that someone she admires and respects told her to give Nora the opportunity to decide things for herself.
They skip off to class together arm-in-arm, and Hyun-seok watches them go with a smile on his face.
The other freshmen in their department wonder if Nora was behind Pervy Professor's exit and ask her about it. They suggest she not say too much, to maintain a low profile, and apologize for not taking her side with the sunbaes. Nora says she spoke hastily, and thanks Hye-mi for letting her know about the classroom the other day.
Hyun-seok drops by Yi-jin's office to ask if she's secretly dating someone, and gives her back the pen she dropped. She's caught off-guard but lies that W is for Woocheon University, and he just plays along. He supposes that the daughter of the chairman of the board is intent on finding love on her own terms, and pretends to take an interest in her type because he wants to set her up with someone.
She insists that she doesn't need a setup and isn't lonely, and he muses that it would take someone special to get her attention. His thoughts must drift to Nora, because he adds absently that he can't even dream of it, which hilariously comes out sounding a lot like Hyun-seok has a crush on Yi-jin.
He tells her to meet someone and have a real relationship, the kind where you can hug and kiss in public. She doesn't know what to make of him, and wonders why Hyun-seok is suddenly taking such an interest in her.
Nora goes looking for Soon-nam in the hopes of doing their campus couple homework assignment, and stops near a group of dancers who are practicing in the hall. One of Soon-nam's dance minions happens to spot her doing the steps as she watches, and he recognizes her from the video.
He calls Soon-nam to say that he's found the girl that he ordered them to recruit, and Soon-nam rushes to the office. He lights up when he sees her from behind… and then Nora turns around. HA. I love the horror-shock-horror on his face.
Nora gasps and quickly rattles off an explanation that she only came here looking for him to do their homework, not audition, she swears, but then this guy made her audition. Soon-nam says that he's technically last year's president and the guy who auditioned her is this year's president, and he already let her in, so it can't be helped. Pfft, like you weren't the one who said they HAD to find her?
She's just excited to be let into Bounce, and he warns her that she has to follow the rules though, including being respectful to her sunbaes. Nora is more than eager, and tells Soon-nam to speak in banmal to her because she's always wanted a sunbae. He's so flabbergasted that he just stares at her blankly, and still uses jondae anyway because he can't wrap his head around his own rules.
They head out to eat lunch together for their couple homework, and Nora gets worried when he wants to go to the library cafeteria, since chances of running into Min-soo are high. But he says that they have the best food, and in their club the sunbae always buys and the hoobae eats whatever they're given. I luff this kid.
Hye-mi grouses all the way through lunch because Min-soo had to cancel on her, and wonders in her dramatic way if he even really loves her. She then makes plans to meet with her marriage class partner near the library.
Sang-ye is surprised to see Nora and Soon-nam taking a picture together over lunch, and stops to eavesdrop. Nora adorably calls him sunbae-nim at every turn, and thanks him for defending her in front of that class last week. He didn't know she was listening, and brushes it off like it was nothing.
She thanks him for accepting her into the dance club too, and he tells her that they have a club meeting at 5 o'clock. She chirps, "Yes, sunbae-nim!" and they both laugh.
Hyun-seok makes a call to a friend to procure tickets to the stage production he worked on. It's supposed to end tomorrow, but he says that a friend really needs to see it. Sang-ye runs in and excitedly tells him about Nora working things out with Soon-nam, who isn't dropping the theater class after all. She tells him that Nora even joined Bounce, and Sang-ye is all flushed with satisfaction that things are really working out for Nora's college life.
She worries about Woo-chul still not knowing about her terminal illness though, and wonders if they ought to tell him. But Hyun-seok thinks Nora should be the one to tell him and do things on her terms, and all he wants to do is help her live the way SHE wants. Which is why we're on your side.
Sang-ye says he doesn't know women very well, because a woman would want to do all these last things with the person that she loves. That gives him pause.
Min-soo walks to the library and stops cold when he spots Hye-mi taking cutesy couple pictures with her marriage class partner. It escalates from handholding to lying in his lap, and Min-soo shouts her name and storms over to her.
By the time the argument gets going, they've amassed a crowd of bystanders, and among them are Nora and Soon-nam. Hye-mi says it's homework, but Min-soo doesn't see how skinship with another guy qualifies as homework and tells her to drop the class.
She refuses, and says he does whatever he wants to do, so she's going do the same and go have fun even if she has to do it by herself. She says she's tired of just being another task on his schedule, always waiting for him and liking him on her own.
She says she won't do that anymore, and starts to walk off. But Min-soo tells her to stop right there, and declares that she can do those things with him, and leads her away. The crowd oohs, and Nora smiles to herself, "Our Min-soo has become a man." Really? I think he's in a rather childish relationship, but whatever.
Sang-ye passes by Woo-chul on campus and stops to give him a pair of tickets to the play that Hyun-seok is trying to arrange for Nora to see. She tells him to go see it with someone special, obviously expecting he'd take Nora.
Nora joins her first Bounce meeting, and gets a pretty confused but nice welcome from the guys. She's told to just stand in the back and follow along, and Soon-nam watches her the whole time, going from skeptical to rather pleased by the time she gets the hang of things.
Min-soo arrives at the student organization center looking for the travel club that Hye-mi is a part of, and ack, he walks in as Nora is saying goodbye to her club. He spots her just as she's bowing and calling them all sunbae, and he's so shocked that he runs and hides.
He calls Dad right away and outs Mom for going to their school, and Woo-chul has a fit imagining a very embarrassing three-way run-in on campus with his wife and his girlfriend. He tells Nora to come home right away, and confronts her about being a student at Woocheon.
She knows she's been caught and doesn't bother denying it, and just asks why it is that she has to drop out. Woo-chul can only give roundabout arguments that amount to him and Min-soo being embarrassed, while she in turn asks why they have to get legally divorced, ironically citing Yi-jin's Sartre-de Beauvoir open relationship as a reason not to.
Woo-chul swears that he won't change his mind about their relationship because of college, but Nora says that's not why she's going. She says that she'll talk to Min-soo. She flashes back to earlier that day, when she had actually seen him in the hall. They both hid, but it was clear that they saw each other.
She goes to Min-soo's room, where he's stewing at Mom for going to his school and even joining a club. Right, because this is somehow all about you. Nora says that she knows how embarrassed he must've been and how much he dislikes her, but explains that going to the same school was unplanned.
She says she's sorry, but she's not quitting. Good for you. She asks if there's a real reason why she shouldn't go to school, and says that there's a great solution to his embarrassment—they'll just completely ignore each other at school and pretend to be perfect strangers. She says that no one knows she's married or a mom, and she'll never tell anyone about their relationship.
She says sincerely, "This is really important to my life. I'm sorry to you, but I don't think I'm doing anything wrong." I love that she stands up for herself like this. Min-soo asks what she's going to do with a college degree at her age, but she says she won't know until she tries.
Min-soo throws a tantrum and says he's going to drop out then, so she just heads to her room quietly and locks the door. She refuses to come out that night, and in the morning, Woo-chul says that Min-soo won't go to school if she does, but she just saunters right out the door and tells Min-soo to go to class. Ha.
Hyun-seok finds Nora at her locker and gives her a pair of tickets to the last showing of his production that night.
Woo-chul drops Min-soo off at school, and watches agog as Nora walks right past Min-soo without so much as a pause. Serves you right. Hyun-seok watches curiously, and Woo-chul notices him there.
He confronts Hyun-seok in his office, and asks if he's known all this time that Nora is a student here, and why he didn't say anything about it. Hyun-seok doesn't see why he would when Nora is his friend—she wants to go to school, so he's helping her.
Hyun-seok asks why Woo-chul doesn't want her going to college, and Woo-chul says that's between them as a couple. Hyun-seok: "I'm not interested in your marriage problems. What I am interested in is Nora." Did he just say that out loud?
Woo-chul is on pins and needles thinking that Yi-jin and Nora might run into each other, and jumps nervously when Yi-jin is waiting for him in his office.
She complains that he's acting like a married man lately (um… he is one), and that it's the first time in three years that she's felt distant from him. He looks down at the tickets that Sang-ye gave him and makes a date with Yi-jin to make it up to her.
Nora gives her tickets to Yoon-young, because Woo-chul wanted to hash things out tonight, but when he cancels on her first to go to the same show, she plans to meet Yoon-young there. Eep.
Hyun-seok is surprised to see Sang-ye at the office when she was supposed to take her mom to the show, but she tells him happily that she gave her tickets to Woo-chul so he could take Nora.
Hyun-seok knows all too well that Woo-chul would take his girlfriend, not his wife, and yells at her for doing something so senseless. He runs out and calls Nora repeatedly, but there's no answer. He does get through to Yi-jin, who says that she's not on campus because she has plans tonight.
Woo-chul picks her up and acts like he prepared the tickets for her to make up for having to deal with family matters lately and acting like a husband and father in front of her, and Yi-jin swoons.
Hyun-seok races to the venue and scoffs derisively when he sees Woo-chul and Yi-jin together, as expected.
Nora narrowly misses seeing them when she first walks in, but then when she rounds the corner towards the restroom, she sees her husband standing there holding a woman's purse. And then Yi-jin comes out (wearing a hat and sunglasses), and he fixes her scarf tenderly.

COMMENTS
Aaah, she knows! Initial pain aside, I'm glad that Nora has discovered Woo-chul's relationship. I was willing to give him the benefit of the doubt that he didn't outright cheat on her since they were living as a divorced couple (not that I really even get what that means), but if he's been with Yi-jin for three years, I'm thinking that Hyun-seok's assessment of him as a cheating bastard is pretty accurate. It's maybe not quite as bad as Hyun-seok thinks, since he assumes that Woo-chul and Nora have a loving relationship and Woo-chul is playing her for a fool, but in practice the shock and betrayal won't be any less for Nora. I'll be much happier when she knows the score and realizes that her marriage isn't working on many levels, because she certainly deserves better and needs to move on. It's infuriating how little respect she gets at home, and how much she's let it define her over the last twenty years of her life.
But the fact that she's become so meek and self-conscious is what gives every little triumph now so much meaning. It was frustrating to see her be so downtrodden at the start that now every time she asserts herself, stands her ground, or argues back, I give a little cheer. It was awesome to see her take her family's disapproval in stride, and to ask repeatedly for them to give her a valid reason why she shouldn't go to school. It's a simple question, but they have no answer for her and she knows it. It's the first time she's ever done something purely for herself since she was in high school, which is kind of appalling, really. And I'm proud of her for not caving to her son's selfish tantrum, and for making a choice for her life, not his.
It's so fun to watch Nora make strides in her college life, to make real friends and actually enjoy herself now. How cute is it that she's so happy about doing things the official way, like bowing to her sunbaes and speaking to them in jondae. It's confusing for Soon-nam, but it makes perfect sense that she'd love it because it's a chance for her not to be judged by age, when she's spent all this time being ostracized on campus for being old. In Bounce she's just a freshman and a rookie like anyone else, and I love Soon-nam for caving and (begrudgingly) making her feel that way.
Hyun-seok's secret bucket list missions are so perfectly in character, like he's directing real life behind the scenes (not unproblematic, of course, if taken too far). But it's so well-intentioned that it's hard to get mad at his puppetmastering, because he's doing the one thing that gets me so squarely in the heart—he doesn't take credit for any of it, and just takes joy in seeing her happiness. I like that he leaves judgment out of it and just wants what Nora wants for herself, and is quite literally following the book. And when her husband looks down on her for being incapable, inexperienced, and not even worthy of having a damn conversation with, it's not hard to seem like Prince Charming when you want to respect her life choices and support her dreams. Secretly running about town to make sure she gets to experience everything she wants as if it's Fate or her own doing? Well that's just love, and freaking adorable to boot.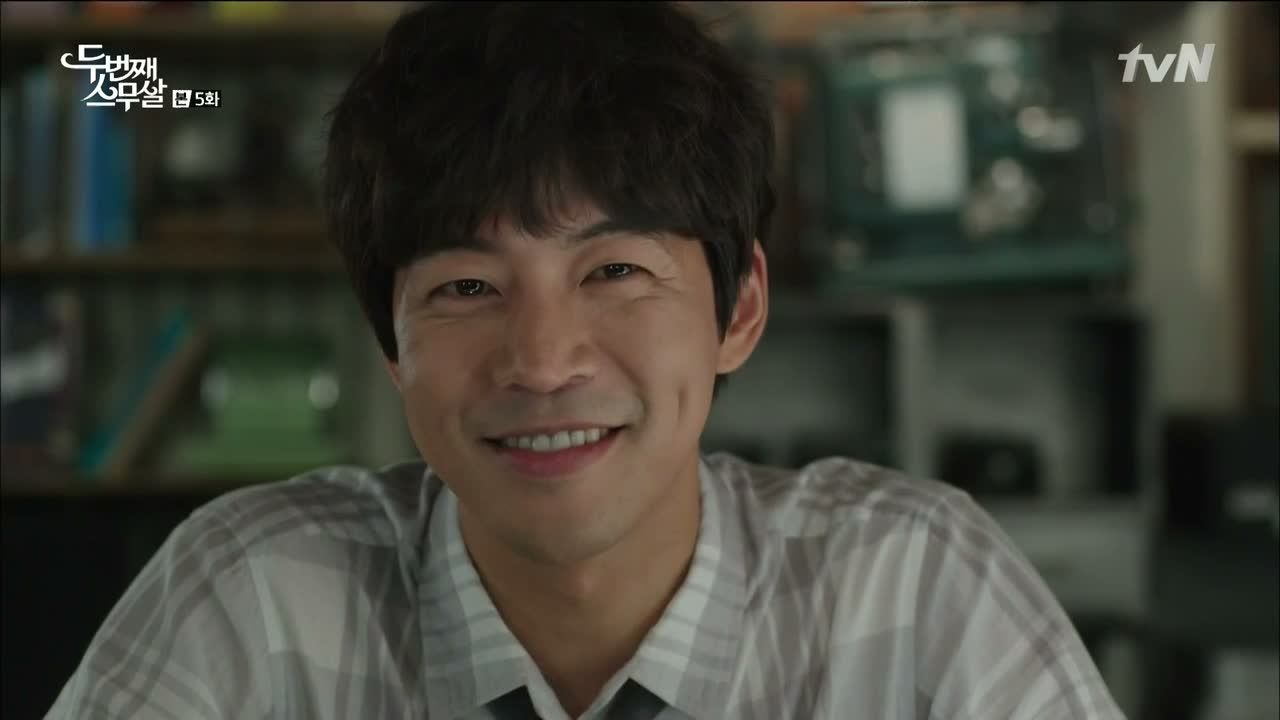 RELATED POSTS
Tags: Choi Ji-woo, Choi Won-young, featured, Kim Min-jae, Lee Sang-yoon, Twenty Again