Union workers band together in JTBC's webtoon adaptation Awl
This drama totally flew under my radar, but I'm interested to see if it can really become the next Misaeng like it's clearly angling to be. Cable network JTBC's adaptation of the webtoon Awl, about union workers fighting back against The Man, is gearing up to premiere in October; it'll be added on as a Friday night drama in addition to its currently airing disaster drama D-Day.
Ji Hyun-woo (Angry Mom) headlines the adaptation of the webtoon by Choi Kyu-seok, about a group of employees at a large supermarket who fight a massive layoff. The story is based on real-life events in 2002, when a group of union workers fought back after being fired by a large supermarket chain. The webtoon focuses on the daily struggles of workers and the difficulties they face when they attempt to fight back against the system.
Ji Hyun-woo's character is the manager of the produce section of the supermarket, who seems like a cold and stiff rule-follower on the outside, but has a heart warmer than anyone on the inside. He'll be the one to lead the other workers in this fight against their company, aided by union counselors Ahn Nae-sang (My Daughter Geum Sa-wol) and Kim Ga-eun (Joseon Gunman).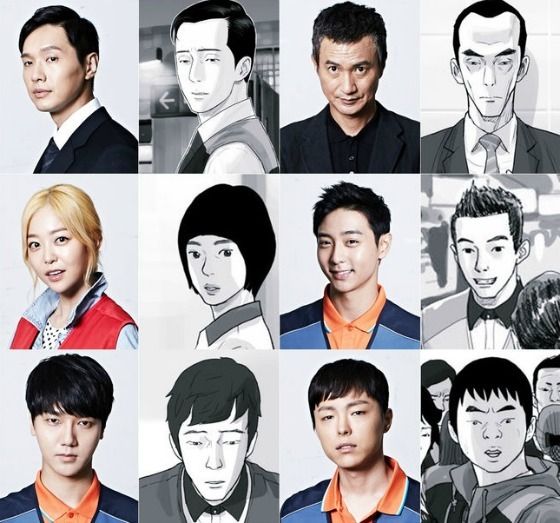 Fellow supermarket workers will be played by Hyun-woo (There Is a Cat), Super Junior's Yesung, and singer Park Shi-hwan of Superstar K 5, who will be a trio of friends working under Ji Hyun-woo. And of course we need a bad guy to represent the corporation: Misaeng's Kim Hee-won is the head of the company who orders the layoff.
The teasers feature drawings that fade into our actors, and highlight some key quotes from the webtoon. Ji Hyun-woo: "In every place, I have always been someone's stumbling block." Ahn Nae-sang: "Don't waste your time pretending to be an adult and just worry about feeding yourself," and "If you change where you stand, the view will change too."
I expect it to be a really well-made human drama that highlights some harsh but realistic conditions. I just hope it'll be as uplifting as it is realistic when all is said and done.
Awl airs on Friday nights and premieres October 23.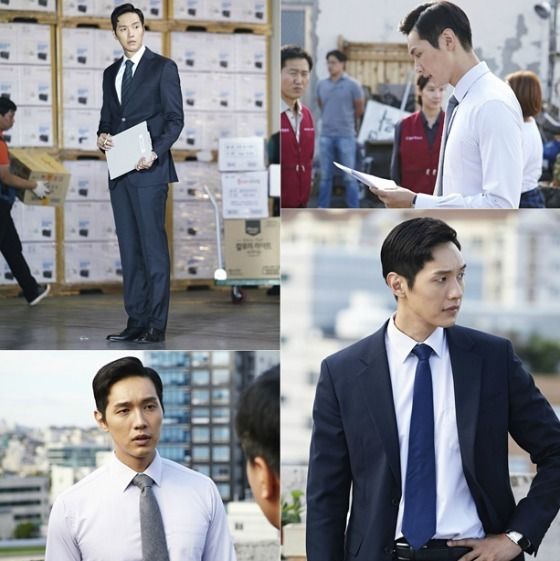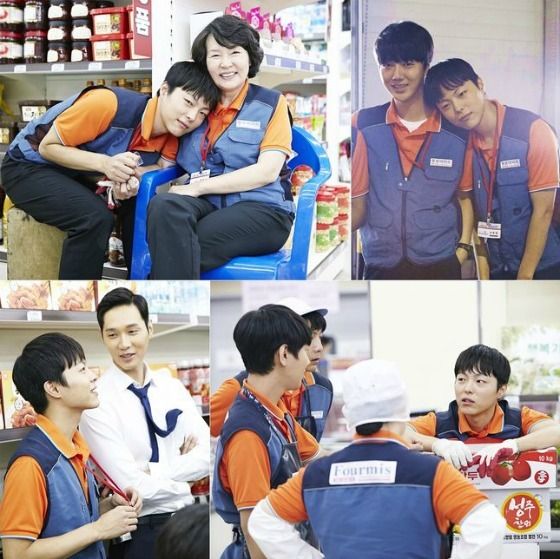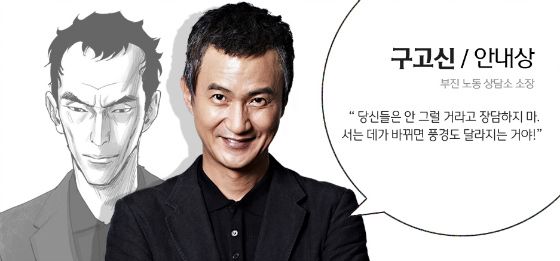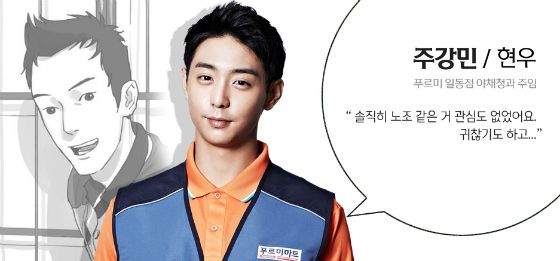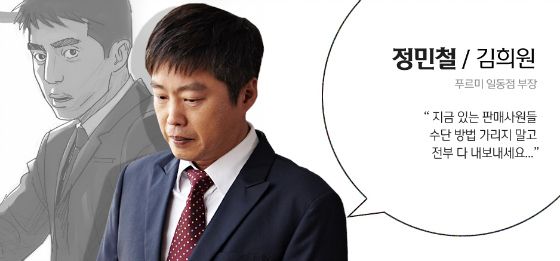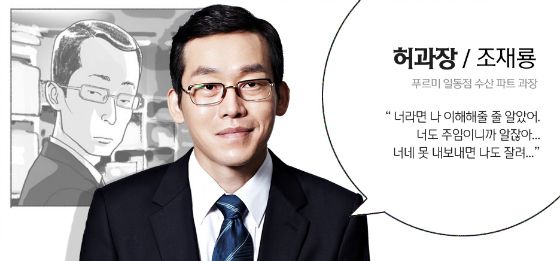 Via IS Plus
RELATED POSTS
Tags: Ahn Nae-sang, Awl, Hyun-woo, Ji Hyun-woo, Kim Ga-eun