Answer Me 1994 meets Answer Me 1988
Oppa-yaaaaaa! Answer Me 1994's Jung Woo and Go Ara made a surprise visit to the set of Answer Me 1988, which I hope means that we'll be seeing a cameo from them in the newest installment of the series. Worlds would collide, given how many actors are in both shows, but that's just the sort of thing that Answer Me 1994 played around with when the 1997 cast made a guest appearance (and Sung Dong-il met Sung Dong-il, in a weird meta mind-warp). In the clip below they're just visiting the set and wishing the cast well, but come on, you didn't get them out there and not shoot a funny inside joke cameo, right?
This time we've got a group of five neighborhood friends who've all grown up on the same street and are 18 years old in 1988. Hyeri is Deok-sun, the second daughter to Sung Dong-il and Lee Il-hwa's humble family. She's a middle child who's constantly teased by her older sister and knocked down by her younger brother, and though she's always close to last place when it comes to her grades, she doesn't let that get to her. She likes high-teen romances and cares more about the latest fashions than her schoolwork, and has a bright personality.
Ryu Joon-yeol is Jung-hwan, second son to Kim Sung-kyun and Ra Mi-ran — they're a family that became wealthy overnight and they still don't really know how to spend their money. He's a prickly character who's discontented about everything and only loves soccer. But he's also described as a classic bad boy type… heartbreak, here we come.
On the other hand we have the good boy: Go Kyung-pyo is Sun-woo, class president, gentleman, and all-around good kid that everyone and their mother (literally) loves. And the third member of their little trio is Lee Dong-hwi, who plays Dong-ryong. He's the youngest of five sons in his family, and loves to dance. He's rather popular at school because he's a walking encyclopedia on the pretty girls in town, and also distributes pirated copies of erotic movies. There's always one of these in an Answer Me world, isn't there?
And last but not least is Taek, played by Park Bo-gum. He's a genius baduk player who plays professionally, and is considered a national treasure. He became a pro player at 11, claimed the world championship title at 13, and still holds the first-place ranking. Damn, so they really mean boy genius then. He has only four friends in the entire world — the other kids he grew up with on his street.
I see a few familiar character types in the mix, like Hyeri resembling Jung Eun-ji's character in 1997, or Park Bo-gum having a very Chilbongie-esque life as a famous figure. But it's the chemistry among the friends that makes an Answer Me series what it is, so I'm looking forward to seeing their friendship in action. I wish the teasers were a little more revealing in that regard, but I suppose we don't have to wait much longer for the drama itself to show us.
Answer Me 1988 premieres Friday, November 6.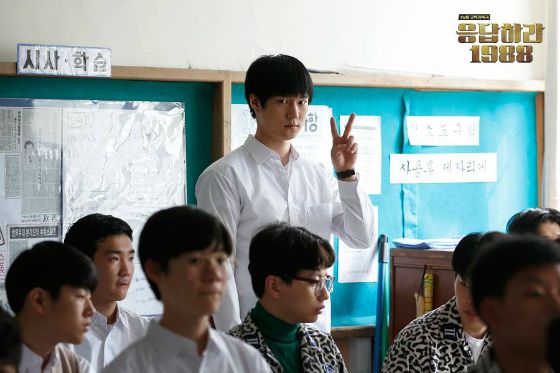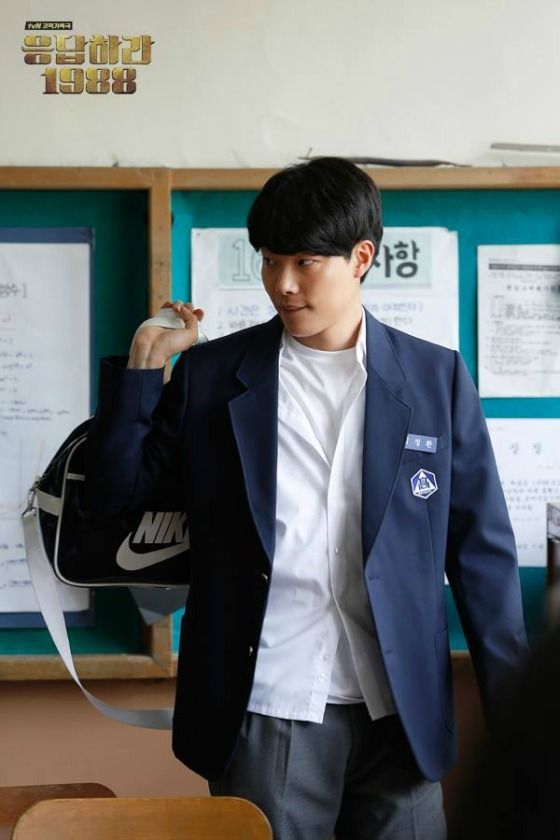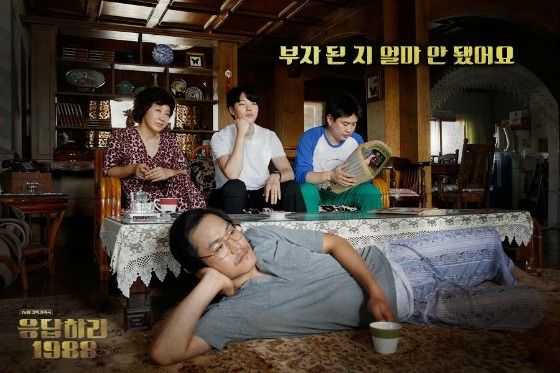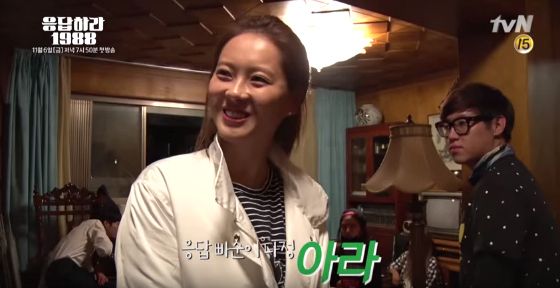 Via Star News
RELATED POSTS
Tags: Answer Me 1988, Go Ara, Go Kyung-pyo, Hyeri, Jung Woo, Park Bo-gum, Ryu Joon-yeol