Back at sea for Three Meals a Day: Fishing Village
You know, Three Meals a Day has only been off the air for a few weeks (while Na PD was busy running around China with the 1N2D boys), but I've missed it a little. I guess I've just gotten used to the low-key everyday farm hijinks. I'm even more excited that this next season is a return to Three Meals a Day: Fishing Village, because sorry Seo-jinnie, but Chajumma rules.
This will be the second season of Fishing Village, which takes resident chef-mom Cha Seung-won, fisherman-dad Yoo Hae-jin, and gopher-son Sohn Ho-joon back to Manjae Island. The first trip also includes guest Park Hyung-shik (High Society), who filled in for maknae Sohn Ho-joon while he was finishing up his drama Mrs. Cop. Sanche the dog and Beol the cat will be back too, of course, since we can't have Three Meals a Day without the animals.
Based on the teasers, going to the island in the summer doesn't make it any more pleasant. Suffering abounds as they fight wind, rain, and cold just to cook three meals a day… but would we have it any other way? Hardship is what makes this show better than its farm version, really. It drives Yoo Hae-jin to swear and Chajumma to shout, "Let's just come in winter!" They whine about when Ho-joonie will arrive, and when times get tough, Chajumma declares that there will be no breakfast.
I just love their bickering chemistry, because it makes the most mundane thing — shooting a TV spot to announce the premiere date, like in the third teaser — a whole comedy routine where they keep nitpicking each other's line deliveries. I hope for Yoo Hae-jin's sake that he has better luck catching fish this time around, otherwise he'll never hear the end of it from Chajumma.
Season 2 of Three Meals a Day: Fishing Village premieres this Friday, October 9 on tvN.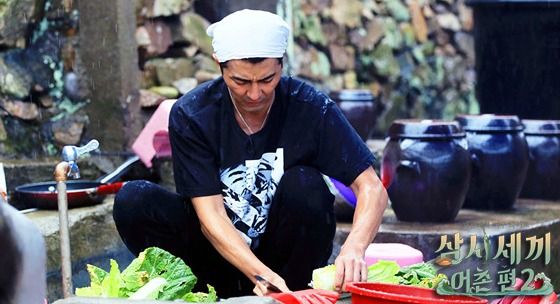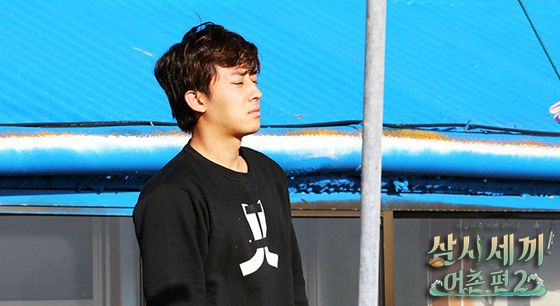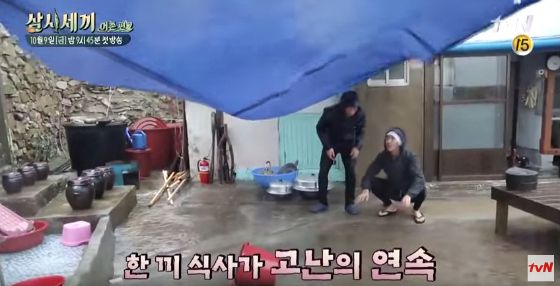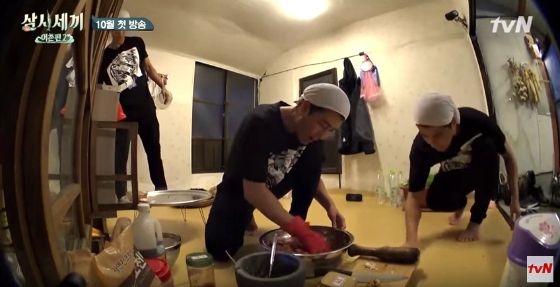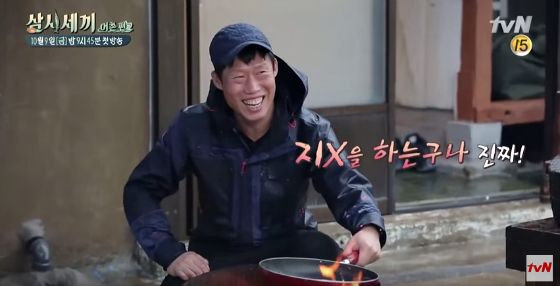 Via Xports News
RELATED POSTS
Tags: Cha Seung-won, Sohn Ho-joon, Three Meals a Day, Yoo Hae-jin