Growing up in the neighborhood in 1988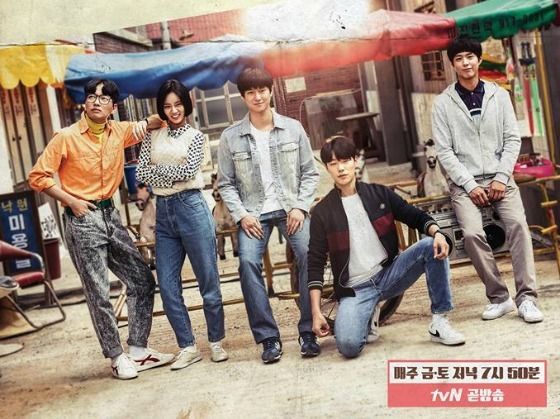 I'm actually too sad that Twenty Again has to end to get excited about tvN's next Friday-Saturday drama Answer Me 1988 yet, but I'm sure it's going to be another heartwarming family series that makes us all wistful for the good ol' days. The Answer Me franchise has built its identity around feel-good nostalgia for simpler times, first loves, and friends that become family. The newest installment promises more of the same, though we were told up front this time that there would be no more husband-hunting mystery. I'm gonna hold you to that, just so we're clear.
This time the story will be about five families that live on one street. I wish they'd tell us a little more about the setup, but this series pretty much relies on the one concept — retro family drama — and the fun will be in the small moments and relationships that form. The latest poster features our heroine Hyeri with all the boys from the neighborhood: Lee Dong-hwi (Divorce Lawyer in Love), Go Kyung-pyo (Cantabile Tomorrow), Ryu Joon-yeol (Social Phobia), and Park Bo-gum (I Remember You).
I hope this doesn't mean we're just morphing the love triangle to become a pentagon. I suppose Answer Me 1994 started out with everyone as a husband contender, but that's exactly what I don't want a repeat of. I like the poster's concept though, with the five kids on their playground ponies and all grown up on the same exact street. The copy reads, "This alley is the same." And the bottom poster says, "My last love is family."
The first teaser doesn't even count as a tease — it's just flipping TV channels back in time, along with the era's music to match, of course: Answer Me 1997 set to H.O.T., to Answer Me 1994 set to Seo Taiji, then Answer Me 1988 set to Shin Hae-chul. I wonder if that's a clue about this year's fangirl on the cast, because we can't have an Answer Me drama without a diehard fangirl, right?
Answer Me 1988 follows Twenty Again on Fridays and Saturdays in October.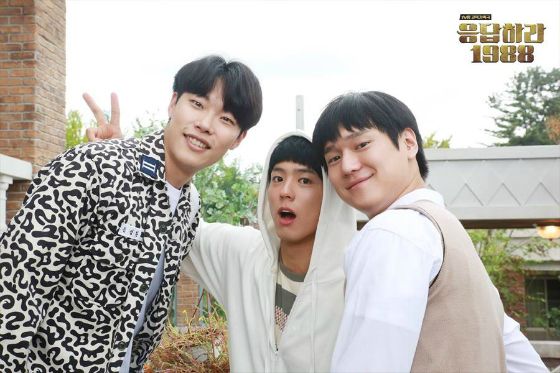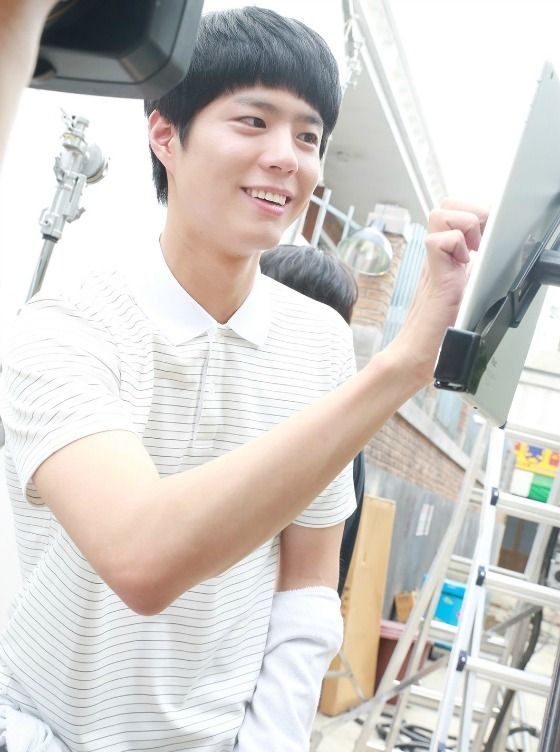 Via Chosun Ilbo
RELATED POSTS
Tags: Answer Me 1988, Go Kyung-pyo, Hyeri, Park Bo-gum