Ha Jung-woo confirms grim reaper role in fantasy movie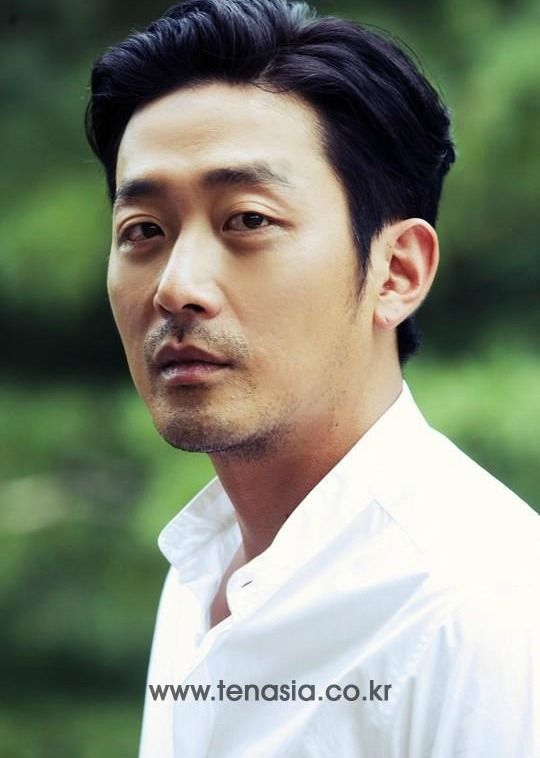 …And Kim Woo-bin does not, sadly. The two actors were both offered leading roles in the new fantasy manhwa adaptation With the Gods, but Ha Jung-woo is the only one who signed on in the end. There was also a wave of headlines that Won Bin dropped out of the project, but he was hardly a blip in the casting to begin with, since he quietly turned it down four months ago.
With the Gods is a quirky omnibus satire manhwa by Joo Ho-min, about the realm of the afterlife and the gods, reapers, and human souls that pass through. This realm is ruled over by ten fickle gods who determine the fate of your soul based on how you lived your life, during a trial over the 49 days after you die.The story starts out with the death of a very average salaryman, who gets whisked away to the afterlife (on a subway train, ha) where he's met with a public defender who will represent him in his trial.
Ha Jung-woo has been cast as the head grim reaper, a wry character that's centuries old but looks young, and collects the souls of the dead. The manhwa has a funny Dead Like Me-esque approach to grim reaperdom — that is, treating it like a job in a very human way, with mundane concerns. He's a prickly deadpan character, and in the modern day he ditches the Joseon officer uniform for a sleek black suit. His minions call him "elder," though his name still carries his "young master" title from when he was a young nobleman.
I love stories about reapers — it's never not funny to get the matter-of-fact perspective on death from someone who's just punching the clock and doing his job. Ha Jung-woo will be awesome in the role, though that goes without saying. I'm really curious about how the world will be portrayed on film, and who they'll cast as his two reaper minions, as well as the human/lawyer pair awaiting trial.
The movie comes from writer-director Kim Yong-hwa of Take Off, the heartwarming sports movie that Ha Jung-woo starred in (he also wrote and directed 200-Pound Beauty, Mr. Go, and Oh Brothers). The film plans to start production this coming spring, for a 2017 release.
Via Star N
RELATED POSTS
Tags: Ha Jung-woo