Resurrection, Devil, Shark team helms new tvN drama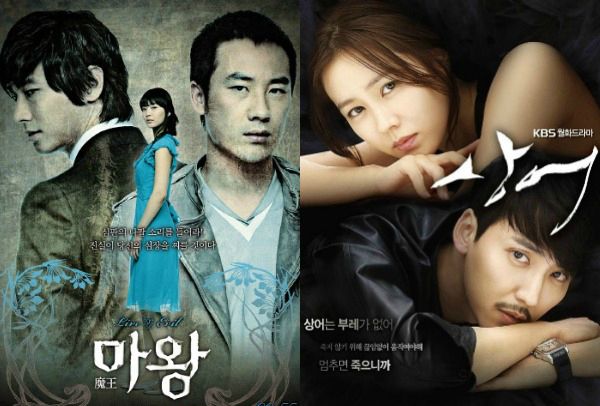 The PD-writer team behind the revenge "trilogy" Resurrection, Devil/Mawang, and Shark (not a technical trilogy since they're three separate stories) is headed to cable network tvN next year. Aren't they all. They're returning with a new drama called Memory, about a man who faces losing all of his memories… which is not to be confused with that other drama Remember, about a man with TOO MUCH memory. My brain, it hurts.
PD Park Chan-hong and writer Kim Ji-woo are best known for their revenge series, but have collaborated on a number of dramas over the years, including Fermentation Family/Kimchi Family for JTBC and the '90s series School that's been revived in recent years. Resurrection and Devil are considered revenge classics, while Shark didn't quite live up to expectations. It was cerebral and looked beautiful, but it was also infuriatingly opaque, and I spent the whole series wishing Kim Nam-gil would be darker, or just better at the revenge.
Their new drama for tvN will be a Friday-Saturday miniseries in the timeslot following Signal, about a lawyer who finds out that he has Alzheimer's and puts his life on the line to fight one last case. He does it while battling his deteriorating memory, discovering just how precious his life and family are in the process.
It sounds a lot like the prosecutor-fighting-corruption-before-dying drama Punch, which can't be a bad thing. I just hope it's actually about finding meaning and hope in the face of everything and making the most of your remaining time, not just a story about how depressing Alzheimer's can be, because uh, been there, done that. And I don't ever want to do it again.
Memory follows Signal on Fridays and Saturdays beginning in March.
Via TV Report
RELATED POSTS