Family strife fuels rom-com hijinks in Sweet Savage Family
MBC's upcoming drama Sweet Savage Family wasn't initially on my radar, but after seeing the teasers and promos, it looks like a funny, feel-good show — if not exactly highbrow — with an amusingly silly plot. It helps that the four leads are all veteran film and drama actors who've all put in solid dramatic work before, who'll now be throwing that gravitas to the wind and going all-out for the laughs. I love committed zaniness!
Jung Jun-ho (My Neighbor's Wife) plays a gang boss who's treated as the least important in his own family, while Moon Jung-hee takes a break from serious projects like Cart and Hide and Seek to play his capable wife. In the first teaser below, he starts out scolding his underlings for not giving him enough respect, then turns away to whisper to the wife that he'll be home as soon as he's done.
Jung Woong-in (Yong-pal) is the second-fiddle friend who turns rival, which I love because I only just remembered that both Jungs played brothers in the drama Last Scandal of My Life, which is a gem of a rom-com that I have a lot of fondness for. In the teaser, he brags that he's different from his friend because he uses his brain, and then gets head-butted by the gangster he's trying to intimidate.
Playing the first love to both men (and Jung Woong-in's ex) is Yoo Sun (Horse Healer, Himalaya), whose reappearance kickstarts things when her 18-year-old daughter (Girls Day's Minah) starts a romance with the other couple's son (BTOB's Minhyuk). Their fathers are enemies, their mothers are enemies, and their teaser caption pleads, "Please just let us love!" In a K-drama? Not without blood, tears, or hair-pulling first. Who wants to take bets on just how many times our two families (1) get into a brawl, (2) swear eternal strife, or (3) end up at the police station?
Sweet Savage Family premieres next Wednesday, November 18, in the timeslot recently vacated by She Was Pretty.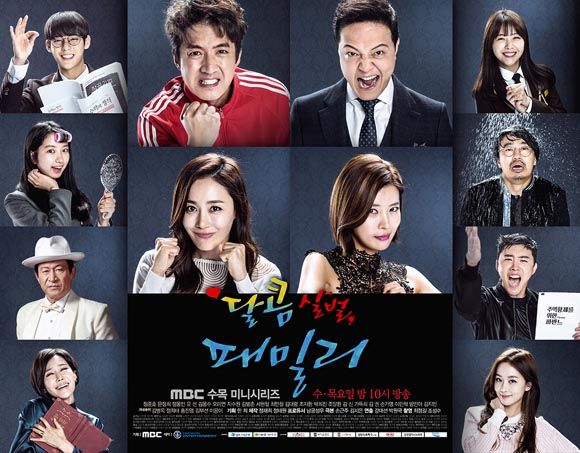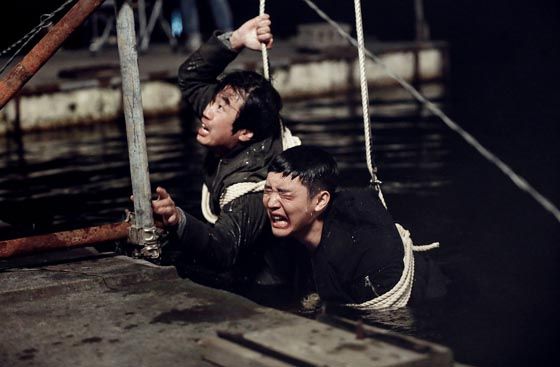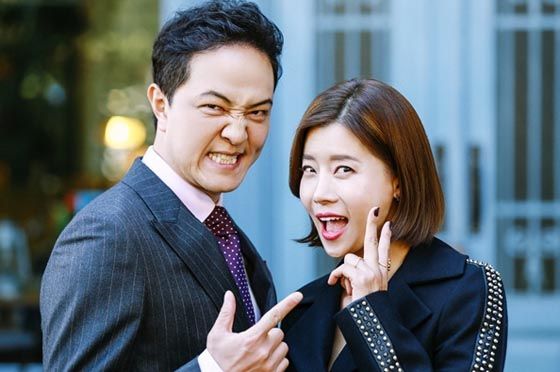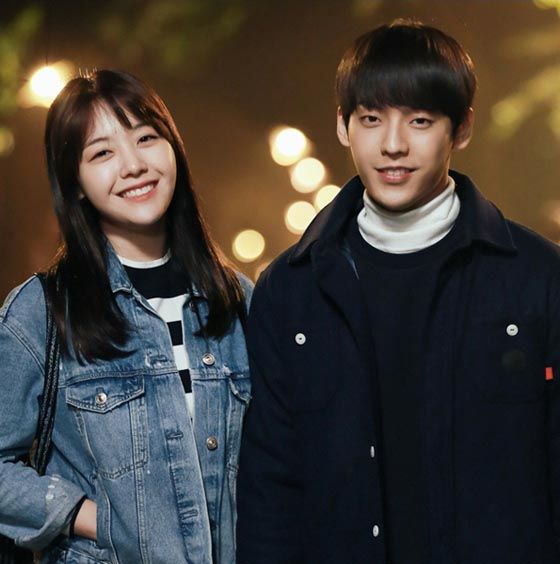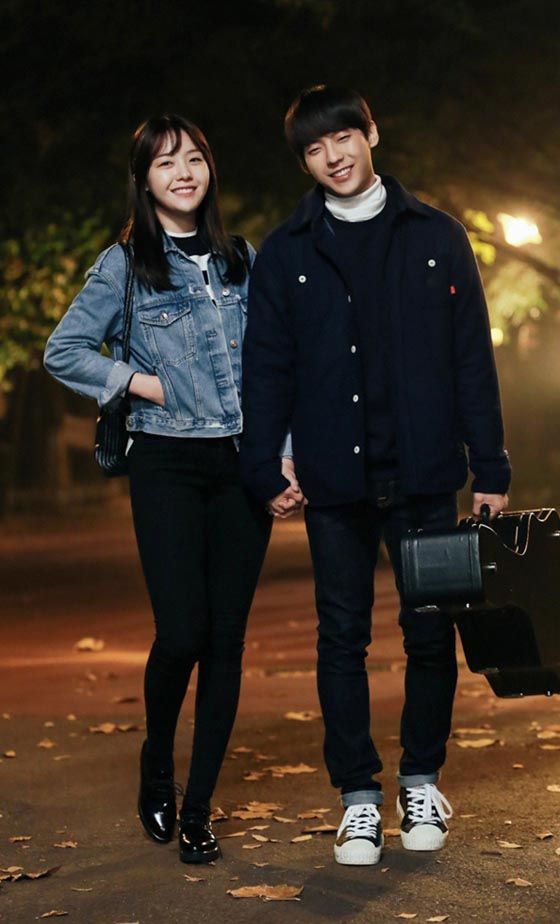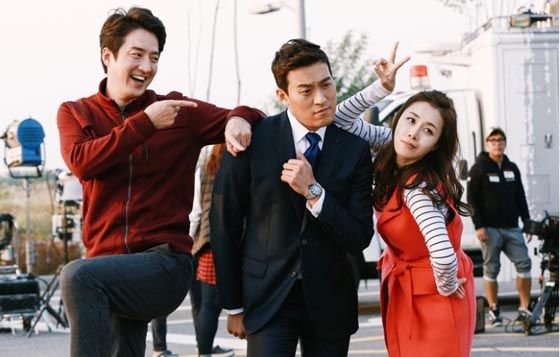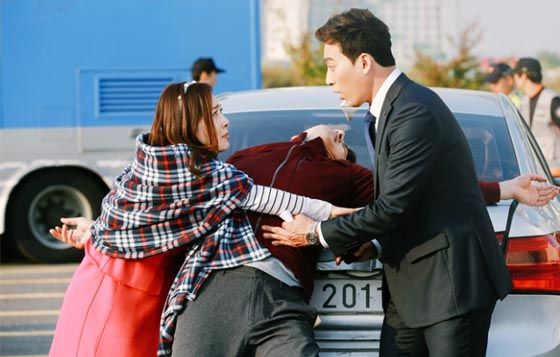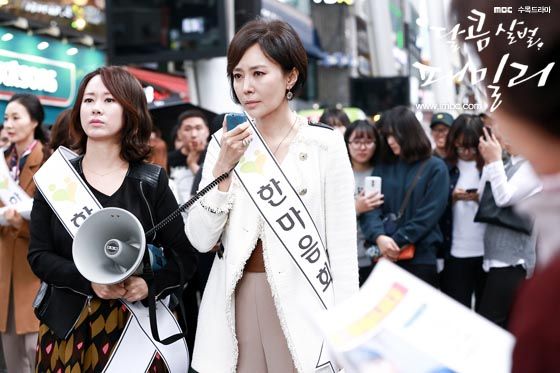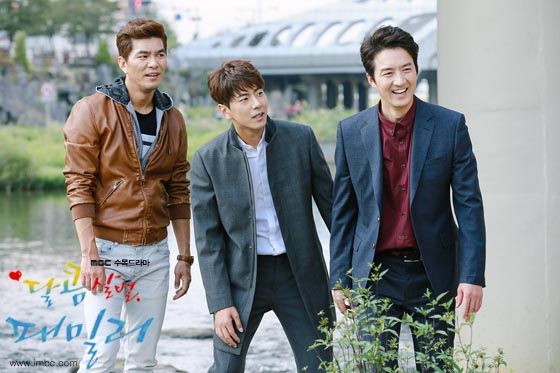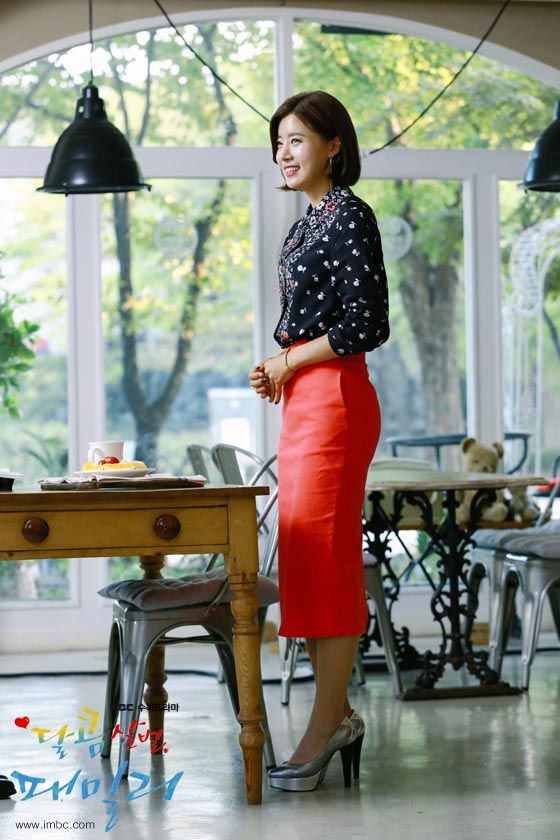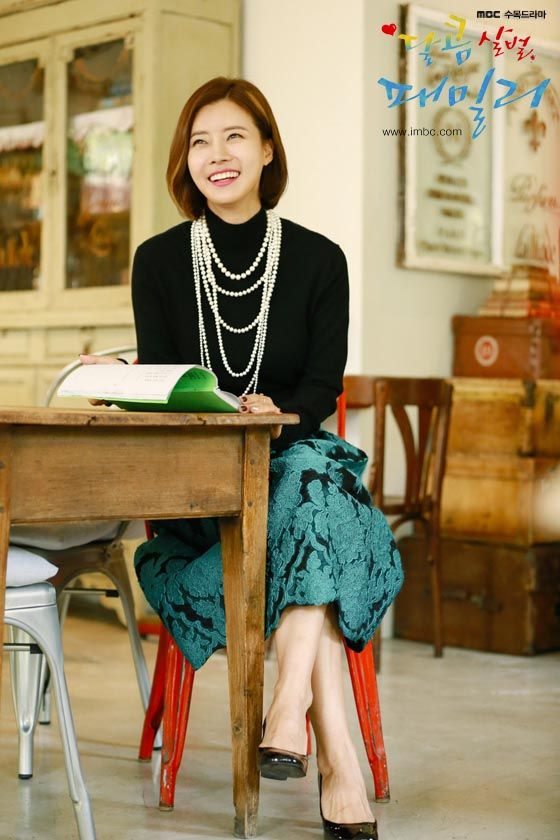 Via iMBC
RELATED POSTS
Tags: Jung Jun-ho, Jung Woong-in, Moon Jung-hee, Yoo Sun