First official still from tvN's Cheese in the Trap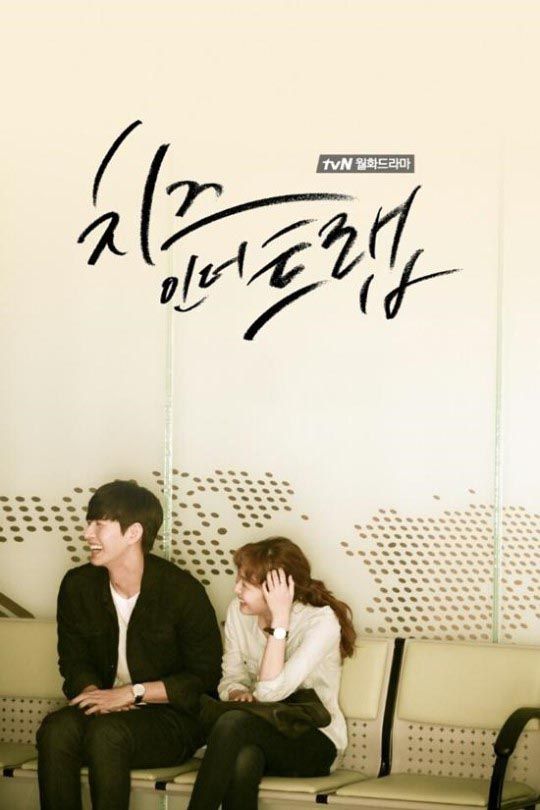 Webtoon-adapted campus drama Cheese in the Trap has stirred quite a bit of buzz even before we'd seen a single frame from it—the webtoon has really avid fans—but at least now the show has released its first official still, giving us a peek at the two leads. Park Hae-jin (Bad Guys) plays Yoo-jin, described as the guy with perfect specs and a sweet smile that hides his "dangerous true nature," while Kim Go-eun (Coinlocker Girl, Monster) is Hong-seol, the rare person who can see through to his real self.
The above image isn't an official poster; the production calls it "the first behind-the-scenes still." This show really knows how to milk its promo; by the time the drama actually premieres next year, I half-expect we'll have gone through at least a dozen more rounds.
I'm a bit unclear as to the tone of the show—light? Humorous? Mysterious?—but the hero's description, plus the show's characterization as a "breathless romance thriller," hints at more than our standard rom-com. Mixed-genre romantic comedies can be tricky to pull off (I'm thinking My Secret Hotel as another one that combined thriller elements with romance), but I'm intrigued by the description, as well as curious to see exactly why the Cheese in the Trap fanbase is so rabid, and why they've been so protective over the casting.
It's thanks to the fans that we have a collection of photos from the drama's various shoots, with filming having commenced a month and a half ago. The production has been filming at a Seoul university campus for some of its shoots, amidst real-life students, which must help give fans the chance to steal looks at the production. Aside from the two leads, the shoots also feature Nam Joo-hyuk (Who Are You—School 2015) and Park Min-ji (When a Man Loves); not seen is Seo Kang-joon, who joined the production later than the others, after he'd finished shooting sageuk drama Hwajung.
Cheese in the Trap will be half pre-produced, and airs as a Monday-Tuesday drama on tvN beginning on January 4.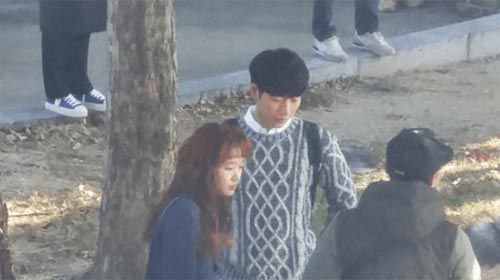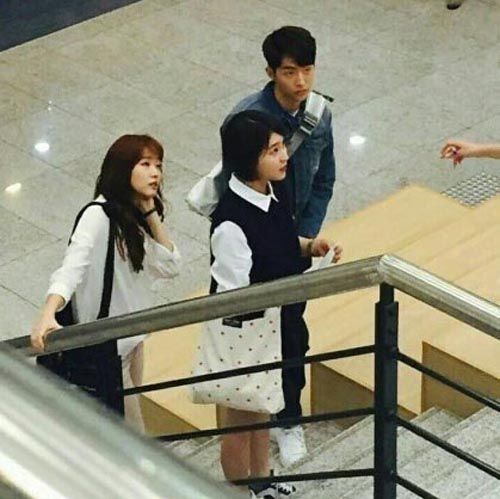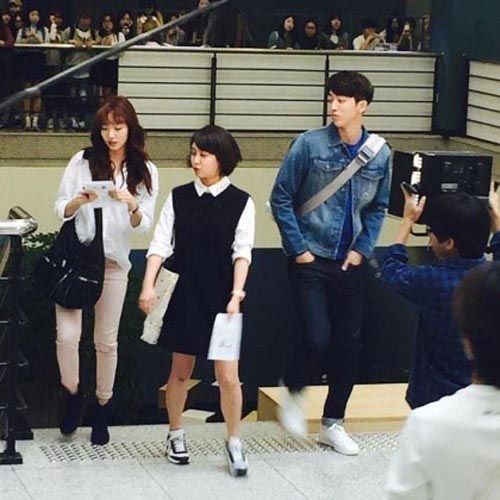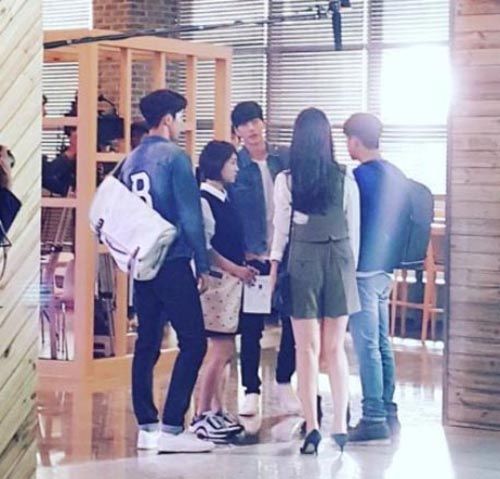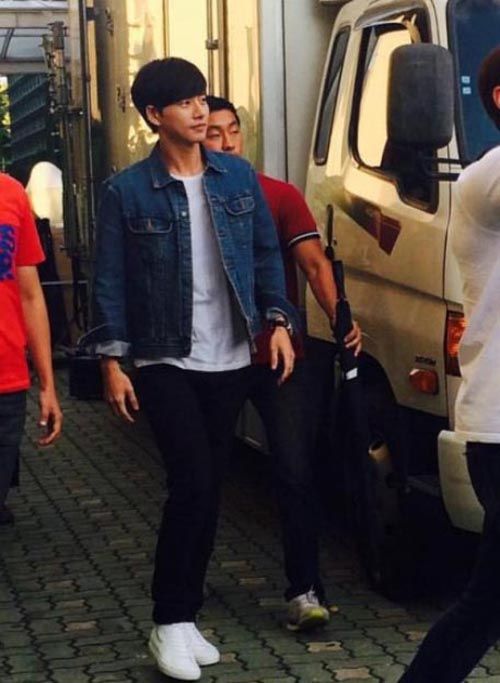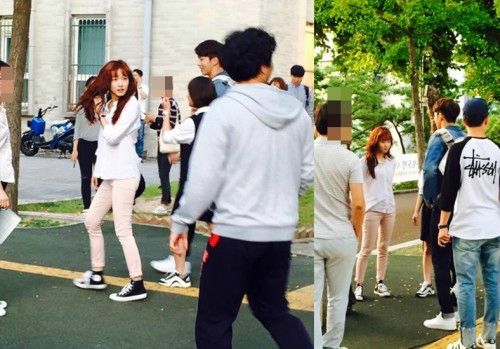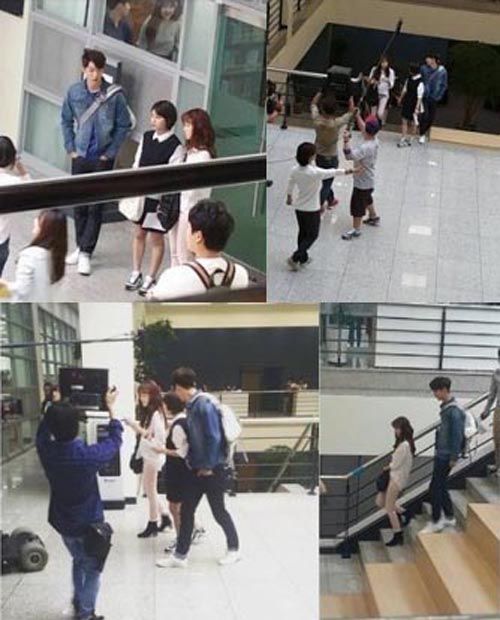 RELATED POSTS
Tags: Cheese in the Trap, Kim Go-eun, Park Hae-jin