Jung Woo, Jo Jung-seok headline new season of Youths Over Flowers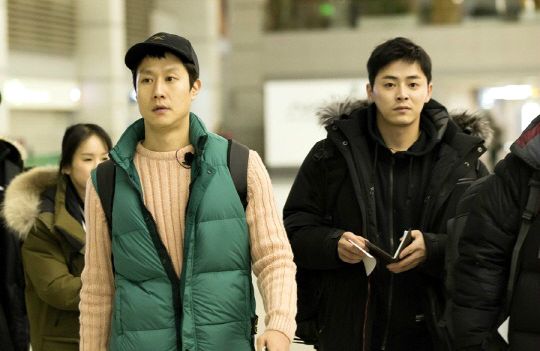 Aw, now I feel better about Jung Woo not being able to join the Answer Me 1994 crew for their season of Youths Over Flowers, because now he gets to go too, and with Jo Jung-seok! Na PD's bromance travel variety show began in 2014 with 40-something musicians Yoo Hee-yeol, Lee Juck, and Yoon Sang in Peru, then followed it up with 20-something actors Yoo Yeon-seok, Sohn Ho-joon, and Baro in Laos. This time, 30-something actors Jung Woo, Jo Jung-seok, and Jung Sang-hoon headed to Iceland for a winter romp (full of suffering, natch).
The cast: 37-year-old comedian and musical actor Jung Sang-hoon (SNL Korea) is the hyung, 35-year-old film-drama-musical actor Jo Jung-seok (Oh My Ghostess) is the connecting link, and youngest is 34-year-old film-drama actor Jung Woo (Answer Me 1994). They all went to the same school — Seoul Institute of the Arts — and Jo Jung-seok and Jung Sang-hoon have been longtime BFFs since school, and lived together during their hardest years as struggling actors.
Jung Woo and Jo Jung-seok were in the KBS weekend drama You're the Best, Lee Soon-shin together (pictured below), and Na PD has generally been trying to get Jung Woo on his programs since Answer Me 1994. (He couldn't join the Laos trip of Youths because of scheduling conflicts, but has since guested on Three Meals a Day: Fishing Village.) Notably, all three of them are from successful tvN shows, and all three of them spent a long time as struggling actors and didn't break out until their 30s.
Na PD decided on Iceland for one reason: to see the Aurora Borealis. He said, "It's a little cold right now so I was worried, but the three of them are already getting on well, so I think we'll be able to travel happily. Of course, they have no money so they'll be suffering." Muahahaha. In typical Na PD fashion, the cast wasn't told about one another, and simply gathered for their first meeting on November 24. Thirty minutes later, they were boarding a plane to Iceland. I swear, if I were an actor, I would never go meet Na PD without a bag packed, just in case of overseas kidnapping.
Youths Over Flowers in Iceland will air on Fridays in January, following Three Meals a Day: Fishing Village.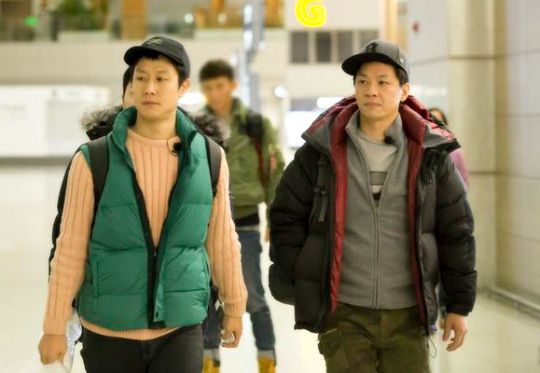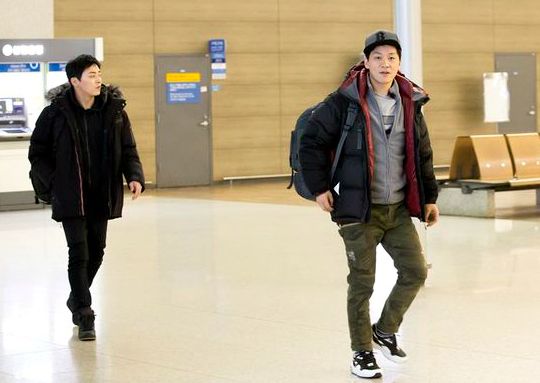 RELATED POSTS
Tags: Jo Jung-seok, Jung Woo, Youths Over Flowers