Kim So-hyun reunites with I Hear Your Voice writer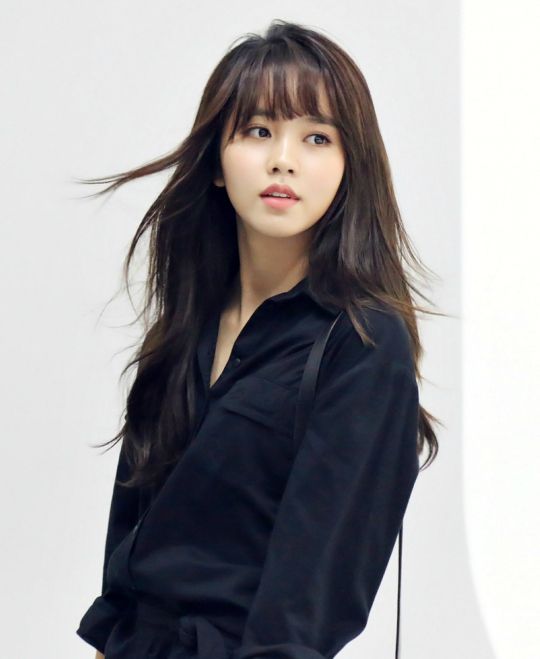 Okay, before you get too excited (I'll admit it, I flailed a little), this new drama is a short 3-episode drama special. But I'm excited about the team-up anyway, because writer Park Hye-ryun (Pinocchio, I Hear Your Voice, Dream High) always delivers fantastically lovable characters and heartfelt stories that grab me. This time she's tapped I Hear Your Voice alum Kim So-hyun to headline her new drama special for KBS, called Page Turner.
The coming-of-age story is about youths who experience an unfortunate accident and begin to live completely different lives from the ones they've known. Kim So-hyun has signed on to play the leading character, a geeeeeenius pianist. She's a concert pianist hopeful with a natural gift, who wins first place at all her competitions. But she's also an average teen with a mother who's living vicariously through her daughter's accomplishments.
She'll get into an accident with an athlete who has "a personality like a bulldozer," and they'll both face complete 180-degree turns in their futures, and grow up in the process. Once she loses everything in the accident, she'll learn to live a new life with the help of someone who sticks to her side like a wad of gum, and a rival. That sounds like more than the average share of growing pains, but I'm sure that we'll get a heaping dose of silver lining along with that.
Kim So-hyun is one of the most talented young actresses out there, and she's just been getting better with every project she's been taking on. I can only hope that she'll follow this (and her many movie projects) with another headlining role in a full-length drama, preferably again with this writer. Now as for costars, what're the odds you could put a hold on production till Yook Sung-jae is done with Village: Secret of Achiara? He doesn't seem very busy on that set. Just sayin'.
Directing is PD Lee Jae-hoon (Jung Do-jeon, Good Doctor), and Page Turner is being prepared for an early 2016 broadcast on KBS.
Via TV Report
RELATED POSTS
Tags: Kim So-hyun, Page Turner