Lee Ki-woo, 2PM's Junho offered roles in tvN's Memory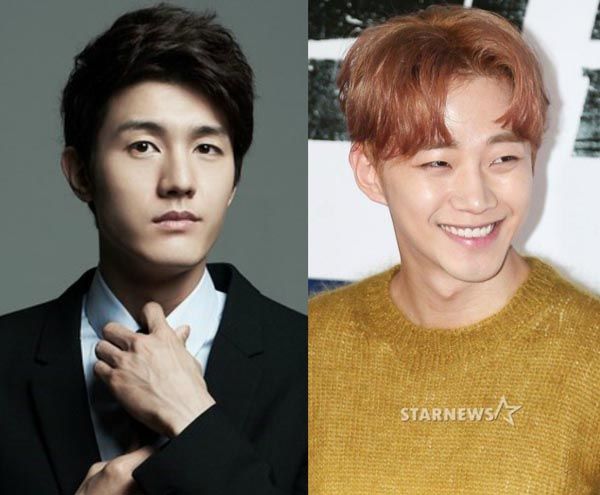 Casting is in full swing for tvN's upcoming drama Memory, with new casting possibilities cropping up one after the other. Lee Sung-min (Misaeng) was secured early on to headline as the lead character, and on the heels of Kim Ji-soo and Song Sun-mi joining just the other day, we now have two more potential additions.
First up is Lee Ki-woo, who has been offered the role of a third-generation chaebol in the drama about a lawyer with Alzheimer's who decides to defend one last case, who struggles with a failing memory while realizing the value of family and love. Lee Sung-min would be that lead, and if Lee Ki-woo signs on, it'll be a whole Miss Korea reunion, with those two and also Song Sun-mi. Can we have the rest of the BB cream crew too, being all nerdy and bumbling? For old times' sake?
A sharp, wealthy chaebol is certainly a role I can picture Lee Ki-woo in, although I don't think buttoned-up and chic is actually his best type of role. I didn't find Lee Ki-woo that interesting in Miss Korea playing the sharp businessman (or in A Star's Lover playing another sharp businessman), but I did find him much more appealing after Flower Boy Ramyun Shop, where all of a sudden he seemed like a different actor, all cheeky and interesting. He has a tendency to go full-on wooden when there isn't much to work with, so let's hope the character is a well-fleshed-out one.
Meanwhile, 2PM idol Junho is also up for a role, a hoobae lawyer who assists Lee Sung-min's character. I'd tell you more, but that's all we've got.
Memory comes from PD Park Chan-hong of Devil and Resurrection (also Shark, but we can just forget that was on his resumé), and is set to follow Signal, the detective-crime thriller from the Misaeng PD starring Lee Je-hoon and Kim Hye-soo. It will premiere in March as a Friday-Saturday drama.
RELATED POSTS
Tags: Junho, Lee Ki-woo