Rain offered new afterlife drama Goodbye My Beloved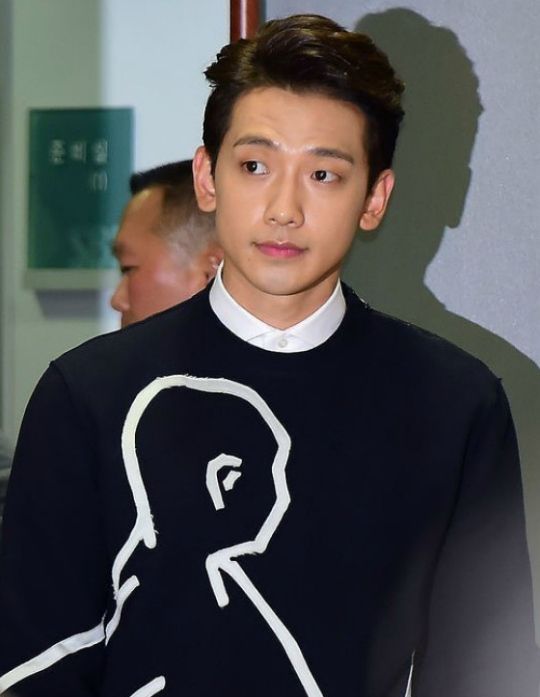 I can't say I'm all that excited about a Rain drama comeback after his last show (the oh-so-forgettable She's So Lovable), but at least the drama itself sounds interesting, which means it could potentially wipe the slate and make us actually forget that She's So Lovable ever happened. The new series is called Goodbye My Beloved, and it's an adaptation of the Japanese novel Mr. Tsubakiyama's Seven Days (Tsubakiyama Kacho no Nanokakan), which was also adapted into a movie of the same name in 2006.
The series is currently under consideration over at SBS, and comes from writer Noh Hye-young of the movies 200-Pound Beauty, How to Use a Guy With Secret Tips, and Singles, and PD Shin Yoon-sub of Rooftop Prince and Watch Out for Fools. The original is about a middle-aged department store manager who dies from overwork and stress, who asks the powers that be in the afterlife for a chance to complete some unfinished business. He gets to return to the land of the living for 7 days, during which he inhabits the body of a beautiful 30-year-old woman.
The warm human drama is about family ties, and of course life and death. It sounds pretty much like 49 Days crossed with Who Are You, where one last chance to observe your life from the outside gives you a whole new perspective. In the Korean drama adaptation, the main character will possess the body of another man instead of a woman, which cuts out the potential gender-bendy shenanigans.
Rain has been offered the leading role of the manager who inhabits another man's body — or I guess technically he'll play the body that gets possessed, though that's not specified. It's basically Oh My Ghostess with boys, isn't it? The department store manager dies of overwork and comes back in the body of a pretty boy "elite" manager, and as a result his social status, outward appearance, and even personality will change.
In the original source material, there are two other characters that return for their own 7-day trip alongside the manager — a young boy who died in a traffic accident and a middle-aged yakuza boss who was murdered in a case of mistaken identity. The powers that be let them return in different bodies as long as they follow 3 strict rules: They can't reveal their true identity, get revenge, or stay any longer than 7 days.
It makes me feel better knowing that there are rules in the novel, because I often watch these supernatural dramas feeling like they just make up rules as they go along and change them whenever it suits the next turn in the story. I like the concept a lot, despite the likelihood of tears shed — there's a lot of heartfelt, laugh-out-loud comedy to be mined in these types of stories too, which I'm sure this PD-writer combo won't be ignoring.
Goodbye My Beloved is being considered for a 2016 broadcast on SBS.
Via IS Plus
RELATED POSTS
Tags: Come Back, Ajusshi, Rain