Script read for SBS's legal thriller Remember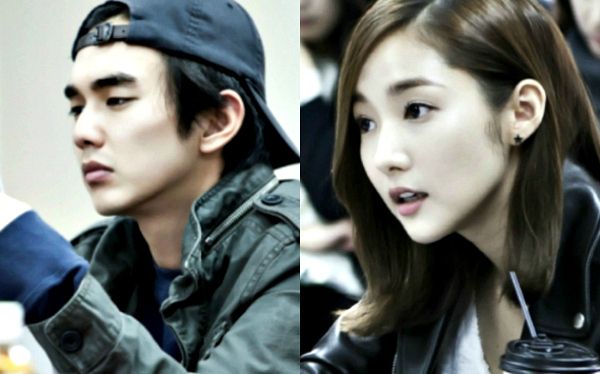 Yoo Seung-ho must have scheduled some kind of wormhole travel this winter, because he'll simultaneously be playing a cat-lover in Imaginary Cat and a genius lawyer in SBS's new legal thriller Remember, and the two shows will be airing at the same time. On the upside, Yoo Seung-ho three times a week. There is no badness there.
Remember is the new series from the writer of The Attorney and the PD of Birth of a Beauty that stars Yoo Seung-ho as a lawyer with an excessively detailed memory (a condition called hyperthymesia), who races to prove that his father was wrongly convicted of murder and sentenced to death. Park Min-young (Healer) plays his childhood friend, an inexperienced lawyer who matures over the course of the drama as she chooses to stick by the hero's side and help him fight.
Jeon Gwang-ryul (I Remember You) plays Dad, apparently at the request of Yoo Seung-ho, who's worked with the actor on multiple projects (The King and I, Warrior Baek Dong-soo, I Miss You). Dad was actually an informant for the murder he's been charged with, but because of his deteriorating memory due to Alzheimer's, he now believes that he's the killer. I wonder if it's a genetic condition, because the hero faces memory loss as well.
Other than the heroine and Dad, I think it's up in the air how the allegiances will fall, but Namgoong Min (Girl Who Sees Smells) definitely plays a bad seed. He's a degenerate chaebol heir with anger issues and a laundry list of vices, who will push the hero into danger. And because even the villain needs bromance, Lee Shi-un (Falling for Innocence) plays Namgoong Min's classmate-turned-secretary, which ought to be a hoot.
Park Sung-woong (Hidden Identity) is a lawyer who once worked for the mob, who has since worked his way up and now works at a firm that saves lives. He's a survivor with animal instincts, and will get caught up in the conspiracy along with the hero. He'll have a special relationship with Lee Won-jong (also of Hidden Identity), a mob boss who looks out for Park Sung-woong and takes care of him like a father. And both Yoo Seung-ho and Park Sung-woong will have a foe in Im Hyo-sub (Hwajeong), the prosecutor on Dad's murder case.
It's a stellar cast and a great plot — what could be a better source of motivation and tension than racing against Dad's remaining time on death row? Let's just hope the execution lives up to its potential.
Remember follows Village: Secret of Achiara on Wednesdays and Thursdays, and premieres December 9.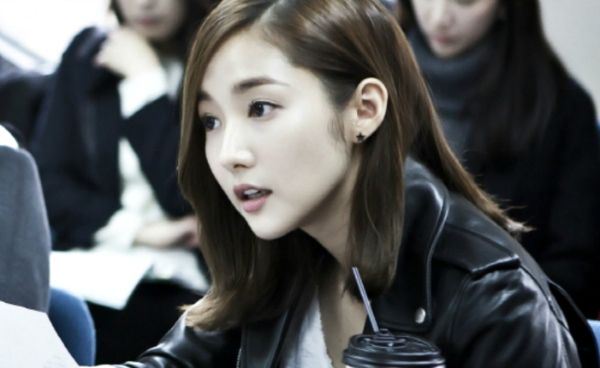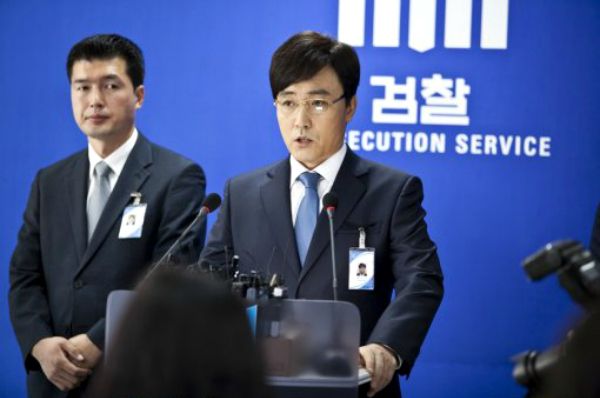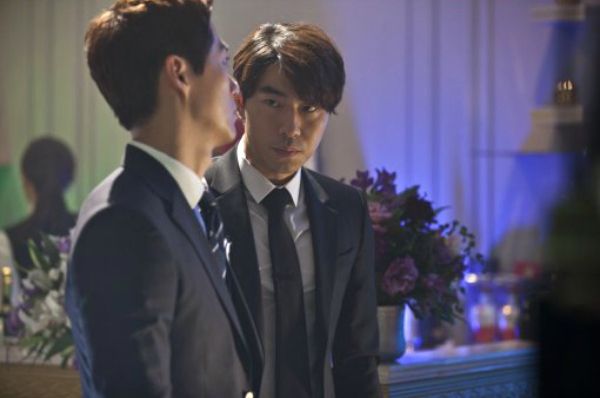 Via Xports News, Osen
RELATED POSTS