Suzy transforms into Joseon-era singer in Dorihwaga (Sound of a Flower)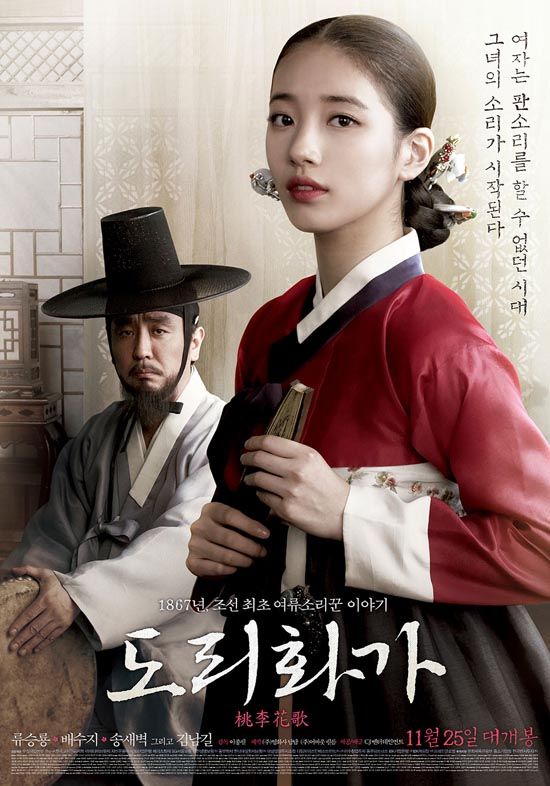 Historical film Dorihwaga (English title: The Sound of a Flower), based on a true story about a famous pansori master and the pupil who becomes the country's first official female pansori singer, is set to premiere later this month and recently released these promo posters and stills. The promos mostly feature the two leads, Ryu Seung-ryong (Roaring Currents, The Guest) and Suzy (Gu Family Book), and visually, everything certainly looks beautiful.
The film is set in the world of pansori, a traditional form of storytelling via song. The film takes place in 1867, at a time when only men were able to participate, though the heroine isn't about to let that stop her from learning; the main copy on the posters tells us: "In a time when women could not do pansori, her sound begins." The title Dorihwaga refers to the first-ever pansori school established in late Joseon, created by the film's subject, pansori master and teacher Shin Jae-hyo (played by Ryu Seung-ryong), and is also the name of one of his songs.
In the teaser below, Ryu Seung-ryong explains a few of the key tenets of pansori: "It's not something you hear, it's something you see. As you watch, you laugh and cry and enjoy. It must become real through your heart!" Suzy states that she must become a singer, only to be told that there are rules: "Just as a man cannot wear a skirt, a girl cannot wear a topknot." Next thing you know, Suzy is dressed in men's garb with her hair in a topknot, singing pansori, and a man says her singing was quite all right after all.
This conflict of women being held down by traditional expectations or barred from learning has been a popular one in sageuks (Painter of the Wind, Sungkyunkwan Scandal), and when done well, it can produce something quite uplifting and inspiring. I'll be hoping Dorihwaga can do the same; it releases on November 25.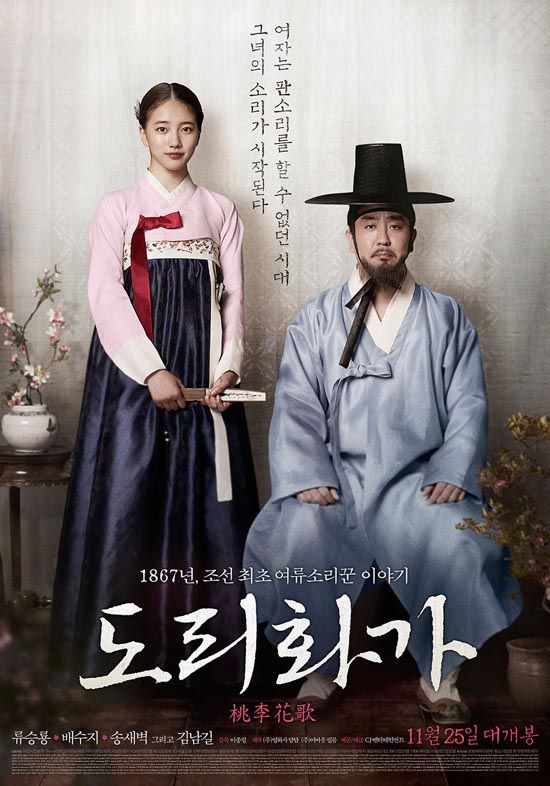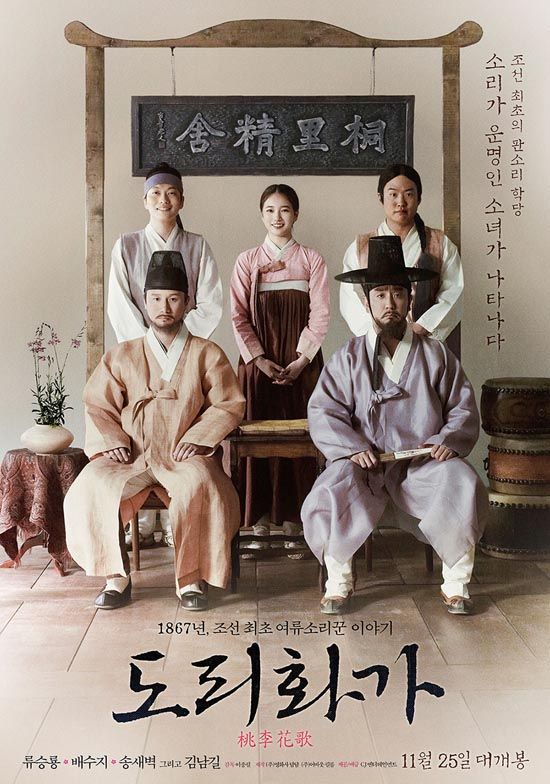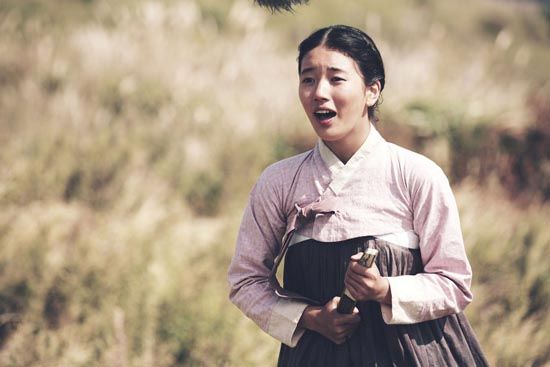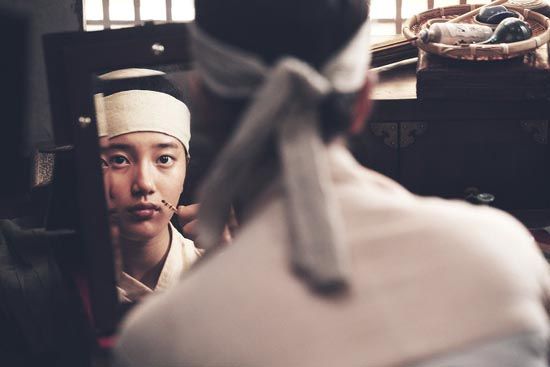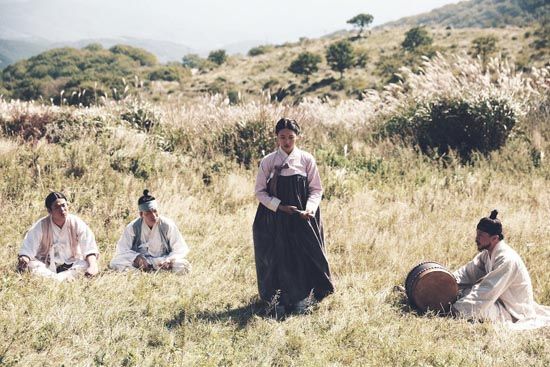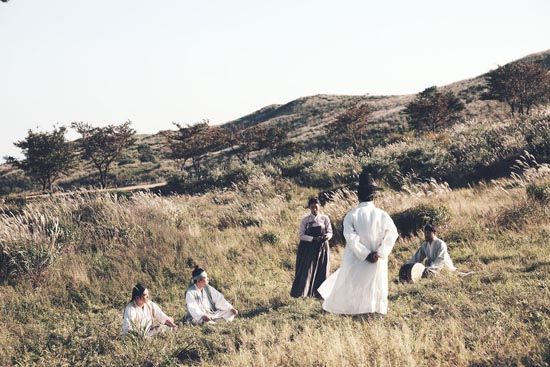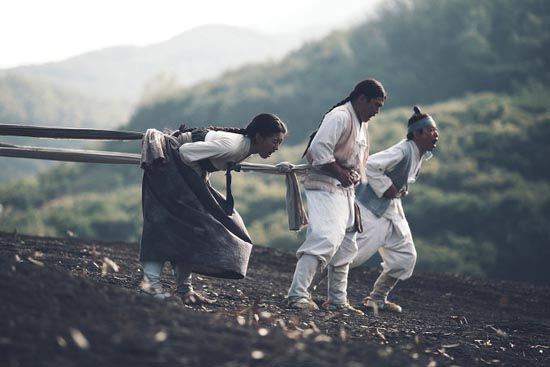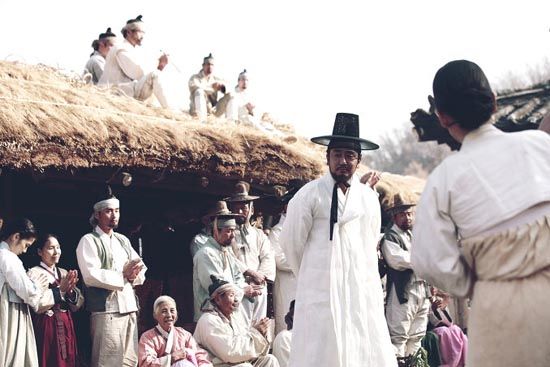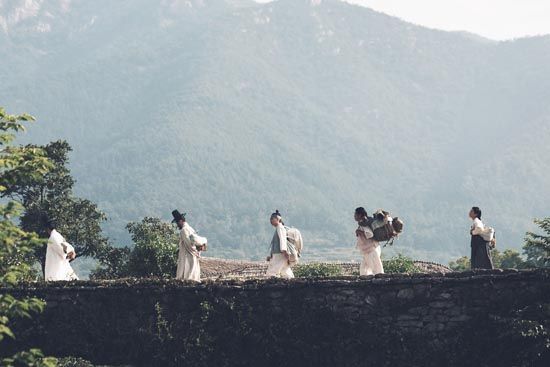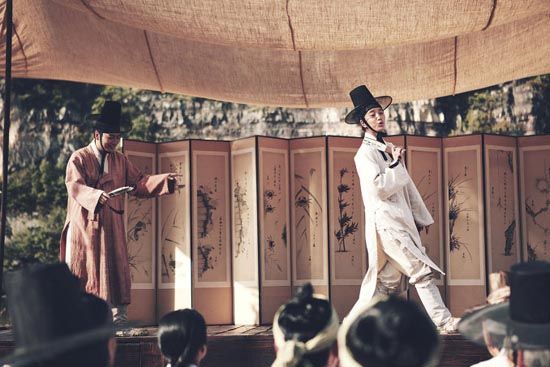 Via TV Report
RELATED POSTS
Tags: Ryu Seung-ryong, Suzy