2015 Editors' Picks [Year in Review, Part 11]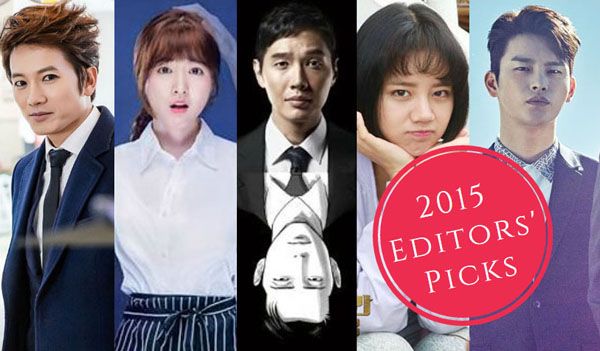 We're finally here, at the end of another Year in Review series! We warned you it'd be long this time, but hopefully you all made it through with us. We promise this is the last one! (At least till next year. Which is, eek, almost this year.)
As ever, the process of selecting our picks of the year was fraught with indecision, angst over leaving things out, bitter tears and angry rants amongst our staff as we argued for our choices. Just kidding! The arguments were civil, though I won't vouch for everyone being 100% in line with the final list—in fact, I can pretty much guarantee that nobody got everything they would have chosen on their own. But we did manage to find a consensus, and present to you our 2015 Editors' Picks.
Thanks again to our dedicated, loyal staff of writer minions—HeadsNo2, gummimochi, LollyPip, dramallama, odilettante, Saya, and awcoconuts—we're grateful for your constant efforts in helping spread the drama love, and to have your contributions to our year-end wrap-up. Here's to another year of drama-filled goodness!
2015 Editors' Picks
BEST DRAMA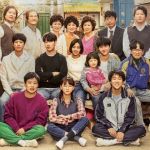 Answer Me 1988
girlfriday: This was a particularly difficult year for the Best Drama category, because in all honesty, there was no single standout that made the choice easy, and our votes were split between the nominees. It was a year filled with good shows, but none that unequivocally fit the bill as the best of the best. That made Editors' Picks harder on us, but really, what can you do but play with the hand that dramaland has dealt you?
Answer Me 1988 still has two more weeks left of its run, but as it turns out, who the husband is won't change the quality of the show, which was one of the better things about it. The third installment of the nostalgic franchise that began as an ode to youth highlighted what this writer-director team does best: turn simple acts of love into moving drama, and craft a world that feels true to life in its smallness. The strength of this ensemble series was in showing that friendship and familial love could have as much nuance and pathos as any love story, and that you didn't need villains to drive a conflict or make you watch with your heart in your throat. Real life was drama enough, and the emotions that came from everyday people facing realistic concerns like putting food on the table were immediately accessible, no matter where you lived or how old you may have been in 1988. On the surface, this drama was about little more than families living on one street, but what resulted in their stories was a stirring reminder that nothing is more extraordinary than a parent's love, true friends can be counted on to accept you as you are, and good-hearted people still exist in the world. Or, at least they did in the '80s.
Honorable Mentions
Healer
Punch
BEST DIRECTING
Awl
javabeans: Awl came with some hefty expectations, and it would have been so easy to crumble under the weight of them: There was the webtoon with the fervent fanbase, the socially conscious plot based on a true story, the media clamoring for the next Misaeng and ready to crown Awl with that title even before it began. But its director, Kim Seok-yoon, took command of the drama with a strong vision and deft hand, steering Awl to find its place in the drama landscape—not as a Misaeng copycat, but as a drama of its own color (a little stark) and sensibility (sometimes bleak, often hopeful, and frequently laugh-out-loud funny), driven by a righteous underdog fight and an uplifting team spirit. The direction found inventive ways to incorporate Awl's webtoon origins with spot-on castings, quirky cutaways, and well-placed flashbacks that quickened the storytelling pace and allowed us into the heads of our characters. Most importantly, the smartly edited narrative (paired with excellent acting and sharp characterizations) drew out an emotional core that made union-labor clashes not only suspenseful and fraught but downright moving. The plot itself could sometimes peel paint with its dryness, but somehow the clever directing even made history-of-labor lectures engrossing. The writing might have meandered away from the central story at points and took its time wandering back, but it was the direction that held everything together under its unified vision, delivering humor, brains, and heart.
Honorable Mentions
Bubblegum
Last
BEST WRITING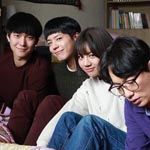 Answer Me 1988
awcoconuts: Coming off her prior successes, writer Lee Woo-jung was facing immense pressure. As a fan of both 1997 and 1994, I was ambivalent about the third iteration; certain it would be watchable, even enjoyable, I never dreamed that it would outshine its predecessors.
Color me surprised that Answer Me 1988 has all of the heart and nostalgia of the previous shows, and then some. With every highlighted year, the writer has used her talents (and the extended format) to flesh out the supporting characters, and the radius of people to care about and root for has expanded outwards. The who's-the-husband game takes a backseat in 1988, and it's the friendships and familial relations that come to the forefront. Between the longer episodes and the backstories of several individuals, the pace could easily have been plodding, the plot humdrum. And yet each week the writing expertly weaves together the stories of the wonderful Ssangmun-dong residents, satisfying viewers on so many levels and packing elements of comedy, romance, bromance, an unparalled ajumma sisterhood, and a tearjerking/heartwarming family drama all into one.
Honorable Mention
Bubblegum
Healer
Punch
BEST COMEDY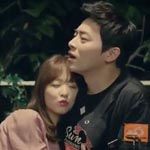 Oh My Ghostess
dramallama: We knew to expect plenty of laughs going into Oh My Ghostess just with the character set-up: thirsty virgin ghost possesses meek assistant cook, thinking virginity is her roadblock to the afterlife. Park Bo-young embodied (literally!) the feisty ghost character to deliver a cute, hilarious seduction of our Chef, whose confused attraction toward the lovable hot-and-cold heroine delivered an extra dose of humor and pinch of salt. Even the seemingly throwaway moments and marginal characters were given a chance to shine through frequent ad-libs. Though the mystery-solving and occasional demon-induced chills kept us on our toes, the show was most memorable as a comedy that was as heartfelt as it was outrageous. We came for the confused-identity hijinks, but were made to care about our ghost resolving her grudge and moving on to the afterlife, which pinched our hearts with bittersweet sympathy… before tickling our funny bones with each increasingly audacious attempt to get the Chef to pluck her flower.
Honorable Mention
She Was Pretty
BEST ACTION/THRILLER DRAMA
Last
odilettante: Last managed to combine a captivatingly gritty reality with carefully crafted action in a story about homeless men literally fighting their way up a chain of command in the Seoul underground. Each brutal brawl to gain another level in the chain was edge-of-your-seat nerve-wracking, all the way up to the big ultimate battle, and regularly induced anxiety over whether the protagonist would not only survive another day, but eventually achieve his goal and defeat Seoul Station's "Number One." But there was so much more to this show than men fighting for power (or food). The stories of the men who inhabited the colorful world of Seoul Station made for riveting viewing as they attempted to battle against the corrupt hierarchy, while also gaining forgotten self-respect and making for powerful stories of bittersweet redemption. If there ever was a show that exemplified the concept of the antihero, it is this one.
Honorable Mention
Healer
Missing Noir M
BEST MELODRAMA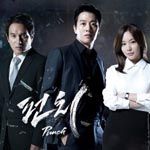 Punch
HeadsNo2: It may seem like overstatement to call Punch one of the best examples of fully realized storytelling ever (though it certainly was one of this year's), but it was truly one of those experiences that needs to be seen in order to be believed. The drama trifecta was in perfect working order here, with insanely nuanced writing, out-of-this-world acting, and a directing hand that all but disappeared in service of the story. As a story about a prosecutor who decides to fight the corruption around him when he's given a terminal diagnosis, the premise is about as melodramatic as it gets, yet Punch never got bogged down by the kind of tearmongering so common in this category. It was human to its very core, the kind that's so frighteningly realistic that it made us consider the world of law and order in a much different light. And for that matter, to consider the whole of humanity as not just shades of grey, but every conceivable color imaginable.
BEST HISTORICAL DRAMA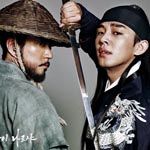 Six Flying Dragons
gummimochi: It may come as a surprise that a currently-airing sageuk halfway into its run would be considered the best historical drama this year, but Six Flying Dragons has proven itself deserving of the spotlight week after week. Set in a time of political unrest in the late Goryeo era, Dragons focuses on a small band of rebels united in bringing down a corrupt government and establishing a new nation. Though they may all share a common goal now, history teaches us that the road to a new Joseon will be a rough one from here on out, and the clash of political ideals we see now is only the beginning of a bloody trail of one man's rise to power. But if that's not enough to convince you, then get this—the best swordsman in Goryeo has the deadliest moves and sports the most colorful eyeshadow in all the land.
BEST ACTOR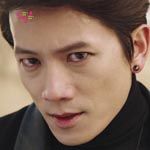 Ji Sung, Kill Me, Heal Me
gummimochi: Bringing one character to life is hard enough, but making seven different personalities feel so whole and distinct requires some kind of hoodoo magic. Kill Me, Heal Me required its lead actor to run the gamut from a saturi-speaking ajusshi to a classic bad boy to an ever-sassy teenage girl, and yet Ji Sung went balls-out to make sure that each split personality had their own unique charm (so much so that we sometimes forgot it was one person playing all of them). Ji Sung's tour de force performance was infused with an infectious enthusiasm that was evident in the whole cast and sucked us into its wacky energy, elevating the show to much more than the sum of its messy individual parts. And while those split personalities may be long gone, Ji Sung's whole-hearted performance ensures that they'll never leave our hearts.
Honorable Mentions
Ji Hyun-woo, Awl
Kim Rae-won, Punch
BEST ACTRESS
Park Bo-young, Oh My Ghostess
HeadsNo2: To go from a mouse of a girl used to apologizing for every single mistake—of which there were many—to a girl possessed by the ghost of another, much more boisterous girl would've been a tall task for any actress, but it was a particular treat to have Park Bo-young's television comeback characterized by such an emotional seesaw of dramatic and comedic range. She made the two wildly disparate characters so lovable and winsome that you rooted for both of them to win their love, no matter that one necessitated the heartbreak of the other. It'd be really easy to get used to experienced film actresses gracing our screens in zany yet heartfelt comedies like Oh My Ghostess, where her performance could simultaneously make us laugh, cry, laugh again, and then maybe cry some more. It takes talent and commitment to bring such a theoretically outlandish character to life, but it was magic to see her rule the small screen. Come back soon, Park Bo-young. Chef-nim and dramaland need you.
Honorable Mentions
Go Ah-sung, Heard It Through the Grapevine
Hwang Jung-eum, Kill Me, Heal Me
BEST SUPPORTING ACTOR
Byun Yo-han, Six Flying Dragons
HeadsNo2: There's nothing like a good sageuk to test an actor's mettle; the often notoriously difficult genre has been known to make or break a rising star's career. On the heels of two back-to-back strong performances (one career-making, one cheerfully crowd-pleasing), Byun Yo-han has made the third equally memorable, knocking it out of the park as an angsty warrior searching for a righteous cause, who maybe also happens to be the best swordsman, period. To convey the depth of what his character has gone through, that feeling of being adrift in one's own world—belonging neither here nor there, though desperately wanting to—takes a skilled hand, and there's certainly no shortage of raw talent where he's concerned. And being able to do so with those big, beautiful, soulful eyes? Well, that's just an added bonus.
Honorable Mentions
Choi Siwon, She Was Pretty
Yoo Ji-tae, Healer
BEST SUPPORTING ACTRESS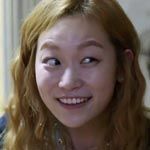 Kim Seul-gi, Oh My Ghostess
Saya: Kim Seul-gi has been putting in sparkling performances in supporting roles for a few years now, and each successive role has seen her take a bigger bite of the apple. Playing Oh My Ghostess's bawdy virgin ghost required so much more than a one-note performance, and Kim brought a complicated blend of emotion and spirit to a role more obviously given to comedy. Her wonderful comic chops are her best-known strength, making her lascivious ghost a riot. But it's a character that was infused with deep notes, as she played a vulnerable girl struggling to face her mortality after the fact. It's the saddest thing about Oh My Ghostess that the dead stay dead. The role really showcased her range as an actress—she'd have me laughing one minute and crying the next. With her keen sense of fun, she went all in to create a bubbly, quirky character—if only she had more face-time with Park Bo-young! Here's to hoping 2016 brings her bigger, better roles.
Honorable Mentions
Ra Mi-ran, Answer Me 1988
Shin Eun-kyung, Village: Secret of Achiara
BEST ADAPTATION
Awl
girlfriday: Awl was more of a niche critical success than a commercial one, but it was a great example of an ideal relationship between original source material and its adaptation, where watching the drama made you want to go out and buy the comic books. The original webtoon by Choi Kyu-seok about workers at a supermarket fighting for their rights was populated with such captivating characters—flawed, idealistic people struggling to fit in when they were meant to stand out. It was really the unusual characters that made the labor union story an engaging tale of human triumph and not a boring treatise on labor laws and downtrodden workers. But I wouldn't have felt that way if the drama adaptation hadn't been so well acted and directed that it made me curious about what directorial touches had come from the drama alone or were inspired by the comic, or got me so completely engrossed in a character's backstory that I'd forget we weren't watching a drama about army life or student protesters. Admittedly, the drama fell short in some ways, but it did succeed in making me a fan of the webtoon that started it all.
Honorable Mention
Last
BEST MUSIC
Persevere, Gu Hae-ra
odilettante: Perhaps this almost seems like too obvious a selection, since Persevere, Gu Hae-ra was, on the surface, a drama all about music. The story took a standard underdogs-against-the-world setup (or in this case, underdogs against the corrupt and slick idol factory that's out to steal one of their own and their music, too)—but the characters were so easy to care about and root for as they endured trial after trial to finally have their unique voices heard. This was so much more than misfits coming together—it was about finding family and learning to love yourself as you are. The music itself took a lovely indie spin on tried-and-true pop favorites, offering a fresh take through Team Persevere's fun jazzy harmonies. Also fun was recognizing the countless cameos of music industry pros, from K-pop idols to '90s sensations to past Superstar K contestants. But most of all, the music in the drama tied into emotional themes of the day, offering an outlet for the characters as well as serving as mode of communication, bridging gaps when sometimes the mind roadblocked the heart.
Honorable Mention
Bubblegum
BEST CHARACTER
Healer, Healer
dramallama: Healer had the best of both worlds, as a badass superhero who was also an endearingly human lonelyhearts. The personalized superhero was principled and smart, a night errand boy who refused to kill, with expert acrobatic skills and a badass sidekick team. But then, he was also his dorky alter ego, who despite being an invention could be seen as an extension of Healer's incompetent side—the side that was embarrassingly, endearingly bad at being a normal person, with conversational skills limited to mission tactics and takeout orders. As Healer's curiosity about our fearless heroine brought him back into the world, we saw all the blossoming of his long-buried better side, rooted in unbreakable loyalty to those he vowed to protect. Despite insisting that a deserted island was all he wanted, pushing past the hermit barricade revealed a vulnerability and deep-seated longing to love and be loved. Lucky for him, we've got plenty more love where that came from.
Honorable Mentions
Kim Shin-hyuk (Choi Siwon), She Was Pretty
Shin Soon-ae (Kim Seul-gi), Oh My Ghostess
BEST VILLAIN
Choi Won-young, I Remember You
dramallama: Why, hello there, monster. As the friendly forensic examiner and unassuming neighbor with a perpetually glossed-over stare, Choi Won-young played with an intriguing ambiguity that kept us guessing about his true nature. Even when it emerged that he happened to also be a functioning psychopath, he was unreadable in a compelling way, tempering his lack of empathy with a likable charm. That affability was almost more of a threat than his monstrous impulses; one was dangerous for being lethal and undetected, but the other was dangerous for making you like him anyway. Worse yet (or better, as villains go), he cultivated the next generation's monsters, readily exploiting people's weaknesses against them. His chilling accuracy in reading those around him allowed for smooth persuasion that planted fear and doubt in everyone's minds. So when he would look at you with that wide-eyed stare and the slightest smile, it was in your best interest to look away.
Honorable Mentions
Lee Soo-hyuk, Scholar Who Walks the Night
Namgoong Min, Girl Who Sees Smells
BEST ROMANCE
Healer, Ji Chang-wook & Park Min-young
girlfriday: Healer was good at many things, but man alive, was it good at the romance. The love story between a night errand boy who courted danger and a dogged reporter with a nose for the truth had a crackling synergy that was in part due to the actors' chemistry, but also the stakes in the narrative world where life, death, and the greater good were always hanging in the balance. No one ever said dating a superhero with a double life was easy, but I'm pretty sure that brave, plucky reporters are their type for a reason. At times sweeping with grand emotions, sometimes mundane and hilarious, other times simply romantic, this loveline had it all, and most importantly, it knew how to take us along for the ride. Every hand held in secret, every kiss stolen on a rooftop, every heartbeat skipped—we were made to palpably feel and greedily cherish, as if we'd been given secret access to watch their love story unfold. Is any wonder that we all swooned?
Honorable Mentions
Oh My Ghostess
Oh My Venus
BEST BROMANCE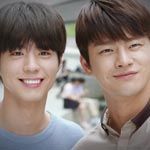 I Remember You
Saya: I Remember You was a show that was driven by its bromance; its beating heart was the anguished, broken brotherhood between Seo In-gook and Park Bo-gum. Their whole estrangement was a journey towards each other, but Park was the livewire who made it all hurt so bad, with his desperate plea for his brother to remember him expressed in the most damaged of ways. I found myself just as desperate to forgive him, under the sway of that agonizing duality that transformed him from ominous in one moment to broken-hearted little brother the next. But Seo In-gook showed us that (brotherly) love's not love which alters when it alteration finds, and he never gave up on his lost brother's humanity—someone only he could save. It was a bond that came so fervently alive that I often forgot that it wasn't real. Oh, it was real, and how.
Honorable Mentions
Answer Me 1988
Sassy Go Go
BEST GIRLFRIENDS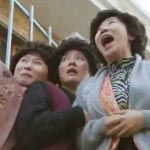 Answer Me 1988
LollyPip: When life gets hard, husbands drive you crazy, and children are ungrateful brats, there's nothing better than having a friend or two that you know will always have your back (or cover your family's dinner), no matter what. And that's what the Answer Me 1988 ajummas are to each other—friends who live practically in each other's living rooms, who come from different situations without letting that get between them. What's important is just that they love and offer support in times of tragedy, sans the pity, crying together while simultaneously building each other up. They can be jealous of one's good fortune while also being genuinely happy for her. They're not afraid to speak their minds, whether it's to tease, to give advice, or to tell the brutal truth. Or sometimes to just share a drink, laugh, dance, or be embarrassing with. We should all be so lucky to find a friend in this world who loves us enough to be so many things—friend, confidant, teacher, partner in crime—all at the same time.
Honorable Mention
Ex-Girlfriend Club
BREAKOUT PERFORMANCE (Actor)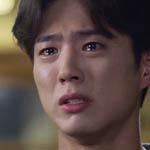 Park Bo-gum, I Remember You
girlfriday: Park Bo-gum isn't actually new in the strictest sense—he didn't debut this year, and has been steadily amassing film credits and small supporting roles in television since 2011. But 2015 was unmistakably his breakout year, with not one, but two critically-lauded performances playing complex, layered characters. I Remember You made people stand up and take notice, and Answer Me 1988 turned him into a surefire star. It's not hard to see why if you've seen either of these dramas, because Park has this appealing duality as an actor: He has the emotional restraint of someone far older than his years, but the face of someone not only young, but utterly innocent. And in a drama like I Remember You, that dichotomy was crucial in his portrayal of a morally ambiguous character who made us question our own morality for caring. It's pretty amazing that he can convey with one look everything from anguish to adoring love to cold calculation. Add in some tears? Forget about it.
Honorable Mentions
Ji-soo, Angry Mom
Ryu Joon-yeol, Answer Me 1988
BREAKOUT PERFORMANCE (Actress)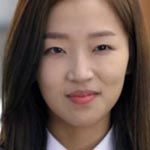 Jo Soo-hyang, Who Are You—School 2015
javabeans: A couple things make Jo Soo-hyang's breakout in Who Are You—School 2015 noteworthy: First, she came out of absolutely nowhere (her debut was in an indie film, Wild Flowers, that hadn't released at the time of the drama's airing), and second, the character that shot her to fame was utterly vile, one we (okay, I) wanted fervently off my screen as much as I was sucked into her performance. Often it's goodwill that bolsters our affection for an actor, but in Jo's case, the intense scorn she spurred within my futilely raging heart inspired an equal amount of respect for her acting skill. From her first scene, Jo commanded notice as the psychopathic bully making our heroine's life hell and taking the utmost glee in it. Jo attacked her own character with as much gusto as her character attacked the heroine, seemingly unconcerned with protecting a budding actress image or winning viewer affection. Jo's portrayal reminded us that perhaps the adage is true, that it is better to be feared than loved. And if that's not true, shh! Nobody tell that to the teenage terror with anger management problems. I'll just tiptoe over here, out of striking distance.
Honorable Mentions
Chae Soo-bin, Sassy Go Go
Ryu Hye-young, Answer Me 1988
BIGGEST DISAPPOINTMENT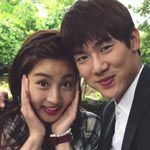 Warm and Cozy
gummimochi: Given the Hong Sisters' long-established repertoire of stamping their trademarks on many a romantic comedy, Warm and Cozy had all the ingredients of a perfect summer refreshment: a picturesque island setting, a straightforward opposites-attract narrative, a potentially electrifying pairing between its two lead actors, and, as icing on the cake, plenty of food. But what came out of the dramaland kitchen was a middling dish: tepid dialogue, soupy plot, character hodgepodge, and rubbery motivation. The "will-they-won't-they" conflict was stretched so thin and the drama recooked its simple plot so many times that it ultimately left an unpleasant aftertaste. By the end of it, I was convinced that I'd watched a sixteen-hour commercial produced by the Jeju Tourism Organization, and what should've been both a warm and cozy series was, at best, watery and undercooked.
Honorable Mentions
The Time I've Loved You
Who Are You—School 2015
BIGGEST WASTE OF TALENT
Yoo Yeon-seok, Warm and Cozy
awcoconuts: I'm still stinging from how criminally underutilized Yoo Yeon-seok was in Warm and Cozy, a show which felt like it was entirely phoned in by the writers. We know he's capable of more; as Answer Me 1994′s lovable Chilbongie, he ignited the most fervent shipping war in recent history, and he's played darker and smarmier roles in films. The Hong Sisters' project lured him back to the small screen after a string of movies, but alas, this was not to be the career-defining project that many of the sisters' previous works were for their leads. Despite the illogical and paper-thin plot, he tried gamely to connect with viewers as the insipid and self-absorbed manchild Gun-woo, but Yoo's ability to captivate audiences was muted by the noble idiocy (and just plain idiocy) of his character. It's to the actor's credit that no actual objects were thrown at my screen while Gun-woo spent three-quarters of the show with his head far, far up his ass.
Honorable Mentions
Ha Ji-won, The Time I've Loved You
Kang So-ra, Warm and Cozy
WORST FORGIVENESS
Sassy Go Go, Chae Soo-bin
LollyPip: Sassy Go Go was bolstered by awesome friendships and an adorable lead couple, but a large part of what made it addictive was its high school villainess, who drove the plot with her constant and unrepentent machinations to get into an Ivy League college. She would lie, cheat, flaunt school policy, break the law, and use her classmates and teachers for her own personal gain. Sure, she may have been under tremendous pressure from a domineering helicopter mother, but all of her actions were hers and hers alone. So when karma finally came back for its payday and brought her down, it was baffling to see her classmates immediately launch a campaign to bring her back into their group, under the premise that they were still a team. While I loved our heroine and the kids for their huge hearts and forgiving spirits, it was frustrating to see them suddenly work so hard to accept this girl who'd been nothing but venomous, with no indication that she'd changed, or promises not push anyone else down the stairs. I'd watch my back if I were them, is all I'm sayin'.
Honorable Mentions
She Was Pretty, Go Jun-hee
Who Are You—School 2015, Jo Soo-hyang
MOST PROBLEMATICALLY LIKABLE KILLER
SPOILER ALERT? Click here to read

RELATED POSTS
Tags: 1 show to rule them all, Answer Me 1988, Awl, Byun Yo-han, Choi Won-young, Editors' Picks, featured, Healer, I Remember You, Ji Sung, Jo Soo-hyang, Kim Seul-gi, Last, Oh My Ghostess, Park Bo-gum, Park Bo-young, Persevere Gu Hae-ra, Punch, Sassy Go Go, Six Flying Dragons, Warm and Cozy, year in review, year in review 2015, Yoo Yeon-seok